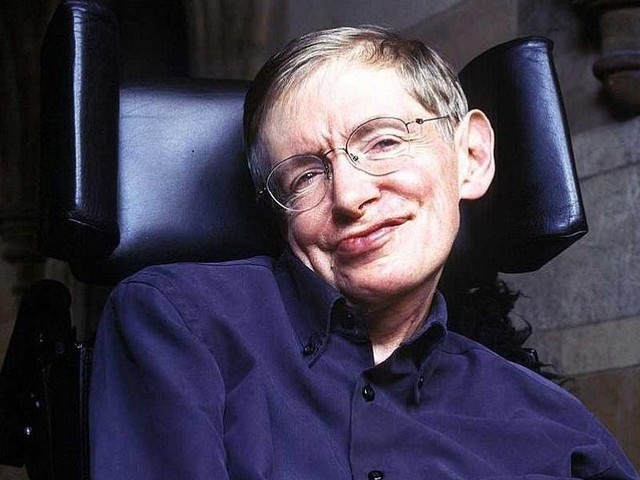 "They're named black holes because they are related to human fears of being destroyed or gobbled up. I don't have fears of being thrown into them. I understand them. I feel in a sense that I am their master." These are the words of Stephen Hawking who passed away on March 14th at the age of 76. He was not afraid of death. And why would he be? He was told, at the age of 22, that he was suffering from a rare motor neuron disease and was given only a couple of years to live. But nobody loved defying odds ...
Read Full Post
Dear Nergis Darling, We are very happy to know that you have become super famous and that you were born in Karachi. In order to create a 'usable' past, we somehow distinctly recall that while you were growing up in Karachi, we were certain that teaching you sciences, and physics in particular, along with the rigors of the scientific method which is what we do best in the schools of Pakistan, especially, girls' schools. Therefore, we would like to take full credit for your achievements, especially those that have made you famous. The rest we neither know nor care about. We are ...
Read Full Post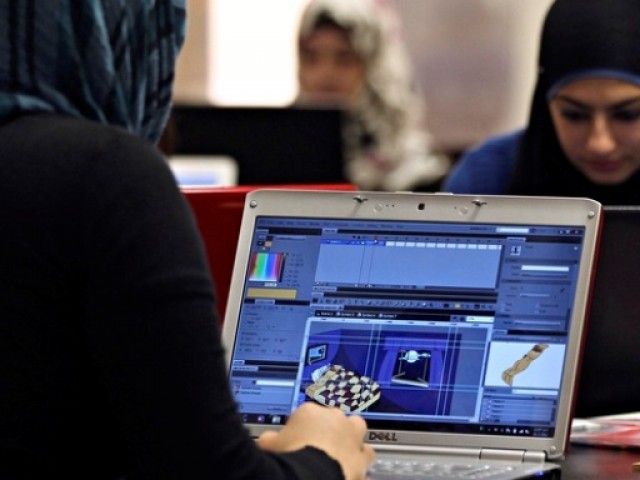 Science, Technology, Engineering and Mathematics (STEM) fields have always been ruled by men. However, there have been women like Marie Curie, Ada Byron, Rosalind Franklin, Sally Ride and Maryam Mirzakhani, who have proved that women are just as talented as the opposite gender. Yet, the mind-set that women are not professional enough for these fields prevails even today. A Nobel laureate, Dr Tim Hunt, recently commented at the World Conference of Science Journalists in Seoul that, "Let me tell you about my trouble with girls; three things happen when they are in the lab; you fall in love with them, they fall in love with you and when you criticise them, they ...
Read Full Post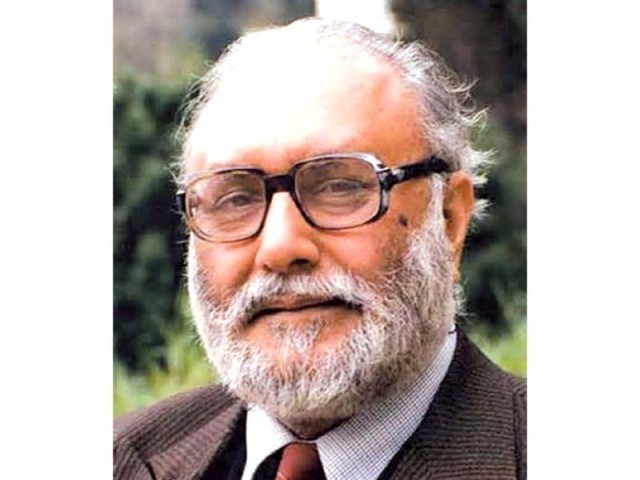 November 21, marks the death anniversary of Dr Abdus Salam – Pakistan's only Nobel laureate and one of the legendary physicists of the 20th century. The list of his achievements and awards is so long that one wonders how an ordinary man who grew up in the outskirts of Jhang, a relatively small and less developed city in Punjab, could accomplish so much. Yet, Jhang, the land of the Sufi saint Sultan Bahu and the burial place of Heer and Ranjha, gave us another gem, Dr Abdus Salam. Salam truly knew what the way forward for the country was. He had a vision for the socio-economic development of third-world countries and saw development ...
Read Full Post
National television has become a source of endless frustration. Constantly giving airtime to quacks like Agha Waqar is unthinkably dangerous, for it is not only children who have impressionable minds. Quite annoyingly, he was once again invited to spread his 'pearls of wisdom' during the peak prime time hours of Geo TV on Hamid Mir's programme "Capital Talk" on Thursday night. The last time Agha Waqar was invited to the show, it was decided that Professor Ataur Rahman, along with some notable scientists will be testing his water-kit so as to come up with proof ...
Read Full Post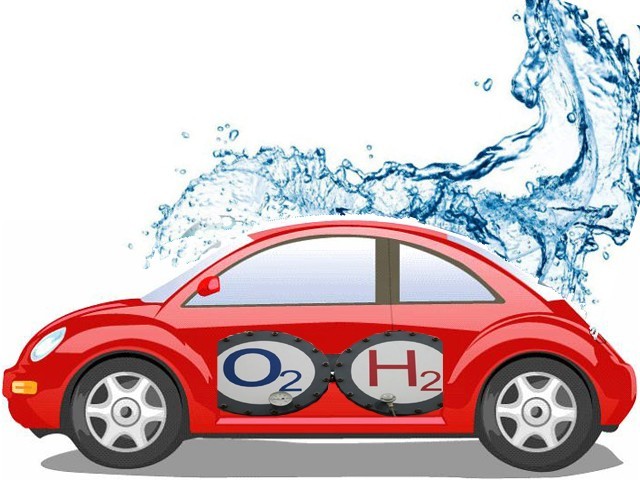 In a telephonic interview with Agha Waqar Ahmed on July 29, 2012, for Sindh Express, most of my questions to him were about the physics, thermodynamics and chemistry behind his water kit. However, some questions regarding thermodynamics were not addressed as they should have been and I felt as though Waqar knew more about the 'engineering' behind his kit but not the 'physics' that went into it. Though it is not mandatory for an inventor to be a PhD, this age of fraudulent and quack inventions calls for every aspect of an invention to be examined thoroughly. Allow me to refresh ...
Read Full Post
Child prodigies are an eclectic bunch; being  on the fast-track in the lane of life at such a tender age makes them so. Although, some go on to commit suicide, turn to crime and develop drink and drug problems, we remain irrevocably fascinated by them.  We are overcome by their childhood achievements and allured by the fame and recognition they bring to the family. Secretly we wish in the depths of our hearts that our children would also do the same. However, what we fail to realise is the immense pressure that these kids are put under, the long hours that they spend ...
Read Full Post
In the last week of May 1998, I took my final exams for grade 10. In those days, India had just carried out Operation Shakti, which was a continuation of their 'Smiling Buddha' nuclear test in Rajasthan. These tests had, undoubtedly, put Pakistan under extreme pressure, and their heat was visibly felt in Pakistani politics and everyday life. Finally, Nawaz Sharif, succumbing to the pressure India had put the nation under, pushed the button for our first nuclear test. The mountains of Chaghi turned yellowish grey and Pakistanis all over the world were ecstatic, completely oblivious to the actual consequences of this test. One ...
Read Full Post
The first step to understanding 3D films is understanding how our mind perceives 3D, or to put it simply 'depth'. Each of our eyes sees a slightly different image and the brain puts these together to form a 3D image. If you close one eye you are technically seeing 2D however, your brain assumes so many things that it doesn't make much of a difference. But if you hold up something close to your face and then look at it with one eye in turn you will notice a huge difference in the image. So this is simple. All that needs to ...
Read Full Post
One of my best friends is half Sindhi and half Pathan, which means that she can kick, scream and yell in four different languages. How I wished I had her linguistic virtuosity at 9am one morning this week when I turned over my Physics paper to start the exam only to be lost for words. I had no one to blame but myself. This was the subject that involves flipping paper cones off the back of a ruler and going cross-eyed trying to determine the terminal velocity they achieve. In A' Level Physics, tennis balls feel the need to fall ...
Read Full Post