Not too long ago, photographs used to be printed and stored in proper albums. However, thanks to the social media and various digital photo sharing options, the trend of getting your photographs printed is fast vanishing. Here are seven things I miss about the printed photographs era. 1.  The big, fancy albums: Facebook albums might have tried to replace the good ol' albums that the whole family used to treasure, but they can never, ever have the same sentimental value. We will probably realise this to a fuller extent after a decade or two. 2.  Ageing: Printed photographs age with the passage of time. ...
Read Full Post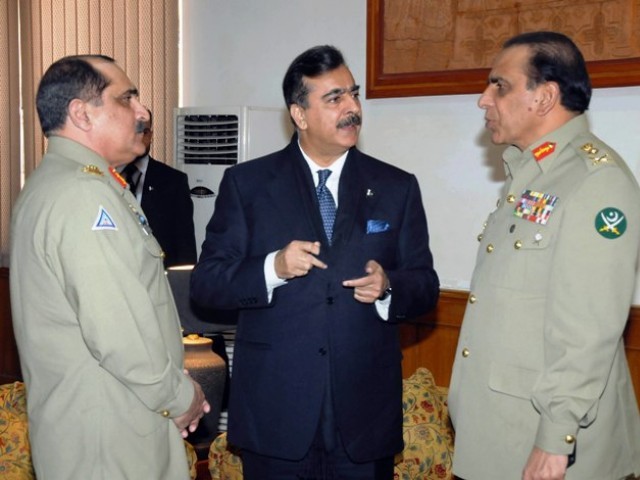 A photograph circulated by the Press Information Department across newsrooms recently had Yousaf Raza Gilani standing in the middle, chatting with General Ashfaq Parvez Kayani and General Khalid Shameem Wynne, with his fingers stationed uncomfortably near his chest — a pose we normally won't stand in. But then again he is the prime minister. A sub-editor's journalistic curiosity and an acute eye for detail led to a legitimate inquiry. Experts were called in. Professional advice was sought. No one could figure out this enigmatic conundrum: What happened to the prime minister's fingers? "They are hiding something," screamed one over-worked editor. ...
Read Full Post
The common phrase which describes freedom of expression goes something like this:  "Your freedom ends where my nose begins". Personal space must be respected, but man does not often care for such trivialities. Fortunately, living in a civil land, rules and laws dictate what yours, mine, or anyone else's freedom is. A few days ago, as I was heading to work, I saw the heavens part and the sun shone down in quite a magical manner. Being in relative proximity to my apartment, I retraced my steps, got my camera and attempted to preserve what I had seen. Parking my car by the ...
Read Full Post