It has been a great couple of years for the Pakistani film industry. We've finally gained some solid footing and have managed to get audiences excited about Pakistani films. Dukhtar, Moor and Saawan have received critical acclaim for being sensitive, powerful films, whereas commercially successful ventures like Na Maloom Afraad, Actor in Law, Punjab Nahi Jaungi and Jawaani Phir Nahin Aani have attracted large audiences to the cinemas, which has been, especially for Pakistani movies, a rare occurrence in the past. Not only is there a gradual progression in quality, script and cinematography, there is a definite increase in the volume ...
Read Full Post
It is no secret that Saif Ali Khan hasn't had good luck at the box office as of late. His last movie to perform decently at the box office was Race 2, which was released back in 2013, totalling four years of bad luck for the nawab of Pataudi. But with the release of the trailer for Kaalakaandi, it looks like Saif's luck might be about to change soon, for the better. The trailer starts off with Khan being told that he has stomach cancer and that his time is limited, after which he decides to do whatever he wanted ...
Read Full Post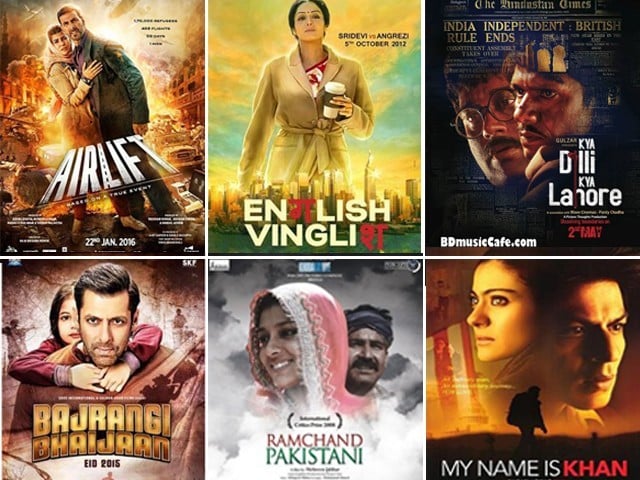 The recently released Bollywood movie Airlift, based on the evacuation of Indians residing in Kuwait during the Gulf War of 1990, has won much acclaim in both India and Pakistan. Rightfully so, for its brilliant cinematography, outstanding performances by all the artists (especially Akshay Kumar who has steered away from typically playing romantic comedy or action roles) and its excellent screenplay. The tragic scenario of a war zone and how it can take away everything you have is depicted in a heart-rending manner, along with how man's survival skills are put to the test. The apathy of many politicians and bureaucrats, as ...
Read Full Post
Kabir Khan is a well-known and renowned Bollywood director and it's pretty clear by now that he is not interested in directing and producing 'masala movies'. Since his directional debut, Kabul Express in 2006, he has made five films and there's been a geo-political angle in all of them. Phantom is the latest movie directed by Kabir Khan. The film has created way too much controversy due to its subject matter, the 2008 Mumbai attacks. Additionally, the time of release hasn't aided the movie either, keeping in mind the rising tensions along the Line of Control (Loc). The basic background of the movie revolves around a covert operation ...
Read Full Post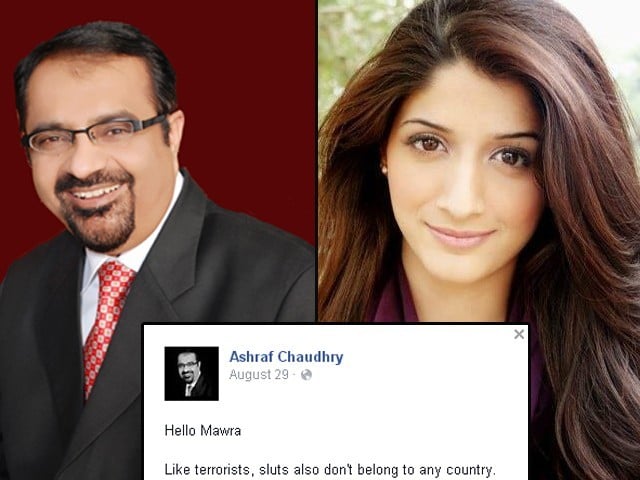 A country must be a mother. No other person could suffer so much at your hands and still call you its own. We may call Pakistan our mother, we may respect it as if it was our mother, we may even love it like our mother but is there a place for mothers, sisters, and daughters in this Pakistan? Is there no country for women? We are quick to stand up in arms when the sanctity of our adopted mother is called into question. We are often told, "The sovereignty of Pakistan must come first." There was a similar visceral reaction in Pakistan to the ...
Read Full Post
Saif Ali Khan's Phantom (2015) was a sad excuse for a movie, much like Shaan Shahid's Musalman (2001). Movies that play on the very jingoistic sentiment, which have led us into various wars and thousands of casualties, do nothing but betray their audiences who otherwise wish and need peace in the region. Pakistan was right to ban the film as a sign of protest. I would expect the same from India but India being a much older democracy has been far more disappointing. Not only did it ban non-political movies and dramas from Pakistan, but our artists like Shakeel Siddiqui and singers ...
Read Full Post
I came across Faisal Qureshi's video in which he responds to callous and ill-informed comments by Saif Ali Khan, an Indian actor. Qureshi also addresses certain dialogues from the actor's recently released movie, Phantom. I saw the video, read several comments on it, and a couple of articles criticising Qureshi for his approach and attitude in the video. I haven't seen Phantom and so I chose not to comment. But when I saw the uncalled for reaction to Qureshi's video by some apologist pseudo intellectuals, especially by a couple of writers/bloggers, I was compelled to respond. I am a patriot at heart and I love my ...
Read Full Post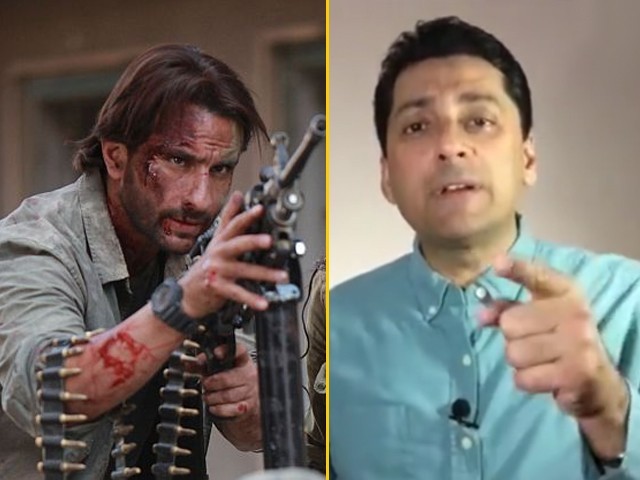 Dear Faisal Qureshi, Let me start by saying that while I am a film critic whose reviews are published weekly in Pakistan, I rarely watch Bollywood 'films'. In fact, the last time I tried, my brain snapped shut, and I vomited uncontrollably for a few minutes. Later, I was diagnosed with Post Bollywood Stress Disorder (PBSD), a mental health condition provoked by a shockingly bad Bollywood film. I was sure I would never watch something as horrific again, until I saw your video response to Indian actor Saif Ali Khan's comments on the Pakistani ban on his film, Phantom.
Now, I must admit, at the very least, you ...
Read Full Post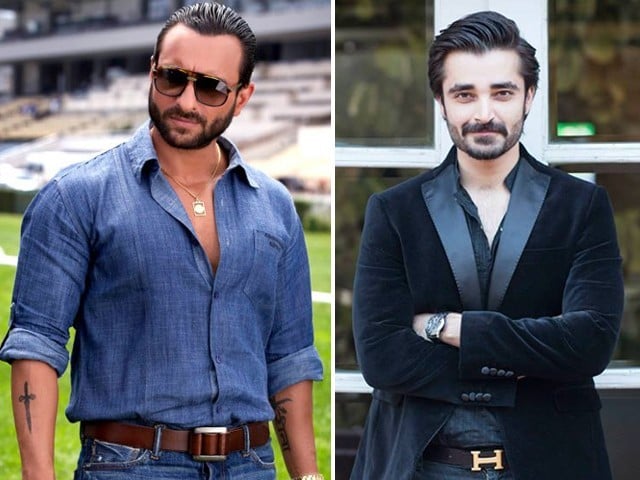 With the cancellation of the recent talks between India and Pakistan on account of trivial preconditions of the diplomatic interaction, it is no surprise that relations between the two countries have further deteriorated, with an accentuating atmosphere of mistrust, suspicion, and disbelief. During such political volatility, we as people rely upon the strength of confidence building measures between the two nations as an attempt to alleviate tension and these measures are chiefly catalysed by those we call 'artists' or 'media personalities' who highlight the inherent linkages between the two countries as an attempt to pacify the animosity between these two nations. However, dear Saif Ali Khan, despite having a huge fan base in ...
Read Full Post