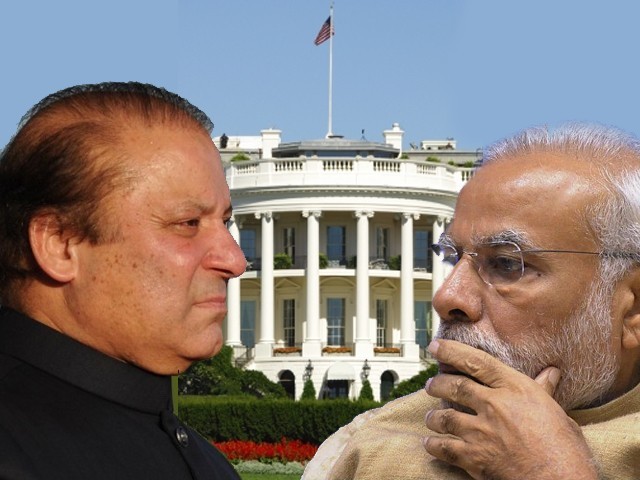 Last month, a US petition to designate Pakistan as a state sponsor of terrorism gained serious momentum. Having crossed the 100,000 signature threshold, the issue now awaits addressing by the Obama administration. The question then begs to be answered: is or has Pakistan been a state sponsor of terrorism in its checkered past? With all due respect and within all my patriotic sensibilities, I believe the answer to be possibly – nay, probably – yes. For as long as I can remember covering South Asian politics, Pakistan has been on the hook for spending nights in bed with the Americans with quickie afternoon siestas with home grown extremist groups. ...
Read Full Post
"Listen lady, if you don't want to be whisked away to a brothel in Brussels and your three girls trafficked into pedophile rings or have their organs removed, please go back to Pakistan. Stop trying to make your way into Europe." These were the words of British aid worker Sajad Shah to a Pakistani mother with three very young daughters. The woman was seeking asylum in Germany, along with thousands of Syrians and Iraqi refugees, after claiming she was being persecuted as a Christian in her home country. The founder of the charity Love for Humanity, Sajad Shah has been helping in ...
Read Full Post
Wahab Riaz and his legendary bowling spell against Shane Watson have touched a chord with cricket fans all over the world. Riaz has made us realise that, in this world of powerplays and fielding restrictions, bowlers can also put on a show that "oohs" and "aahs" hundreds of millions of viewers. The fast-bowler needed just a few overs to demonstrate that a well placed bouncer is just as entertaining as a well timed sixer. The aggressive interaction between Riaz and Watson also showed how there is so much more to cricket than just bowling and batting. Pakistani cricketer ...
Read Full Post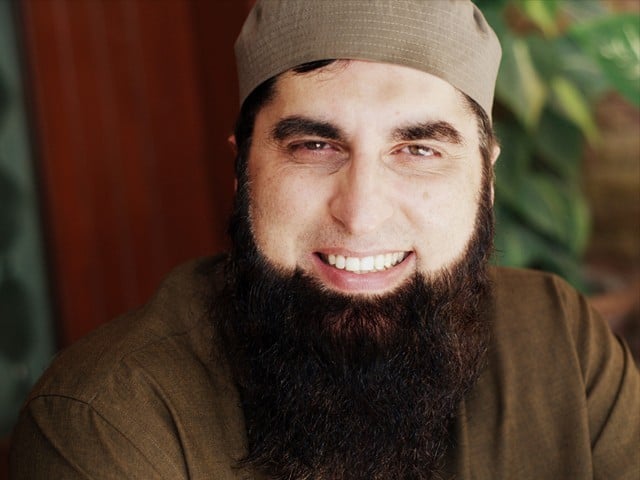 The year was 1990. Junaid Jamshed was at the height of his career when a petition was filed in the Federal Shariat Court of Pakistan that the punishment for blasphemy under Section 295-C of Pakistan Penal Code is not appropriate under the light of Quran and Sunnah. Until then, the punishment could include life imprisonment, fine or death. The petition suggested that only the death penalty could be the right punishment for a blasphemer. It was a tumultuous time in the Pakistani political landscape.  The year saw a change of three Prime Ministers- the ousted PM Benazir Bhutto, the caretaker ...
Read Full Post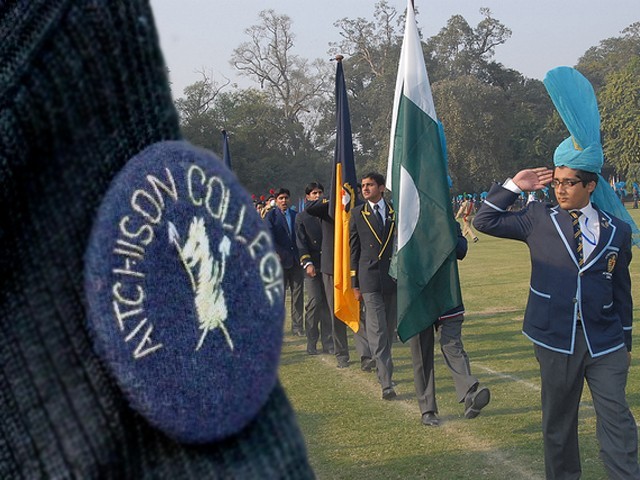 The headmaster of Senior School, Mr Peter Giddens, a tall man from New Zealand, joined Aitchison College in September 2013. During his first assembly, he said, excitedly, "I do not like the number one thousand and seventy, so I'll make every effort to bring that number down to only a thousand." His intentions were clear. Everyone in Senior School eventually became acquainted with his arrogance. He would never accommodate a friendly complaint and would often greet it with comments like "get out", "I'm busy", "am I here to solve this?" and sometimes he would not comment at all. Soon after, Mr Giddens, for unknown reasons, ...
Read Full Post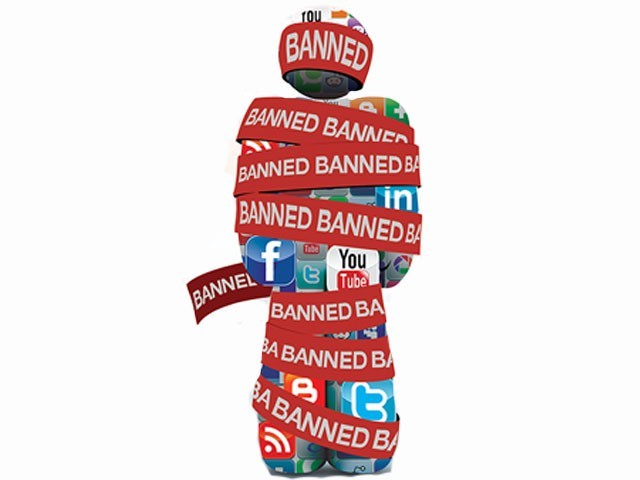 As I was about to enter the Blue Dome Mosque in F-10 Markaz, Islamabad, for Jumma prayer, I was stopped by three pious-looking individuals, wearing white turbans and shalwar kameez. They thrust a paper at me and declared that it was my duty as a Muslim to sign the petition. Blue Dome Mosque in F-10 Markaz, Islamabad. Photo: Affan Javed When I asked them what the petition was about, they verbally explained that it was a request to the Pakistan Telecommunications Authority (PTA) to ban behaya (lewd) content, all across the country. When I questioned them further, they seemed to get irritated and ...
Read Full Post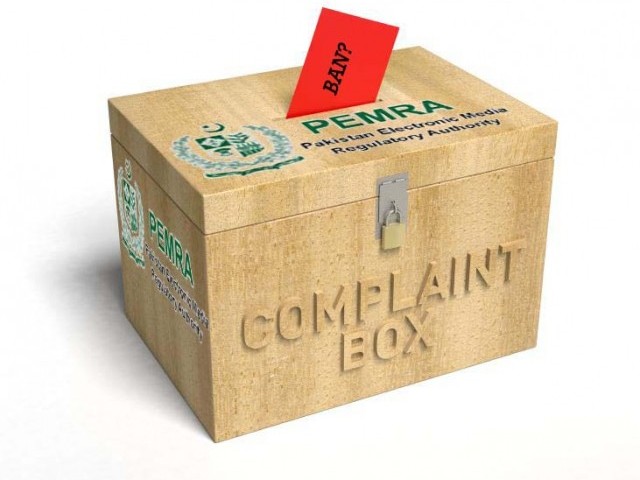 Pakistan Electronic Media Regulatory Authority (Pemra), over the years, has maintained an active role over complaints it receives via its website form and email. It maintains a parallel system of independent 'Council of Complaints' in each province which redresses public grievances relating to media conduct and directs Pemra to play its regulatory role where necessary. Many small interest groups, have seen in it an opportunity to direct the regulatory body in particular directions and as a way of exerting pressure over broadcasters. The numbers of complaints are thought to represent the extent of public opposition to a particular show. However, ...
Read Full Post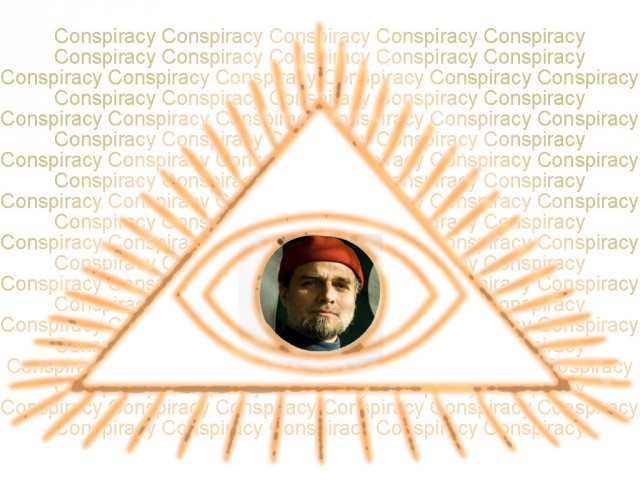 Two statements have been circulating in my head for the last few days. The first one is by George Orwell: In a time of universal deceit – telling the truth is a revolutionary act. The second is a piece of poetry by revolutionary poet Faiz Ahmad Faiz: Nisar teri galiyo pe ae watan kay jahan, Chali hai Rasm kay koi na sarr utha kay chalay. Jo Koi Chahnay Wala Tawaaf ko Niklay, Nazar Jhuka kay Chalay, Jism o Jaan Bacha Kay Chalay. (My salutations to thy sacred streets, O beloved nation! Where a tradition has been invented- that none shall walk with his head held high, If at all one takes ...
Read Full Post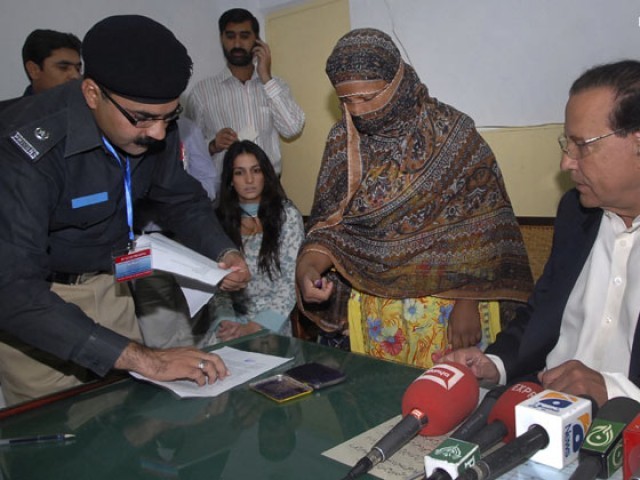 She has already suffered a lot but it looks like a longer, more painful and tiresome journey lies ahead for her. Aasia Bibi, a Christian woman sent to the gallows by a district court in central Punjab last year for committing blasphemy, will have to wait for several years before the Lahore High Court (LHC) takes up her application, seeking review of the lower judiciary's verdict. Lawyers associated with the case have indicated that it is unlikely that the LHC would take up any time soon the review petition in arguably the most 'controversial' case in the country's recent legal ...
Read Full Post