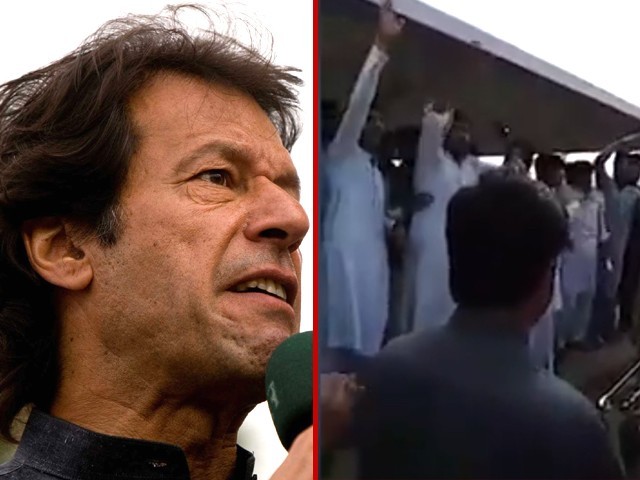 I was pleasantly surprised to see Imran Khan visiting the parents of the slain student Mashal Khan, who was lynched for reasons which will perhaps never be known. 1. This morning I condoled with Mashal's family and was moved by their amazing courage and dignity pic.twitter.com/AkZFdqxyIp — Imran Khan (@ImranKhanPTI) April 18, 2017 So congratulations, Mr Imran, you knew that you would offend your coalition partners, Jamaat-e-Islami (JI), in the Khyber-Pakhtunkhwa (K-P) government by openly condemning the brutal murder of the innocent student. Even your chief minister, Pervez Khattak, said that there was no written or verbal proof of him committing blasphemy. ...
Read Full Post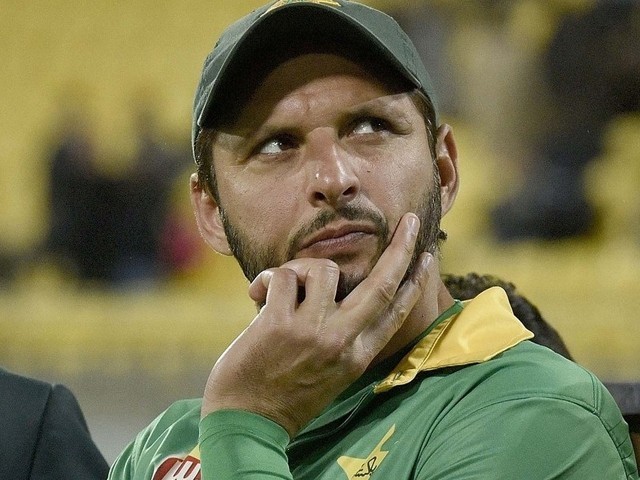 Pakistani cricket is facing yet another controversy, but this time around it isn't related to the players or the board, it involves the corporate world as well. Fake Account of Pervaiz KhattakPhoto: Twitter This unique controversy began taking shape when a fake Twitter account impersonating  Pervez Khattak, the Chief Minister of Khyber Pakhtunkhwa (K-P) tweeted the K-P Government was granting honorary citizenship to the West Indian skipper, Darren Sammy. Apparently, this was done on Peshawar Zalmi's owner, Javed Afridi's, request. Needless to say, the tweet went viral which resulted in the K-P government clarifying that only the federal government has the authority ...
Read Full Post
Pakistan Tehreek-e-Insaf (PTI) has become quite a talking point these days. Its chairman, Imran Khan, has been giving 'dharnas' for the past 50 days (though one must question the legitimacy of the dharna since it keeps hopping from Bani Gala to Karachi to Lahore and so on and so forth) in the name of… well, I'm not really sure. Perhaps some of the angry, cussing, hatred-filled insafians can enlighten me with their version on this. I've faced enough abuse from PTI trolls for not supporting PTI and openly criticising Imran's version of facts and events. Khan sahib wants a 'Naya Pakistan' and chimes for 'tabdeeli' (change). He ...
Read Full Post
There was once a man who didn't believe in empty rhetoric but followed through with his promises. He won Pakistan the World Cup, made Shaukat Khanum Memorial Trust and established a university in Mianwali. The youth idealised him, the elderly praised him, and the people adored him. And while he showed that change is achieved by the tangible, he never followed through with that in his politics. I wish he had. He was selling a dream that many Pakistanis yearned for. A Pakistan free of corruption and nepotism, where the common man would have equal opportunities, where he would have freedom ...
Read Full Post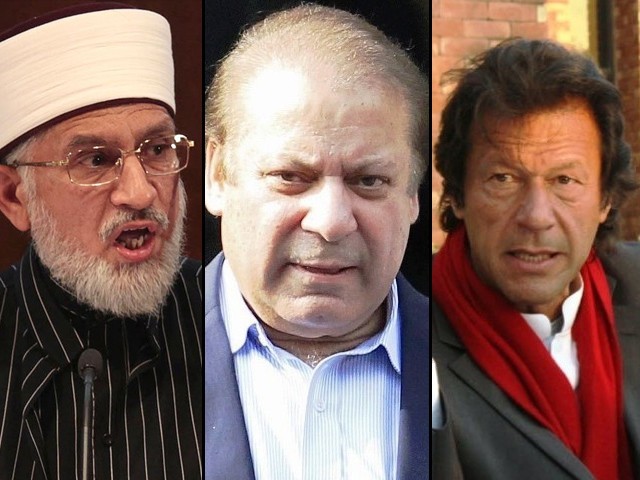 The scenes shown on television Saturday night were nothing short of shameful, disappointing and uncivilised for a nation like Pakistan. Unconsciously, I was continuously comparing the events of that night with the horrors shown in The Purge, a movie about a night when laws cease to exist. Surely, we did not deserve that as a nation. Or did we, by blindly following egotistical leaders with a thirst for power without realising the true purpose of democracy? I do not agree with the fiery rhetoric of the protestors nor do I agree with the blunt attitude of the government. There was no need to ...
Read Full Post
The military operation in Swat five-years-ago led to the displacement of approximately two million Pakistanis, who had to abandon their homes, commodities and lives overnight to a bleak and uncertain future. Facing obscurity, these two million refugees trekked to safer locales with infants and elderly in tow. According to United Nations Refugee Agency's (UNHCR) statistics, released as of September 11, 2012, there were 160,063 families still resigned to the Internally Displaced Persons (IDPs) status, of which 12% (18,783 families) were still residing in camps and 88% (141,280 families) were residing in host communities two years back. Though the World Food Programme (WFP) assisted ...
Read Full Post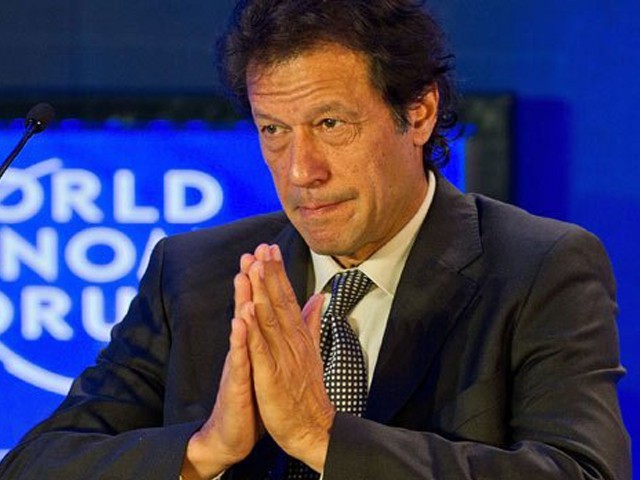 "It's just a blast, not the end of the world" This statement, made by Khyber-Pakhtunkhwa ex-information minister Shaukat Yousafzai, on a suicide attack killing 16 people shows arrogance, ignorance and lack of experience to run a government in a stressful situation. It isn't surprising, thus, that Pakistan Tehreek-e-Insaf (PTI) lost badly in the biggest ever by-elections in Pakistani history. They lost both the seats vacated by its Chairman Imran Khan with Ghulam Ahmad Bilour emerging as victor of the seat NA-1 in Peshawar and Ubaidullah Khan Shadi Khel (PML-N) of NA-71 in Mianwali. Tragic news indeed for PTI. So, how exactly did they lose? Bad decisions: ...
Read Full Post
In lieu of the Dera Ismail Khan (DI Khan) Central Prison attack, the media mounted one of its own. Pakistan Tehreek-e-Insaf (PTI) came under strong criticism for its failure to initially prevent, and then contain the incident. Prominent MQM politicians, for example, took to social media to openly question the whereabouts of Khyber-Pakhtunkhwa (K-P) Chief Minister Pervez Khattak as the fight between the militants and the security forces raged on. Meanwhile, PTI leader Imran Khan found his hands tied in a different issue altogether – that of Ayla Malik's fake degree. It was disappointing to see both Imran Khan and ...
Read Full Post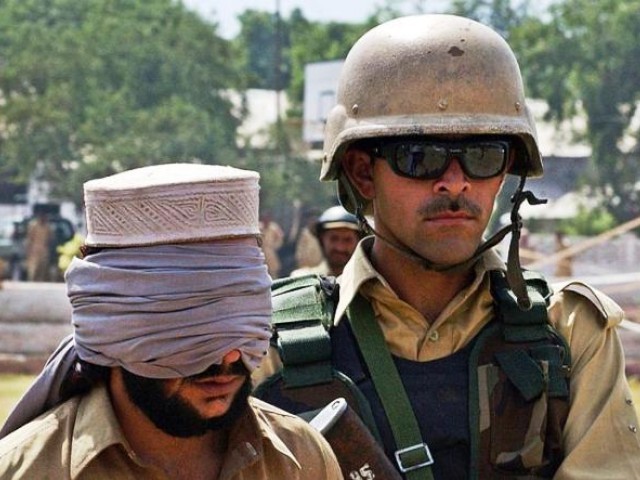 Yesterday I was reading The Express Tribune, when my eye caught an interesting statement made by the new elected chief minister of Khyber Pakhtunkhwa (K-P). He was boldly talking about pulling out the Pakistan Army from the Swat. I will refrain from criticising any party directives or policies here; all I want to do is to provide a clearer picture of the situation in Swat, and let the people be the jury of such an action. I remember when the Pakistan Austrian Institute for Hotel and Tourism Management (PAITHOM) was targeted by the Taliban in the Swat valley in August 2007. This kind of Taliban was ...
Read Full Post