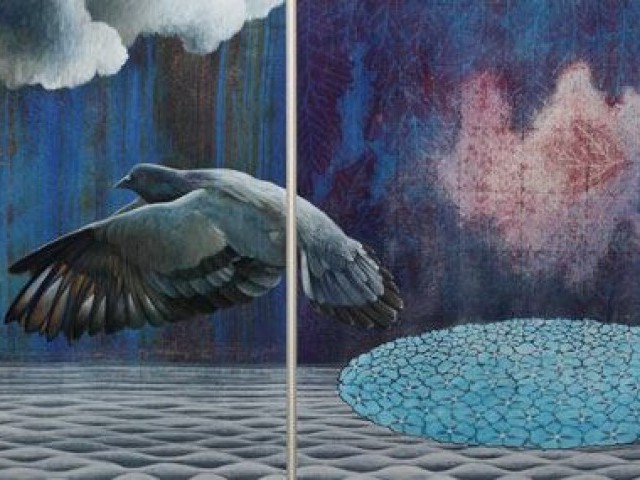 There was not a single person in sight. Not a single one. My father asked me to describe the first thing I saw when I went out on the street early in the morning. Perhaps I could make up something. "I saw a bunch of kangaroos coming down the road, Aba. It was like a mela." I was always an early morning person. My father called me his alarm clock. He never needed another while I was in the house. It was my sounds that woke him for morning prayers, not the muezzin's call from the mosque. My bedroom door opening and then shutting ...
Read Full Post
Neatly folded away in a box at the back of my study is a short-sleeved sweater. It is fluorescent lime-green, with red, blue and white stripes across the shoulders. It is undeniably hideous. Whoever was in charge of its design was either having a bad day or a good laugh. It is, though, one of my most treasured sporting possessions. It is the sweater that Wasim Akram wore in the final of the 1992 Cricket World Cup in Australia and gave to me in the dressing-room of the Melbourne Cricket Ground just minutes after Pakistan had won the final against England and ...
Read Full Post
On Monday, during the Pakistan versus UAE game, Shahid Afridi became the fourth Pakistani and the 27th cricketer overall to score 8000 runs in ODIs. Photo: Reuters Among the 27 batsmen, Afridi has the highest strike rate of 116.86. He is the second player to have completed the double of 8000 runs and 300 wickets, joining Sri Lanka's Sanath Jayasuriya. Without a doubt, Afridi is considered a national hero all over Pakistan. No batsman gets a louder roar from the crowd as he does while walking from the dressing room to the pitch. He has managed to garner the love and adoration of ...
Read Full Post
"At the rock bottom in morale." Imran Khan said this about his team two weeks before Pakistan lifted the World Cup at the Melbourne Cricket Ground (MCG) in 1992.  If the 1992 World Cup taught Pakistanis anything it was this: miracles do happen, prayers do pay off, and belief does move mountains. Asked years later, Imran maintained that he believed he would win the World Cup even then; in fact he claims he was sure of it. Some called him delusional; others thought he had completely lost the plot – understandable when you consider the manner in which Pakistan reached the semi-final stage. Pakistan had lost to ...
Read Full Post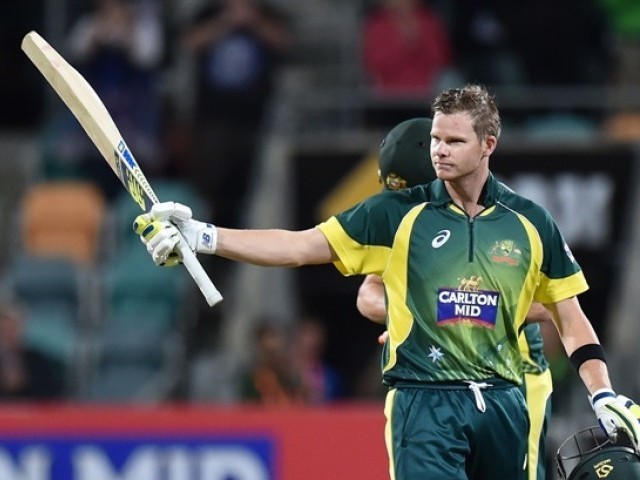 Australia needed someone to take a stand for them, and once again, Steven Smith came to the rescue. There is nothing more to be said to praise this young lad who became the first batsman in cricketing history to score a century on his debut as the Test and ODI captain. Australia, currently playing against India and England, were set to chase a target of 303 in the fourth match of the Tri-series against England at Hobart. Smith came in at number three – considered to be the most responsible batting positions in cricket – after Aaron Finch departed and ...
Read Full Post
The morning of November 22, 1999 was nippy and blustery, typical Karachi winter weather. I woke up early with an air of expectation. Christmas was coming early this year and Eid was going to follow. Pakistan was finally going to beat Australia in a Test match on their home turf and I was ready for school early to savour as much of the moment as possible. The Test series was following after Pakistan had been blanked by Australia in the World Cup final earlier in the year and was billed as the 'badla' tour by the press. Wasim Akram, the Pakistan team ...
Read Full Post
The hardest thing to do is to empathise with a person who is causing you inconvenience; to contain your righteous anger, with a self-reminder that the person doesn't intend to bother you, and is probably as uneasy about the situation as you are. Some time ago, Rich Wisken wrote an acerbic letter to the airline company, Jetstar, complaining about being made to sit next to an obese gentleman on a flight from Perth to Sydney. He'd spent the duration of his flight periodically arguing with the flight-attendants, and heaping insults on the passenger next to him. In his letter to the company, he referred to ...
Read Full Post
As I sit here, I type this in disbelief.  Saeed Ajmal has been banned. Read that statement. Allow it to sink in. Have you managed to wrap your head around it? Does it hurt? If you're a cricket lover you can feel the loss. If you're a Pakistan cricket fan, your world has just been ripped apart and any semblance of world cup victory dreams have now been shattered in front of your very eyes. Where is the justice in this world? How did the International Cricket Council (ICC) clear him in the past only to go back on their previous statements? Are we ...
Read Full Post
Moving is hard – we all know it. Packing, unpacking, settling down in a new place, adjusting to the new neighbourhood and surroundings is all exhausting and takes a significant toll. However all of this is exponentially exacerbated when you have to move to another continent. Those of you who have been reading my blogs will know that I am a 'Lahori'. Now the true significance of this term can only be understood by a Lahori, but let's not get side tracked here. To cut the long story short, I moved to Perth a while ago for my Master's and it has ...
Read Full Post