"You know what? You can travel to any place in the world without updating your status on Facebook!" "What's the point of sharing your pictures on social media? What do you want to prove?" "What are people supposed to do with what you are having for dinner at XYZ restaurant?" To start off, I am not a big fan of changing my display picture every week or putting my selfies on social media; it doesn't interest me. I never share where, what and with whom I am eating. I have never posted about how many pounds I lost or gained in the ...
Read Full Post
There are times in everyone's life that they experience a moment so vividly, that everything falls into place. Sometimes movies can do to that too; Dear Zindagi did just that. I'm not the kind of person to stay up late at night and watch movie after movie, but once I started Dear Zindagi, I couldn't stop. I don't intend to give away any spoilers but, to sum it up; the acting is superb, the writers have done their homework well, the frames are dreamy but the real catch is the message the movie gives out and how it gives it. Every time we ...
Read Full Post
Blustering rain makes the road wet and the view foggy. A mother lets go of her five-year-old son for a minute – and a car mercilessly hits him. Soon after, while Detective Inspector Ray is still working on the hit-and-run, the grieving mother is forced to leave town, as the neighbours blame her for her son's death. A few months later, Jenna Gray is arrested for the death of five-year-old Jacob. We all love stories that hold the power to give us goosebumps and sleepless nights. But stories that emerge from the truth leave us with a lot more than just ...
Read Full Post
Sometimes, it's not enough being a legend. Pelé, the first global superstar of football has auctioned his entire collection of awards and memorabilia for five million dollars including what he won as FIFA's player of the century. It can't be easy letting this treasure go, Pelé was still in his teens when he won the first of his three world champion titles and now at the age of 75 will see strangers holding his trophies. Pelé insists that he wants his fans to own a piece of his history and will be donating proceeds to the largest paediatric hospital in Brazil. Memorabilia will also be given to the ...
Read Full Post
I've been writing since I was in my mother's womb. According to her, I never kicked – but she felt constant scribbling on her tummy. I probably came out of her holding a novel called My Nine Months in the Womb by Saba Khalid, which she probably threw away because it was too graphic for her Jamaat-e-Islami sensibilities. While girls were playing with Barbies, I was busy picking up my favourite books, cutting out the author's name, putting my own name instead and then pretending to be the centre of attention of my very extravagant book party! By the age of eight, I had written ...
Read Full Post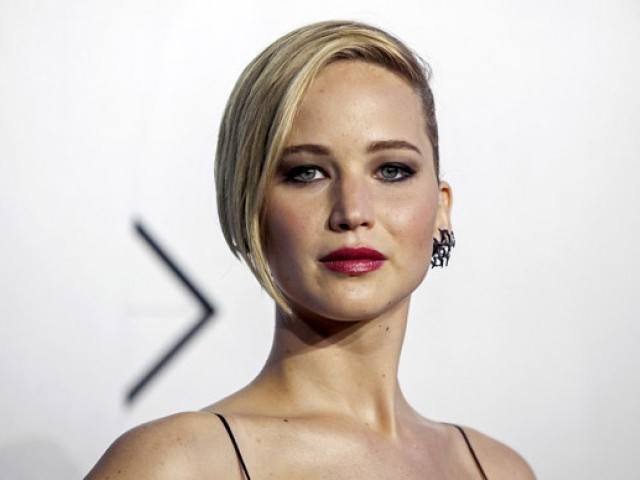 Jennifer Lawrence is one of those celebrities you cannot help but fall in love with. She's funny, spontaneous, and doesn't seem to have a filter when it comes to speaking, and the fact that she is so GIF-able, adds to her fame. So it came as a shock when a couple of days ago, a user on an anonymous forum decided to drop the bomb that he has Jennifer Lawrence's, and other Hollywood celebrities', nude photographs, and leaked a first batch. The internet went on fire that day and no one could talk about anything else. But there seems to be ...
Read Full Post
Bollywood star, Rani Mukherji and the head honcho of Yash Raj Films (YRF), Aditya Chopra tied the knot on the April 21, 2014. While my interest level in their nuptials is dismally low, I can't help but be revolted by the reaction of fans across the country. While some are ecstatic, others feel she could have done better. The comments floating around on Twitter and Facebook range from being congratulatory to being downright discourteous and boorish. There were media reports of Uday Chopra being attacked by Twitterati and having read some of the tweets, I am appalled and disconcerted at the crudeness on display. Here are ...
Read Full Post