While Stephen King has never gone out of fashion, it seems like his work is enjoying a bit of a film renaissance. However, Stanley Kubrick's adaptation of The Shining for the big screen has always remained a bit of a sensitive matter as far King was concerned since the horror writer has made it clear that he is not a big fan of the 1980 film. Based on King's 1977 novel of the same name, the story revolves around Jack Torrance, an aspiring writer who takes a job as the caretaker of the isolated Overlook Hotel during off-season. Jack brings his wife and son ...
Read Full Post
After the unprecedented success of It, which took in over $700 million worldwide, the hype surrounding It Chapter Two – which was always in the offing – only grew stronger. In a day and age where good horror movies are few and far between, this does not come as a surprise. Like the second section of the famed Stephen King novel, It Chapter Two is also set 28 years after the events of the previous film, with the members of the 'Losers' Club' returning as adults to their hometown of Derry, Maine, ready to confront the evil Pennywise (who has reappeared) one last ...
Read Full Post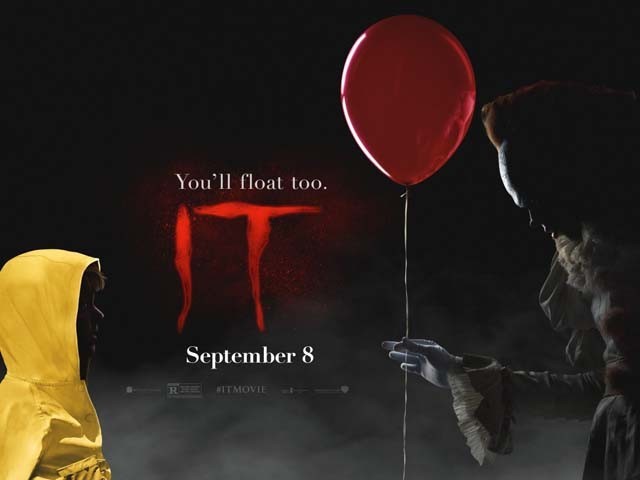 Clowns are creepy. There's simply no getting around that. I don't care what people say, there's just something odd about a grown man in a kooky outfit wearing makeup, a wig and a red nose, and has that much cheer in him. It's this creepiness that author Stephen King capitalised on in 1986 when he wrote It, a book that did for clowns what Jaws did for sharks and what Psycho did for taking showers. The title character, Pennywise, is a dancing clown who happens to actually be a macabre and malevolent force of evil that exists in underground sewers of the small town of Derry, Maine. ...
Read Full Post
Annabelle was eagerly awaited on grounds of being the prequel to what is being called one of the best haunted-house movies ever. While The Conjuring was laden with original concepts and a spooky aureole, Annabelle, though not a bad horror flick, failed to live up to the expectations. Of course, with a great movie like The Conjuring already on board, expectations ran high but Annabelle did no justice to the masterpiece it followed. The movie isn't bad. But it does not deliver the hair-raising spooks and flabbergasting little wisps of instantaneous shock that its predecessor did so well. While its parent film, The Conjuring, had sudden bursts of fright with its "clap, clap", Annabelle had ...
Read Full Post