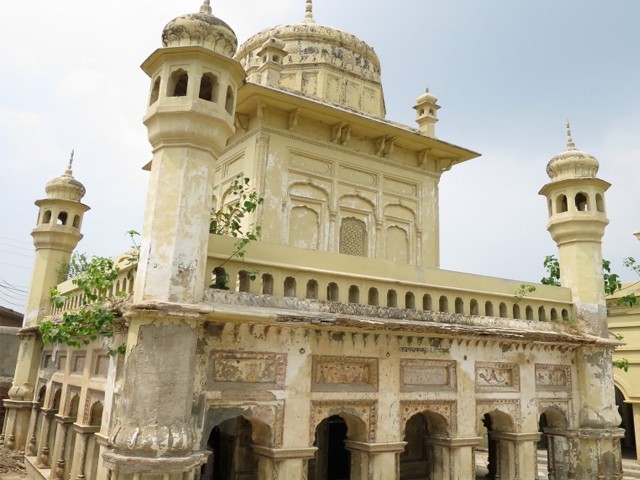 Taking advantage of the long Eid break, I along with a couple of friends decided to explore the ancient Depalpur Fort, about a couple of hours drive from Lahore. We arrived in Depalpur on time and started inquiring about the said fort. To our amazement, not a single person there had a clue as to what we were talking about, until a shopkeeper taking us for some 'documentary-type' filmmakers, directed us to a small village on Wasawaywala road by the name of Bhumman Shah. Somewhat disappointed, we decided to make good use of our day and headed to Bhumman Shah. After ...
Read Full Post
This year, I paid a visit to the city of my dreams – Islamabad – for the first time in my life. My visit to Pakistan was a part of a citizen-to-citizen dialogue between the youth of Afghanistan and Pakistan. As the youth delegates discussed the mutual issues, problems and misconceptions with high ranking officials, youth activists and even Reham Khan, the wife of Imran Khan, a new side of Pakistan unravelled. This was a side which the media never revealed. A week before we were scheduled to depart for Islamabad, violence had returned once again to the streets of Kabul. With blasts ...
Read Full Post
At the very outset of this blog, I would appeal to the readers to be open-minded. To label, without any basis, all Jews outspoken in favour of tolerance to Muslims or vice versa, of having some hidden agenda or being sponsored by vested interests, is similar to a non-Muslim making such a generalisation for all tolerant Muslims. Being an Indian Hindu, writing on this topic, I ought to clarify that I am far from being an Islamophobe, nor am I an uncritical admirer of the Israeli state. I have written this article only out of a commitment to world peace. Some say that ...
Read Full Post