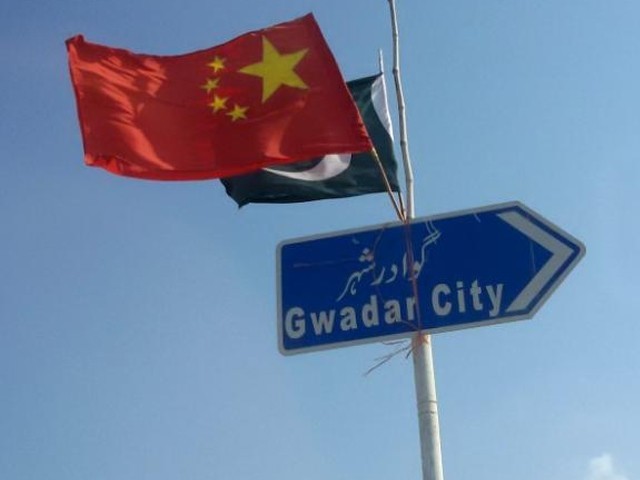 If the China Pakistan Economic Corridor (CPEC) wasn't already an enigma, the recent debates regarding its pros and cons have muddled this into an even bigger mess. On one hand, there are the knockers who didn't shy away from labelling it as the future East India Company (EIC), and on the other, we have the blind patriots – the ones that hold CPEC at the highest level of sanctity, that merely questioning the transparency regarding CPEC's projects amounts to treason for them. Undoubtedly, these directionless debates have a lot to do with the suspicion and political sensitivity created by the government around the CPEC framework. However, to me, ...
Read Full Post
Patriotic, graceful, sharply dressed, eloquent, polite, and charming, this was my first impression of the Punjab Home Minister Colonel (retd) Shuja Khanzada. I first met him as a colleague in the Provincial Assembly of Punjab in 2008. I was 27-years-old and Khanzada became an inspiration at first sight. His careful selection of words, composure, integrity, and infectious optimism were something to look up to for newcomers in the infamous field of politics. Khanzada was one of the politicians whose presence made me believe, and repeatedly assert that there are several sincere, patriotic, and honest people in our assemblies, only they fail to get much public attention owing to lack of ...
Read Full Post
During his talk about terror and extremism in Pakistan, Mohammad Jibran Nasir declared, "I am not a cultural ambassador. I am not here to talk about bhangra." The point was well taken since he was in the middle of a hard-hitting presentation about the terror threat in Pakistan and was not holding back his punches. Clad in a white shalwar kurta with a Pakistani flag pinned to his lapel, Nasir clearly does not equate patriotism with denial. Photo: Jibran Nasir He emphasised that while we are not all Taliban apologists, our society has become a breeding ground for terrorists. He is on an extensive tour of ...
Read Full Post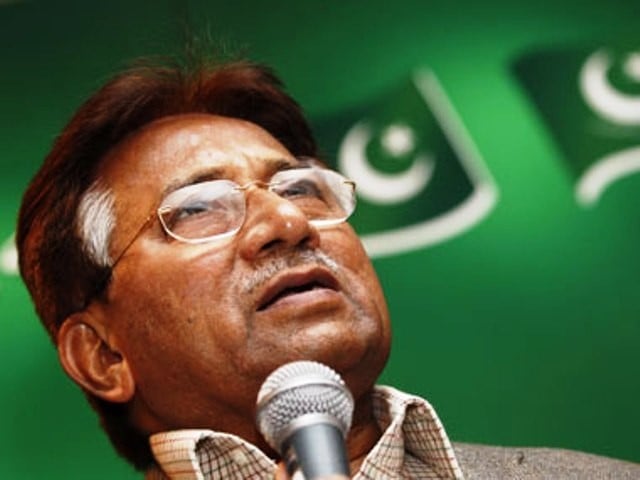 Many people like to ask me questions about why I support former president Pervez Musharraf. As part of the questions, they like to pepper in the misinformation that the Pakistani media has presented to the public for consumption. During one such discussion on Facebook, I was asked the following: The question cum comment "According to you, Khalid Muhammad, what were the positives and negatives of Musharraf's tenure? People consider him to be the reason for drones, missing people (Aafia Siddiqui), Bugti murder case, Lal Masjid, all that happened to Pakistan after 9/11 (and) the current shortfall of electricity and gas. Suicide bombing took ...
Read Full Post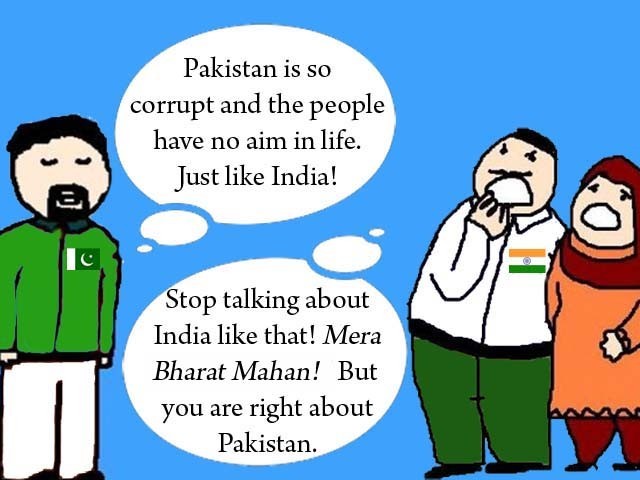 A signature feature of a liberal is his scathing, almost treacherous, criticism of his own country's culture and political policies.  On the other hand, the mark of a nationalist is indiscriminately defending all that occurs on his side of the border, while flinging mud on those beyond. Hence, it isn't difficult to understand why a Pakistani liberal and an Indian nationalist would naturally bond over a cup of coffee. Ever since I decided to 'betray' my homeland by consorting with the liberal folk, as some conservatives would put it, my list of Indian friends has been snowballing. I am not in any way insinuating ...
Read Full Post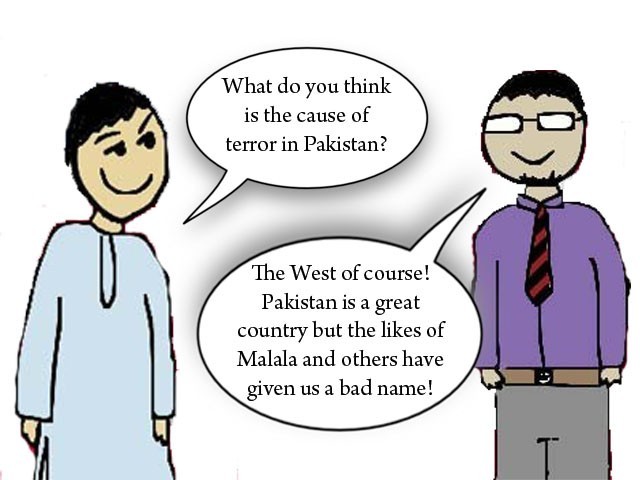 Interviewer (I): Assalamu alaykum. My name is Sanjay. Patriot (P): Sanjay? Are you Indian? I: No, I'm Pakistani. P: How come? I: Well I was born and raised here. P: However, people of your belief are born and raised in India. Sanjay Dutt is an example. I: A large number of people of my belief live in Pakistan as well. Seen the white in our flag? P: Oh. That's Odd. I: What do you think about Pakistan? P: I love my country. It's a great country to live in. I: What do you like about Pakistan? P: I know the funded media is trying its best to ruin Pakistan's image, but we need ...
Read Full Post
I will soon be celebrating my 10th year here in Pakistan. It has been an incredible experience so far having travelled all four corners of the country, from Hunza to Jiwani and from Darra Adam Khel to Nagarparkar. I have enjoyed all the highs and lows possible and Pakistan would not be Pakistan if these highs were not unscalable, 25,000 feet mountains, and lows of ocean grade depths. Yesterday, specifically, has special significance to me as it was three years ago that I cemented my relation with Pakistan by marrying one of its most beautiful and smartest women. I still remember ...
Read Full Post
Not a day goes by when I don't feel disgusted by some within my own profession. They range from journalists who will do almost anything for a free lunch and those who will rub shoulders with almost any man in power in order to gain whatever personal favours they can fathom. Recently I was accused of being 'anti-state,' and a 'RAW agent'. And all this because I pointed out how one particular TV talk show host was claiming to be working for free in an event paid for by taxpayer money. Since then, many powerful people have called me up and ...
Read Full Post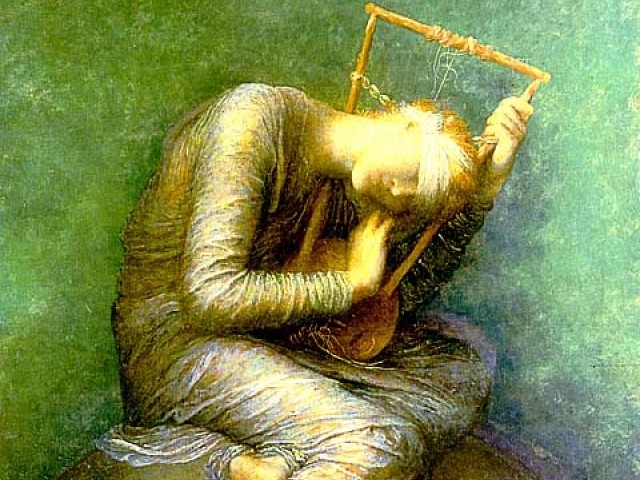 I have come to dread my Twitter, Facebook and Google Reader feeds that feature Pakistan. The news just gets worse and worse. Occurrences in Pakistan give brutality and violence new shapes and forms every day. That human beings are capable of such horrific things is not surprising. After all, we live in the same world that witnessed the Holocaust and the Rwandan genocide, the ethnic cleansing of Serbians, Croatians, Palestinians and Bangladeshi's alike (to name a few). The subcontinent itself had a bloody birth punctuated by massacres of Muslims, Hindus and Sikhs alike. In the last few days alone, Pakistan ...
Read Full Post