Following the Marvel path, The Conjuring universe has grown steadily over the last six years through both, the increasing returns that most films in the franchise have delivered and in stature through the critical acclaim that the first two Conjuring movies received. Now five movies in, the franchise is showing no signs of slowing down with a third Conjuring film already set for 2020. But before that, we're getting another Annabelle movie. And this one promises to be much different than its predecessors. Photo: IMDb Annabelle Comes Home, which will serve as the sixth film in the ...
Read Full Post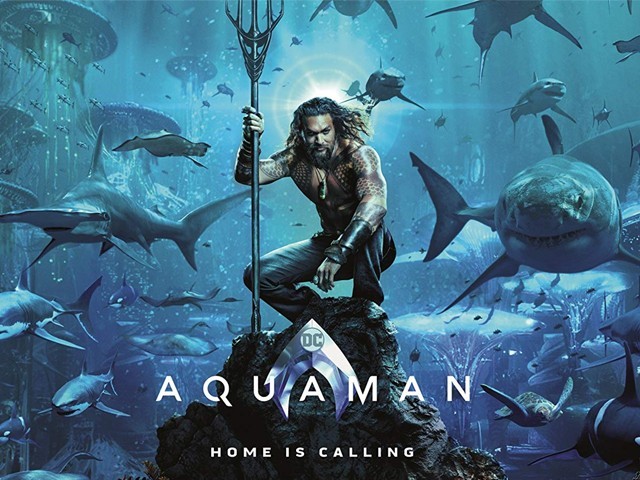 The 'DC Extended Universe', or the 'World of DC' or whatever it is being called these days, hasn't had a good start which is quite obvious judging by the critical reception its movies have been receiving. Although DC movies have done well financially, (except a few misfires like Justice League) they were attacked by critics and fans weren't impressed either. Wonder Woman is the only DC movie to date which ended up being both, a critical and commercial success. Post the debacle that was Justice League, DC needed a revamp and all hopes were on James Wan's Aquaman starring Jason ...
Read Full Post
With the DC Extended Universe (DCEU) still looking to hit its stride the same way Marvel has, their latest film Aquaman provides them with a welcome opportunity to do so by going the traditional origin-story route, with a character that isn't that well-known to most mainstream comicbook fans. Now, the story of Aquaman is fairly silly when compared to other DC heroes, which poses a bigger challenge to properly bring it to the screen, especially with DC's history of making movies that are overly self-serious. But judging by the trailer, DC seems to have adopted a far lighter tone with this film, while keeping the seriousness ...
Read Full Post
After a hiatus of almost three years, Liam Neeson, undoubtedly one of the most remarkable action stars in Hollywood, finally appeared in another solo action movie. The last action thriller he starred in was Run All Night, which was released back in 2015. This year, we once again get to watch Neeson entertain us by doing what he does best on the big screen, in Jaume Collet-Serra's The Commuter. The movie follows an insurance salesman, Michael MacCauley (Neeson), who lives a simple life with his wife and son, with set routines like taking a commuter train to and from work. The ...
Read Full Post
If there's one genre that Hollywood can't get enough of, it is the horror genre. And understandably so, horror films are cheap to make, even easier to market and can almost always guarantee increasing returns, regardless of their critical reception. The Insidious franchise is one of the prime examples of this. Launched in 2010 by director James Wan's Insidious, the franchise has accumulated $370 million worldwide with its three films. This is highly impressive because all three films had production budgets of $10 million or less. Insidious: The Last Key is the fourth and latest instalment in the franchise. And like the Conjuring franchise did ...
Read Full Post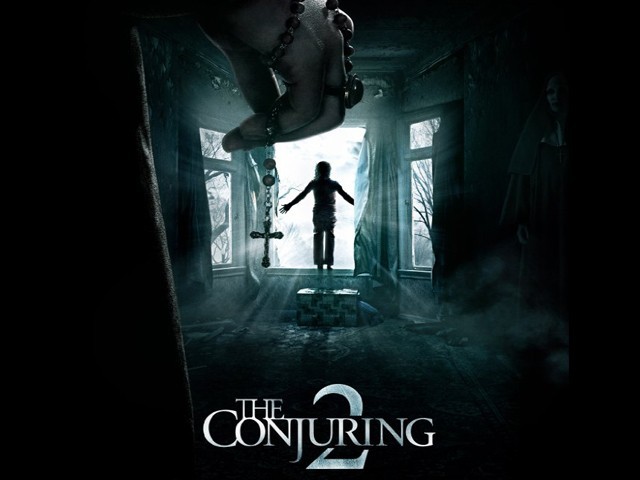 If any of you thought that director James Wan's The Conjuring (2013) was a one-time thing, then you're wrong. The Conjuring 2: The Enfield Poltergeist is as scary as its predecessor – if not scarier. In the 2013 prequel, Ed and Lorrain Warren were up against the spirit of an accused witch. In the sequel, they are up against a malicious spirit; something inhuman, something demonic. Vera Farmiga and Patrick WilsonPhoto: IMDb The movie starts with the Warren family documenting the Amityville murders, but then shifts to London in 1977 where the Hodgson family, four children and their mother, discover a strange presence in ...
Read Full Post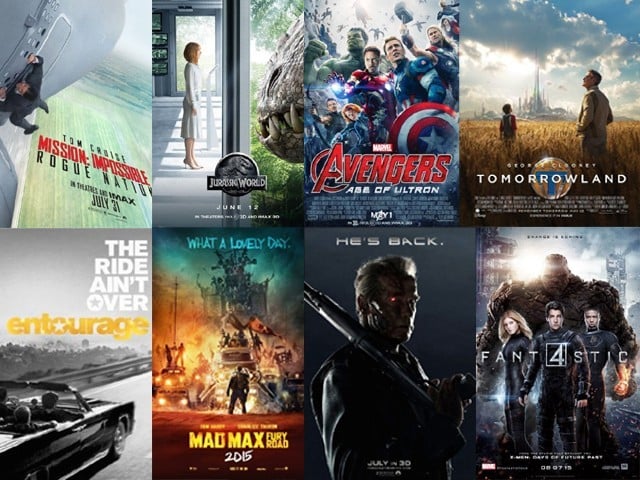 Summer is the busiest time of the year at the box office and we are honoured to see some of the best and most entertaining movies of the year. This year should be no different and there is already a great line-up of movies coming our way in the coming months. Here's my pick of the 15 movies that cannot be missed: 15.  Me and Earl and the Dying Girl Photo: Facebook page Sundance is known to bring out some great films – last year Whiplash and Boyhood both came from Sundance and became major Oscar contenders. Me and Earl and the ...
Read Full Post
Annabelle was eagerly awaited on grounds of being the prequel to what is being called one of the best haunted-house movies ever. While The Conjuring was laden with original concepts and a spooky aureole, Annabelle, though not a bad horror flick, failed to live up to the expectations. Of course, with a great movie like The Conjuring already on board, expectations ran high but Annabelle did no justice to the masterpiece it followed. The movie isn't bad. But it does not deliver the hair-raising spooks and flabbergasting little wisps of instantaneous shock that its predecessor did so well. While its parent film, The Conjuring, had sudden bursts of fright with its "clap, clap", Annabelle had ...
Read Full Post