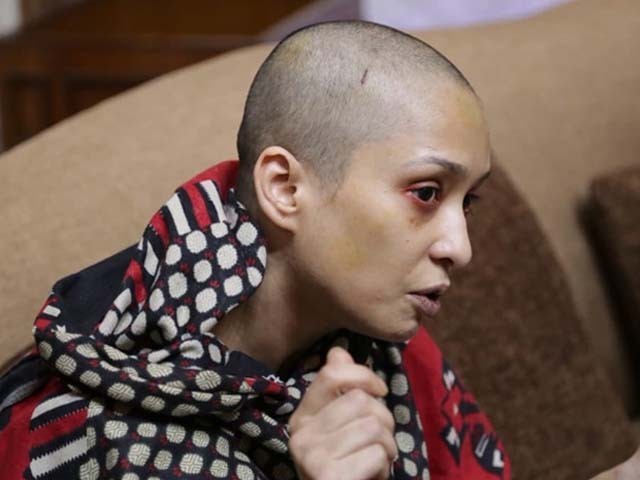 We have all seen Asma Aziz's bruised face and shaved head plastered across all media forums. With a croaked and defeated voice, she narrated the extent of the sexual violence and physical abuse inflicted on her by her husband, Faisal Aziz. She disclosed that he had stripped her naked and beaten her with steel pipes while the male house-help pinned her down in a grotesque display of violent voyeurism. She later implored for justice through social media. And justice is what the nation demands, unequivocally, irrespective of class and gender. Disgusting! A woman in Lahore, who identified herself as Asma Aziz was tortured ...
Read Full Post
In India, marriage is often regarded as a license to have sex; and that's not entirely in jest. In a country where public attitudes towards sex are typically very conservative, marriage provides a socially sanctioned outlet for their sexual energy. In addition to being conservative, India is also a male dominated society where in vast swathes of the population, women have very little say in the direction their lives take. Men are responsible for most major decisions and women are expected to meekly cooperate. The combination of deeply ingrained patriarchy and unsympathetic state machinery puts Indian women at a severe disadvantage. However, education, economic progress, ...
Read Full Post
Yesterday, March 8th marked the 104th anniversary of International Women's Day as people all over the world found unique and creative ways to raise awareness about the rights, or lack thereof, of women, calling for gender equality and celebrating the achievements of women worldwide. These were done through social media, local and international events, educational seminars, political functions, etcetera. When it comes to commemorating global events like International Women's Day, the sky is the limit.  However, the event that stood out the most for me, and even made headlines last week, was that of a group of 20 Afghan men, fully clad in blue shuttlecock burqas, marching ...
Read Full Post