The editor of an LGBT magazine in Bangladesh was hacked to death two days ago. This is not the first time that something of this nature has happened, and neither will it be the last. Tracing back as far as ancient Greece, up until Christianity became the official religion of the Roman Empire, same-sex unions have existed in some form or the other. The Church was obligated to be critical of non-procreative unions and this began to be seen as deviant behaviour. Soon after, same sex unions became socially and legally unacceptable. However, times have changed as well as our mentality. Scandinavian ...
Read Full Post
On September 16, 2014, the stars once again aligned themselves for 34-year-old Shahid Afridi who was appointed as Pakistan's T20 captain. It is believed that he will retain this position until the T20 World Cup in 2016. The Pakistan Cricket Board (PCB), in true Pakistani fashion, has decided to adopt the 'live for the moment' mentality with absolutely no regard for the future of T20 cricket in the nation. What is the point of employing the same individuals in the same positions time and again and expecting different results? Was it a lack of better options that forced the board to make this decision and ...
Read Full Post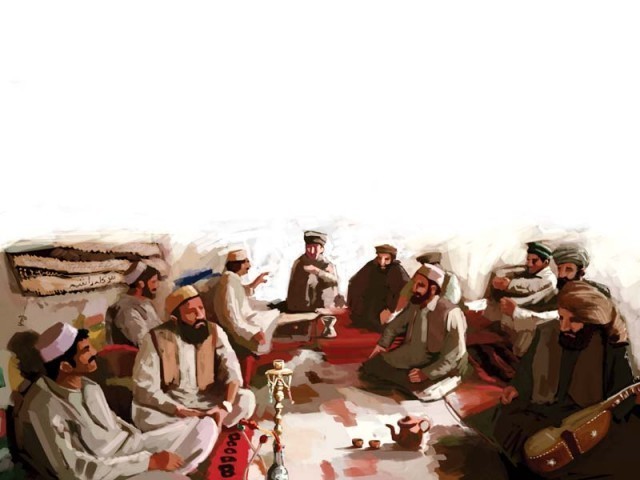 There are many characteristics of Pakhtun culture and a hujra is one of them. In fact, it is considered to be the most important part of Pakhtun culture. A hujra can be loosely translated as a social club. From the western mountainous terrains of Pakistan to the heart of Afghanistan to anywhere in the world where Pakhtuns live, there exists the hujra. Exclusively for the male population, a hujra plays host to various aspects of the social life of Pakhtun society – from resolving community disputes to wedding ceremonies. However, the very existence of this age-old tradition is now threatened due to modernisation and Western democracy. Purpose of a hujra A typical hujra is owned and run ...
Read Full Post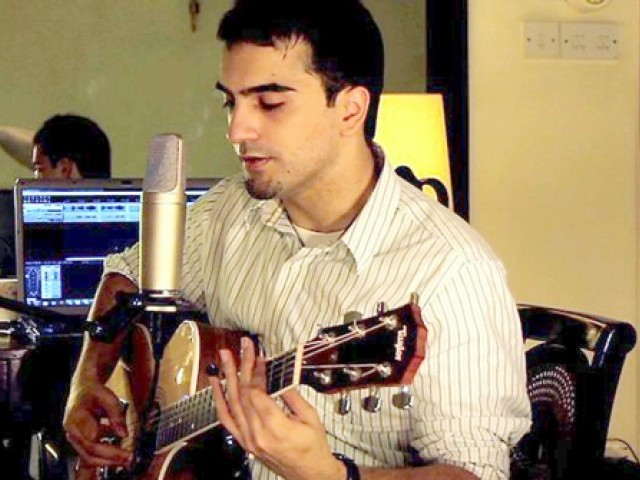 A few of the bands that I grew up listening to were U2, Nirvana, Matchbox Twenty and Lifehouse, among others. The genres of these bands included rock, alternative rock, post-grunge and elements of metal in their songs. I remember attending rock fests that were held in Lahore during 2002 and 2003. They featured some rocking underground bands that were quite awesome, to say the least. Bands like EP, Aaroh and Call are some that I recall playing live at these fests, before they achieved mainstream success in Pakistan. However, almost all the songs sung by the bands that went on to receiving ...
Read Full Post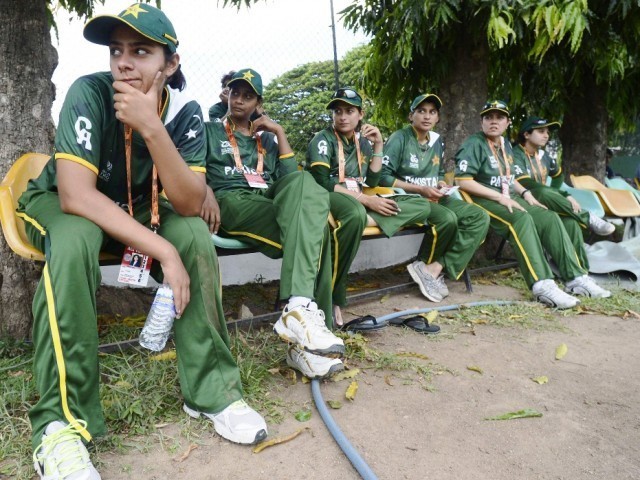 A friend of mine shared a clip on Facebook of a journalist asking Shahid Afridi his views on the development of a girls' cricket camp in Peshawar (something the journalist said he felt proud of) and Afridi replied that Pathan girls are best at cooking food and should stick to that. This statement did not come as a shock to me. Other than being aware of Afridi's record of having passed ludicrous remarks about us, Indian Hindus, not being large-hearted enough, which was slammed by many rational Pakistanis, it reminded me of a scene from the Bollywood movie Chak de India starring Shahrukh Khan. It showed ...
Read Full Post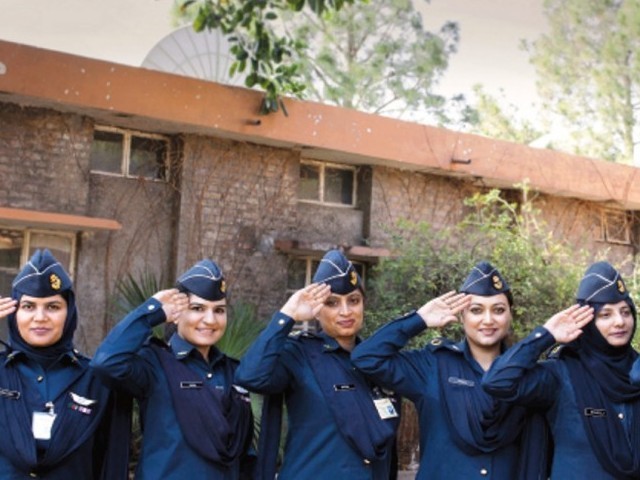 It was August 7, 2000 when a group of 40 girls entered the Pakistan Air Force (PAF) Academy for the first time, in such a large number, as lady cadets or female cadets. And it changed the course of our armed forces forever. Until only a few years ago, females could not think of joining the coveted PAF as anything more than a doctor. The first opportunity for women to work in a ground based job came when the post of commissioned officer was opened for admissions, at one of PAF's many ground support branches. However, they were still not ready to take female pilots; ...
Read Full Post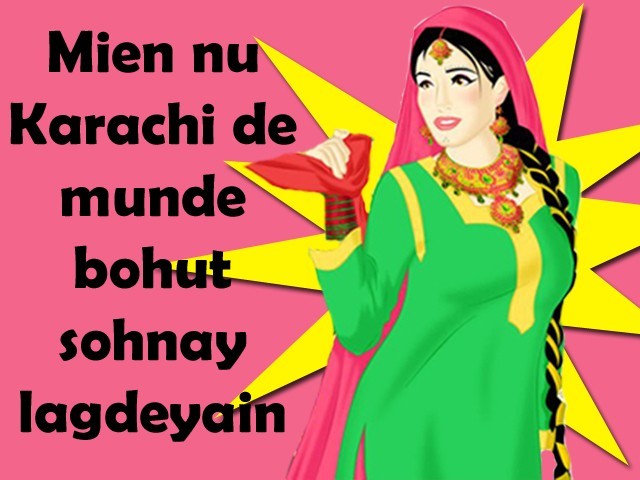 I begin with the disclaimer that this blog is not for three kinds of people: 1. Those who have an issue with the sweeping generalisations I am about to make in the spirit of fun, though parts will be definitely based on truth and years of research-based observation. 2. Ladies who are non-Punjabi and take the title as a jibe against themselves, and say to themselves "what does she mean? Don't men like non-Punjabi women? She doesn't know what she's talking about! I know my husband would never be able to do with a Punjabi woman… they're so loud!" 3. Punjabi women ...
Read Full Post
Note: To fully understand this post, it is mandatory that you watch the video pasted above. If one knows Urdu as well as Pashto then watching this video invokes instant laughter. I had great fun carrying out this experiment on a lot of my friends, having them watch the video and crack up. However, the post-laughter response to this video has usually been a lament about the state of education in Pakistan. There were many who were genuinely saddened by the unfulfilled potential of this boy to learn. Many deficiencies in the education system of Pakistan can be attributed to the meager ...
Read Full Post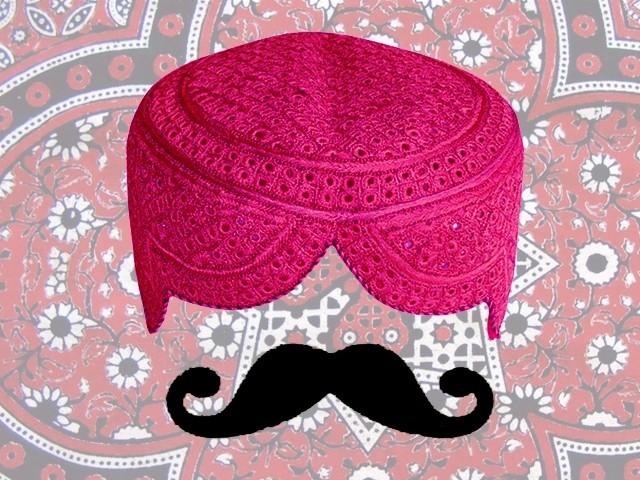 A bunch of the loudest possible 15-year-olds had crowded a tiny fro-yo eatery. As one of them cracked a Pathan joke, on a table next to them, my four friends and I immediately turned our heads to gauge the reaction of our own Pathan friend. "Dude, he just cracked a Pathan joke!" she yelled. "Mashal, you've never even been up North and you know like five Pushto words. So calm down," commented my Sindhi friend Noor. But two minutes later, the same bunch cracked a Sindhi joke and suddenly, she stood up and all hell broke loose: "Say that to my face jaahil!" We ...
Read Full Post