Back during my Lahore University of Management Sciences (LUMS) days, if you asked anyone what two of my all-time favourite food items were, their prompt reply would be roghni naan and pasta. Give me these two items and I will devour them happily, at any point in time. I have been in hiatus mode for quite a while now. I literally walk into the kitchen and eat whatever I find due to zero motivation to cook whatsoever. This lull was broken over the last weekend (thankfully), when the weather in Islamabad turned a full 180 degrees. Now such weather demands warm comfort ...
Read Full Post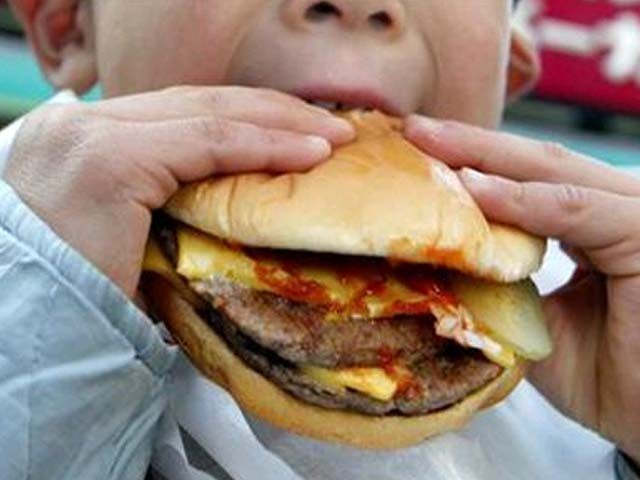 Hello! I am a man and I cheat on my diet. I cheat on my diet with cheese burgers, kebabs, lamb legs, mutton chops, cheese omelettes, macaroni, pastas, lasagne and deep fries. Sometimes I cheat in the day, sometimes I cheat at night. Sometimes it has been days that I have not cheated, while others I cheat many times a day. There have been incidents where I promised my wife that I am going to an office party involving nothing but salads but have ended up in a posh restaurant eating promiscuously the whole night. Do I feel guilty? Yes, I do! Every time! But there is an animal inside ...
Read Full Post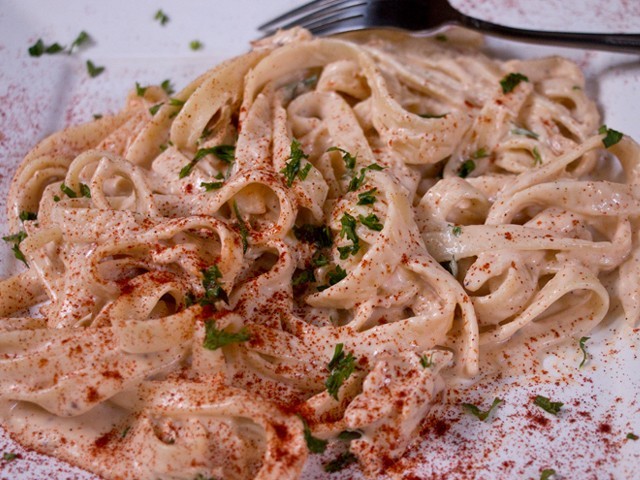 When you have a sister who orders Fettuccine Alfredo at pretty much every restaurant we go to, it's time to take matters into your own hands. Hence, I decided I needed to make a better version at home. And trust me when I tell you, it wasn't just better, but the best she had tried. The spicy blend added the right spice hit that is required to add to its creamy flavour. I completely understand that I don't need to throw in cayenne pepper and paprika in everything I cook, but why the hell not? If these revered spices give that ...
Read Full Post
So if you are amongst 95% of the people of the world, you are probably intimidated by cooking. So was I, once upon a time. To look at a well-cooked dish was like looking at the great pyramids; fascinating and intriguing, but a mystery as to how it was built. But watching Nigella Lawson cook, who made it look like a piece of cake, inspired me to start cooking. And to avoid any complications, I started developing my own simple recipes. And if I can cook, trust me, so can you. Unless you have a cooking-phobia and faint upon stepping into ...
Read Full Post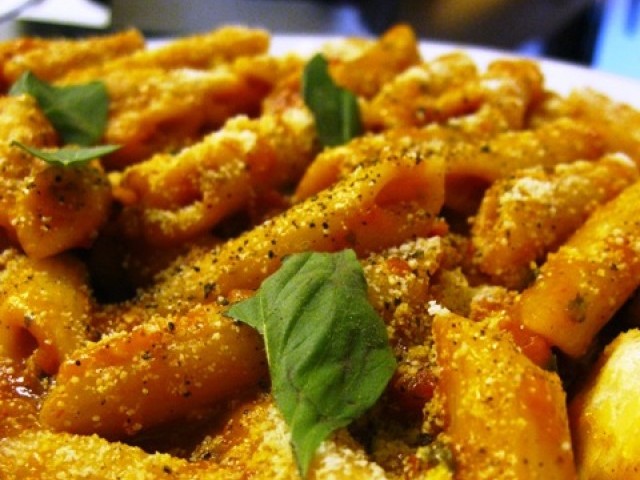 When cooking Italian food, it is always good to spend some time in deciding what pasta should be used. This recipe is sauce based and penne pasta will work best with it. The sauce clings on to the exterior surface of the pasta and also accumulates inside each pasta piece ensuring that each bite has a bit of everything in it. Spaghetti or linguini is not a good choice for such a dish as the sauce simple runs off the surface of the pasta and settles at the bottom of the bowl or serving platter instead. So let us start. Ingredients Penne ...
Read Full Post
Ravioli is a very easy dish to make, and serves as a complete meal in itself. However, elbow grease is involved – especially in the making of the pasta – but a pasta machine can be used as well. The best thing about ravioli is that you can pretty much stuff it with anything. It works very well with seafood, but below is a vegetarian take on the same dish.  Ingredients: For the ravioli dough: 2 tablespoons flour 1 egg A pinch of salt and black pepper For the stuffing: 2 cloves of garlic 1/2 onion (finely chopped) A handful of Mushrooms 1 tomato 3 tablespoons paneer (cheese) Olive oil For the butter sauce: 2 tablespoons butter 2 ...
Read Full Post