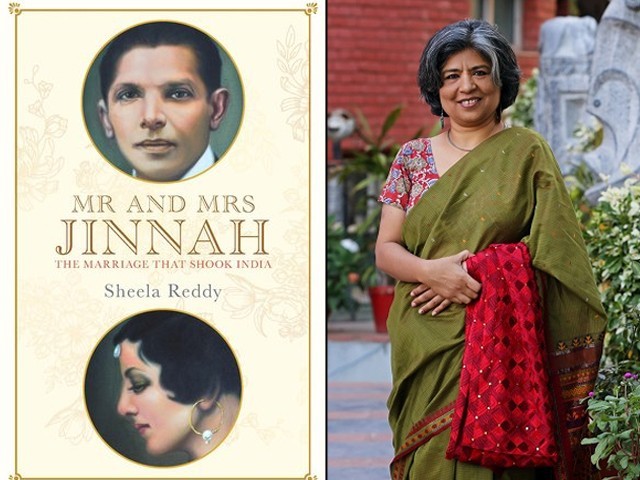 For the masses of the subcontinent (India and Pakistan), Sheela Reddy's Mr and Mrs Jinnah tells the fascinating tale of a small yet poignant romance that some people might experience in life (if fortunate enough). The book explores some of the most vivid details of the lives of Rattanbai Jinnah (Ruttie) and Muhammad Ali Jinnah, Jinnah's political stalwart for projecting his career above communal rights, and the doomed marriage that ended in separation despite the unusual love that lived on. Colonialism and the pre-Partition history of the subcontinent still enthrall the minds of both the old and the young. Since the populations of both India ...
Read Full Post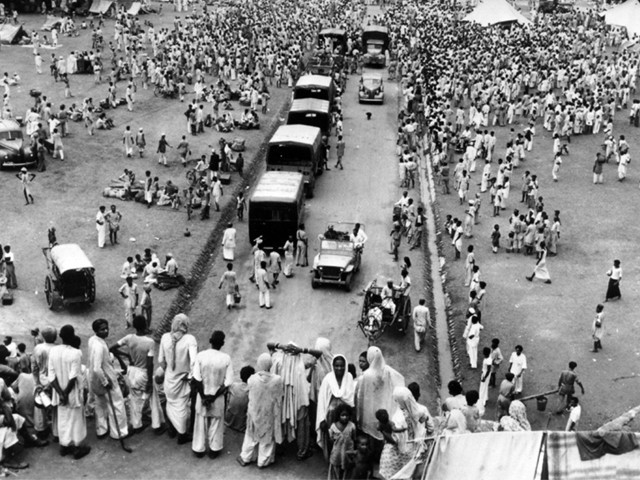 As I think of the Partition that happened 71 years ago, it feels like a memory. Though I do not possess any personal narrative of it, yet it feels like I do have one – so personal that it invokes emotions. This owes to the Partition of 1947 being a national memory in both India and Pakistan to this day. A memory that, as Pakistani historian Ayesha Jalal notes, "continues to influence how the peoples and states of postcolonial South Asia envisage their past, present and future". Despite this eminence, it feels like there is a dearth of narratives; stories that ...
Read Full Post
I still remember when I was first introduced to The Mindy Project by a friend while sitting in her apartment in DC back in 2014. We started binge-watching it for a few nights after dinner during my brief stay with her. When I returned to my internship in Vancouver, I heard one of my colleagues (an Indian-Canadian woman) raving about it. Mindy Kaling is undoubtedly a talented lady and the show has been quite popular – on a separate note, there was something about it that made all the brown girls go crazy. They finally got to see a brown woman in ...
Read Full Post
Overnight, astrophysicist Nergis Mavalvala's star went supernova in Pakistan. As news spread that the Karachi born scientist's research played a role in one of the greatest scientist discoveries of our time, people who couldn't spell 'gravitational wave' began celebrating her achievement with the fervour of Neil deGrasse Tyson dreaming about first contact. Meanwhile, our right-wingers quickly started combing through scripture, seeking evidence of a Nostradamus like foretelling of gravitational waves, perhaps in hopes of winning a reductive reasoning award. But I digress. As TV channels and news dot coms broke the story, social media hit fever pitch. Proud of Nergis Mavalvala a Pakistani ...
Read Full Post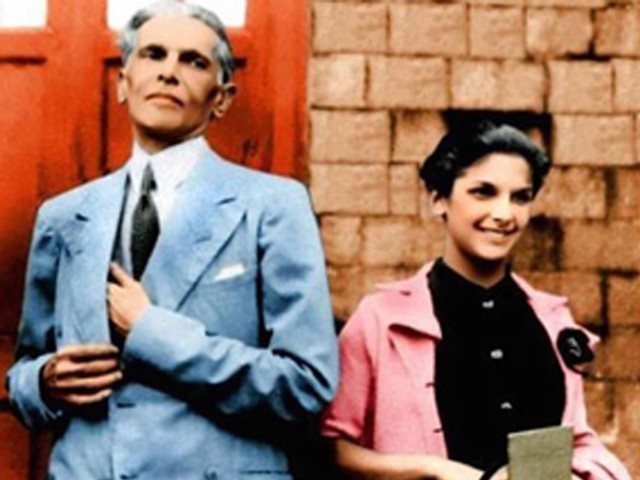 Nehru and Jinnah had the same problem. Their daughters loved men they did not approve of. Children of ambitious fathers, Indira and Dina, both, carried their fathers' hopes and lived with their mothers' pain. They were daughters who were raised in the mould of the young English ladies their fathers had gone to school with. Jinnah's daughter, Dina was born in Britain and, like Indira, went to school there. What the girls did not know was that it was all fine and dandy to wear modern ideas but you don't go to bed in them. Both girls crossed the line and ...
Read Full Post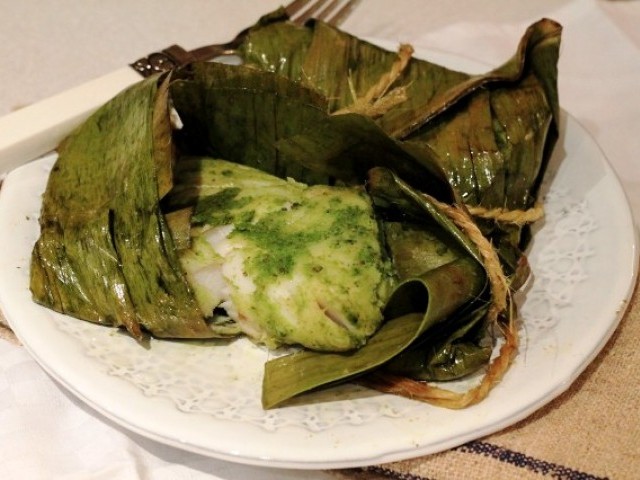 I adore hara masala (green masala), as you might have noticed from a few of my earlier recipes. In this recipe, the marriage of green chilli, coriander and mint is sublime. The leafy pungency of the coriander, the sharp fragrance of the mint, coupled with the grassy heat from the green chilli, brings out the aquatic essence of the hake or haddock (use only a chunky, meaty white fish), together with the addition of coconut, which adds exotic nuttiness, and this will give you a match made in heaven. This recipe was passed on to my mother by a Parsi friend at university where my mother ...
Read Full Post
TOPICS
I was talking to the 70-year-old man, trimming grass at the Parsi place of worship, when he said, "I have been working here for more than 20 years and during this time none of the elders or children have ever spoken harshly to me. I am their employee and they are always polite to their workers." An old gardener tending to the garden at the Parsi place of worship in Rawalpindi. Photo: Shiraz Hassan I guess the old man noticed my intrigued expression because he continued with a smile, "One day some community leaders visited while I was having my ...
Read Full Post
Over the years, I have come across many people who believed that Pakistan should never have been created. Keeping today's lawlessness and corruption in mind, I often feel that they are indeed right. However, amongst the many reasons given to me by such individuals for Pakistan being a mistake, one of the most prominent is that had India not been divided then, Muslims today would have been the largest religious group in the subcontinent. Such statements are misguiding as these people are misinformed. Currently the population of Muslims in the subcontinent is 510 million, with roughly 180 million each in Pakistan and ...
Read Full Post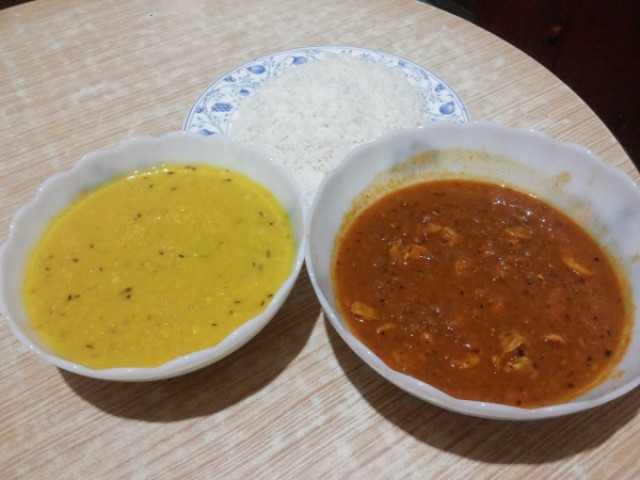 Good food, good health and a good life – this is the profound Parsi belief. For us, good food doesn't necessarily translate into an elaborate meal; it generally refers to a more simplistic and balanced approach to cooking. Since we Parsis like to feast often, we come up with easy-to-prepare meals that make our special occasions even more special. To get your celebration started, here is how to prepare dhandal patia (rice with lentils, topped with a spicy sauce). Rice with lentils and spicy prawn sauce Ingredients for daal (lentils): ½ kg toovar/arhar daal (yellow split peas). 2 tsp salt 1 tbsp turmeric 1 pod garlic, cleaned 1 tbsp cumin 750 ml ...
Read Full Post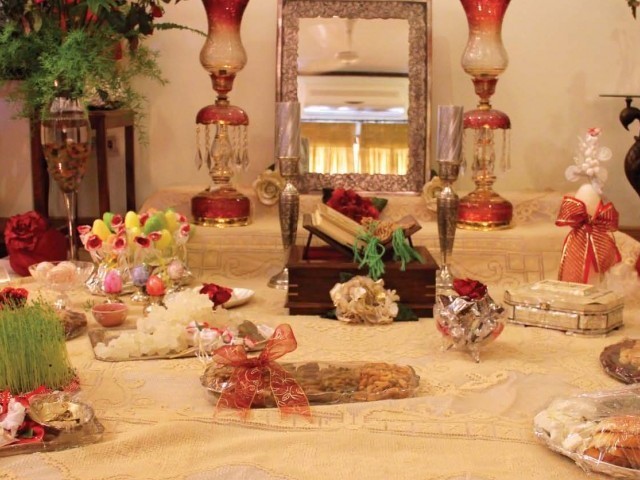 Come summer and the Zoroastrian community is buzzing with excitement, in anticipation of ghambar, a Parsi thanksgiving feast. Everyone is eager to know which residential compound is going to host the first event and whose arrangements are going to be better than the others. For most of you who don't know, if you see lots of Zoroastrians assembled together to share a meal and smell papeta ma gosht and dhansak chawal (traditional Parsi delcacies) being served, then it is safe to assume that you're at aghambar. Among sounds of heavy, melodious laughter, you'll hear an occasional "thoru aur nakho", a Parsi dialogue instructing the waiter to ...
Read Full Post