They won't let me see my kids. Failing at marriage is an excruciating affair, but not a punishable crime. So why do we witness so many families suffering endlessly when there are four guardian courts working in Lahore alone? Is it the workload, absence of supporting law or mere lack of implementation that keeps a child from meeting one of the parents? None of the people I meet understand why I cannot see my kids. Even a sick-minded killer, an abuser or an addict has a right to meet his children under supervision. The law governing custody issues does need amendments, but it's the ...
Read Full Post
It is that time of the year again when parents of three-year-olds queue up breathlessly outside the most coveted red building in Pakistan, to get their wards admitted into this 150-odd years old institution thus, ensuring a 'secure and bright future' for their beloved offspring. Some of these little ones have been going to preparatory classes along with their preschools, filling their lives with more alphabets and numbers than any three-year-old should be subjected to. Every parent who saunters into this school is confident that his or her child is 'the best' and if Karachi Grammar School (KGS) lets them fall through ...
Read Full Post
He really hated elbows on the table. It made him feel as angry as when they hid his cigarettes. But he had no choice in the matter. It was a conspiracy hatched by three women, against him, and not just any three ladies, but three headstrong, exceptionally sensitive and explosive women. So he let it go. But the matter of elbows on the table really got his goat. How difficult was it to just rest the forearms at an angle of 45 degrees with the wrists dangling gently over the cutlery? It wasn't hard. He had done it for 28 years ...
Read Full Post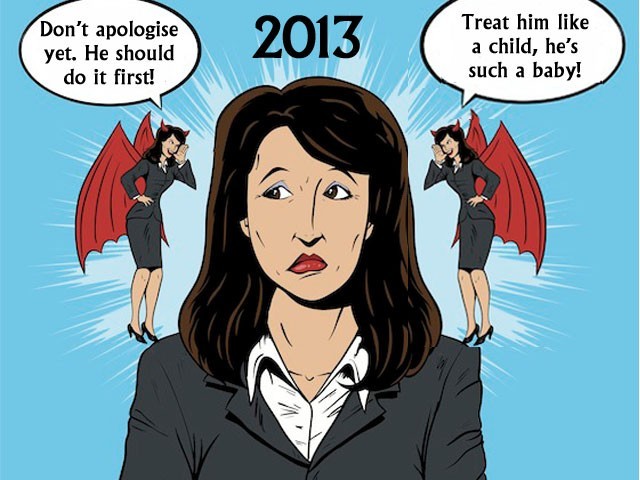 After having devised my list of housewife 'Dos' for 2014 (keep an eye out for it on ET), I realised that just as we devise what to do during the coming year, we should similarly devise what NOT to do as well. This year, in order to make sure I have my goals crystal clear for a sparkling 2014, I have not only devised '14 Dos for 2014' but also '13 'Don'ts' in remembrance of 2013'. Personally, I find that the best way to make and keep resolutions for a new year or in remembrance of a year past is ...
Read Full Post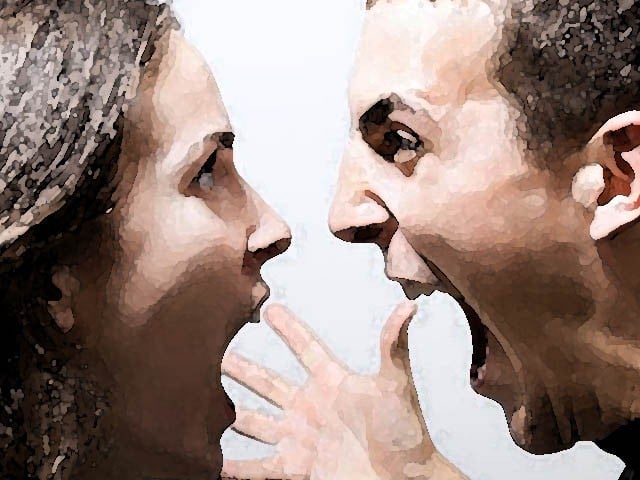 Imagine a wrestling match – the referees run around the ring, give signals to wrestlers, all the while being on the receiving end of a never-ending stream of abuse from both wrestlers. Now, imagine a child who lost the genetic lottery and ended up with parents who constantly quarrel. I would think that such a child would be subject to a similar amount of stress and anxiety to that experienced by WWE referees. Most couples have probably been through the experience of being in a heated negotiation when they suddenly looked around to find their child standing wide-eyed in a ...
Read Full Post
Love is want. Love is need. Love is impossibly imperfect. Love always pays the bills on time but forgets your anniversary. It gets you frozen yogurt on the way home but leaves it in the car. It refuses to change the baby's diaper but spends hours rocking the baby to sleep. It doesn't write you poems or give romantic speeches but when you're sad, it suddenly says that one right thing. It rarely thinks to buy you flowers but always thinks to plug your phone into the charger at night. Love tries. Love is forgiving. Love lets you get away with a lot. It ...
Read Full Post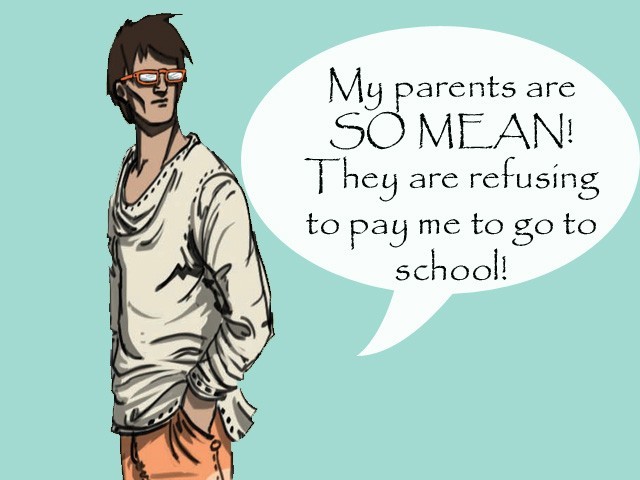 I told the man and his mad-about-fashion-wife that this thing was irrefutably not in my control. They refused to listen. I was earnestly doing the most I could. 'You've got to understand!' The husband exclaimed again, wagging his index finger at me. I am (or think I am) good at enduring callous words thrown at me by the husband, but certainly not the weapon owned by his wife; emotional blackmail. That sucks, gravely! It is not that I become sentimental and lose myself (that is so cool); it is just because she makes me go through all of this to torment me, obviously! It is so ...
Read Full Post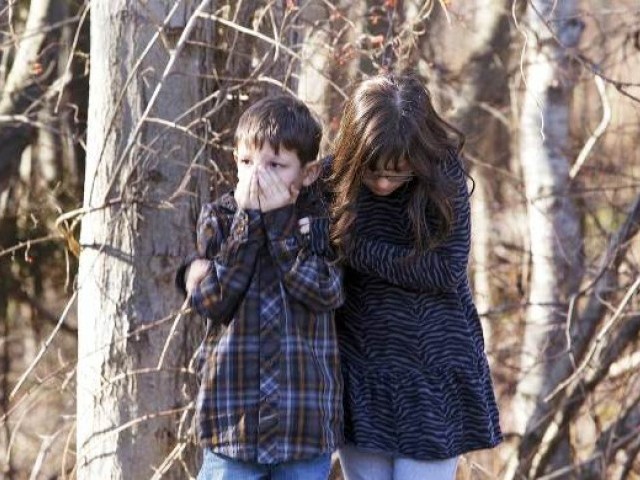 On the morning of December 14, twenty-year-old Adam Lanza shot his mother in the face at their house and then drove to the Connecticut elementary school where his mother worked as a kindergarten teacher. He had two semi-automatic handguns, a semi-automatic rifle and several rounds of ammunition with him. His indiscriminate open fire in his mother's classroom resulted in the second worst school shooting in United States history, surpassed by the Virginia Tech massacre that claimed 33 lives in 2007. Beside his own suicide and the murder of his mother, Lanza killed 20 children, mostly between five and 10-years-old, and ...
Read Full Post
Today: 14-year-old Sarah high-fives her best friends as the tenth grade final exam results are announced. Her grin could not have been wider when she hears her name being announced as the second place position holder. She could see flashbacks of the midnight alarms she had set all year round so that she could wake up to study and the gruelling extra sessions with her teachers. They remind her of the colossal amount of work she had put in to accomplish this feat. As she runs towards the stage, she feels like she's on top of the world. Sarah reaches home, her arms swinging ...
Read Full Post
A cousin of mine quite often argued with me about how incessant and unnecessary interference in a child's life can weaken the parent-child bond. According to her, in this day and age if parents unduly poke their nose in their children's lives, especially those who have just entered or are about to end their teens, and don't maintain a friendly relationship, their parent-child relationship may seriously suffer. The inclusion of electronic media in the lives of the modern society has opened up a huge world of awareness-for the young ones in particular. Now these young adults are well informed ...
Read Full Post