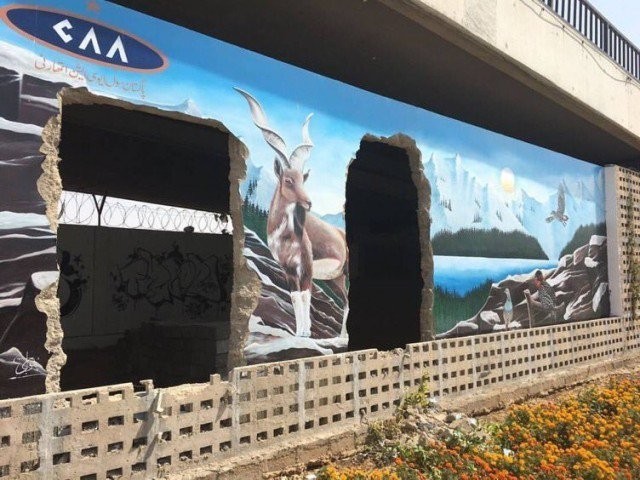 I was absolutely devastated to see what the Civil Aviation Authority (CAA) has done to Italian artist Maurizio Boscheri's beautiful markhor mural at the Karachi Airport. Pakistan is seen as a dangerous, brutal country, but lately, we've been working on softening our image through art and culture. We get excited when a Pakistani artist is chosen to show her work in New York or London or Tokyo. We want grants and fellowships to support Pakistani artists around the world. We want international attention for projects like the Lahore Biennale and the Pakistani Chowk renovation. We think that this humanises us ...
Read Full Post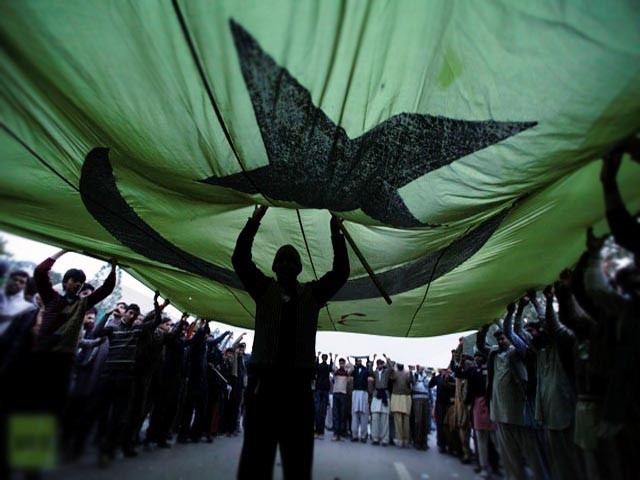 Pakistan, ever since its inception, but even more so after the rule of Hazrat General Ziaul Haq, has been under the axe of western propagandists and bigots. The precipitous progress that the country is displaying and the threat that this presents to the developed world has them grinding their teeth. Thus they target us rather unfairly and portray to their public an image of ours which cannot be far from truth. It is to undo their nefarious designs that I, perhaps for the very first time in history, yearn to exhibit a picture of Pakistan like it really is. To this effect, a list of ...
Read Full Post
Comedian Saad Haroon has been making people laugh for over 10 years now, and he now stands on the cusp of achieving something truly great. Saad is representing Pakistan in the finals of the inaugural 'Funniest Person in the World' competition and this weekend saw him perform in front of legendary comedians at Los Angeles' 'Laugh Factory' – a venue that has hosted top performers such as Richard Pryor, Chris Rock and Robin Williams. It was wonderful to see Saad don a sherwani for his semi-final performance and to entertain an American audience with quips about biryani and the hospitality of Asian parents. Ahead ...
Read Full Post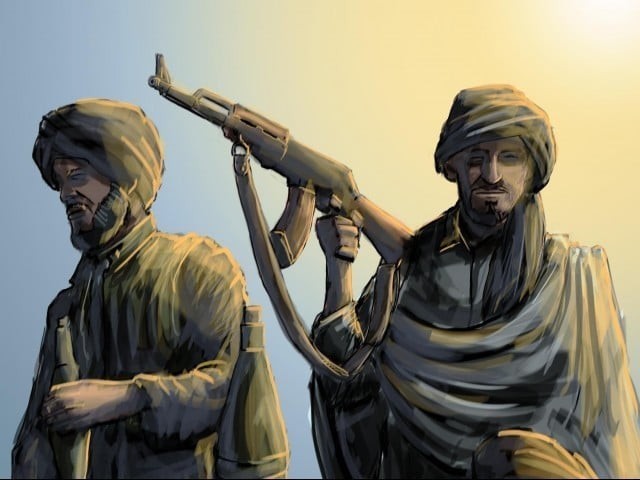 Hardly four months ago, I blogged about whether Tehreek-e-Taliban Pakistan (TTP) would be forming an allegiance with the Islamic State of Iraq and Syria (ISIS). My assumptions became a reality when Shahidullah Shahid, now a former TTP leader, proclaimed his allegiance along with five other TTP leaders to the ISIS.  At the time that I wrote the piece, I was tremendously lashed out by various people on social media, who probably just read the main heading of the article or simply commented after reading other comments without having their own perspective on the topic at hand. Apart from the numerous comments that my memory conveniently ...
Read Full Post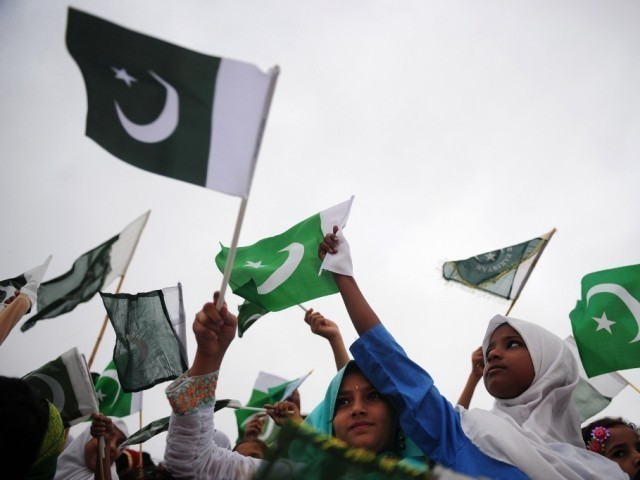 "Pakistan? Where are your burqas?" "We don't wear one", I gestured to my friends and myself. "Yeah, of course – not on holidays. But you know, the ones you're forced to wear in Pakistan." Laughing with disbelief, we shook our heads. "No, we don't. It's usually a personal choice." "But…" his voice trailed off. A pause, and then he threw more questions at us. I spent seven weeks this summer interning overseas. There I was asked these questions, surprisingly by an Indian, a fellow 'desi' living only a border apart. Here he was, asking eagerly about how it was to live in a rocky, gun-strewn desert. He was pretty ...
Read Full Post
Indian soap operas and dramas have been airing on Pakistani television for a long time now. Pakistani women especially, have been largely influenced by these drama serials and this can be seen in the way Hindi words have seeped into our language and Indian clothing has become part of our fashion. Women not only want to buy Tulsi's sari now, but to also, at times, address an unfortunate happening or a mishap as abshugan (Hindi for bad luck). The effects on our culture can be easily spotted. However, a few days back, I came across news that was thoroughly refreshing to hear; Pakistani dramas are ...
Read Full Post