Aah, Ramazan. Shaan-e-Ramazan. Ehtram-e-Ramazan. Naimat-e-Ramazan. Sounds nice, doesn't it? Hold your horses. Because in few minutes it will be, "Moti moti auntiyaan kidhar hain?"  (Where are all the fat aunties?) "Aam khaye ga aam?"  (Do you want to eat mango?) And my personal most favourite, "Who are you to question Jinnah?" Pakistani television shows during Ramazan are complete madness. And anyone who has had the displeasure of watching these shows would agree that each year they try to outdo their own madness and each year they succeed. From giving away children to planes, Aamir Liaquat is on some kind of unreal dare to prove that shock value generates money. Forget ethics or standards of ...
Read Full Post
Rasm-e-Duniya, starring Armeena Rana Khan, Samina Peerzada, Sami Khan and Bilal Abbas, has faced a lot of criticism from audiences for resorting to the familiar trope – the dukhiyaari damsel.  Let's break down the play. The protagonist is Haya (Armeena Khan) who is pressured into marrying Harib (Sami Khan) by her family. But the situation takes an ugly turn since Haya and Harib's elder brother, Farris (Bilal Abbas), were in love with each other. Mussarat (Samina Pirzada) is Farris and Harib's mother, and was incidentally in love with Haya's father, Tabrez. Since Mussarat was unable to marry Tabrez, she is extremely bitter and wants everyone around her to ...
Read Full Post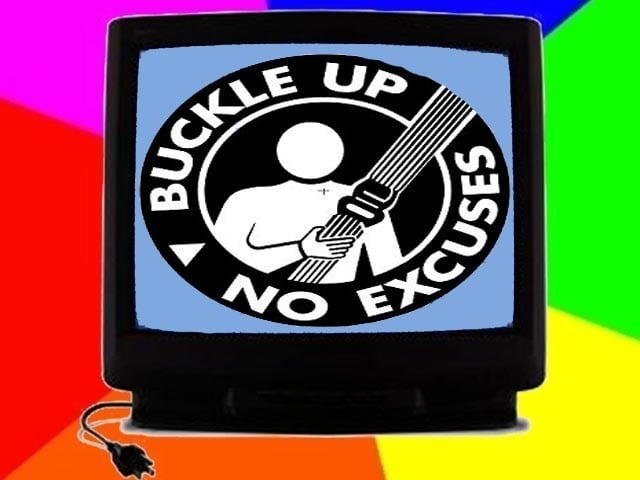 Pakistan's television industry has seen from amazing times – when classics such as Dhoop Kinarey charmed viewers all around the country as well as across the border – to the not-so-amazing times, when aunties gathered around television screens for nothing better than 'saas-bahu' soaps. Fortunately, the growth in television productions has recently been phenomenal, with dozens of serials airing on the ever growing number of television channels in the country. As the entertainment industry expands, its impact on society surpasses the mere purpose of entertaining. It begins to highlight social issues and influences thinking and behaviour among the population. A ton of storytelling on Pakistani ...
Read Full Post
Jutt and Bond was where most of us first saw Fawad Afzal Khan. He was a skinny, lanky, clean shaven guy with bangs. Soon after, we were surprised to see him as the lead singer of Entity Paradigm (EP), a Pakistani nu metal band, with his husky, soulful voice and that pained musician look. That was when we, the female population of Pakistan, said to one another, "Hey, this guy's not bad looking." But little did we know that he would soon be making waves and creating magic on TV and the big screen. By frequently featuring in commercials, a few songs and TV serials ...
Read Full Post
Indian soap operas and dramas have been airing on Pakistani television for a long time now. Pakistani women especially, have been largely influenced by these drama serials and this can be seen in the way Hindi words have seeped into our language and Indian clothing has become part of our fashion. Women not only want to buy Tulsi's sari now, but to also, at times, address an unfortunate happening or a mishap as abshugan (Hindi for bad luck). The effects on our culture can be easily spotted. However, a few days back, I came across news that was thoroughly refreshing to hear; Pakistani dramas are ...
Read Full Post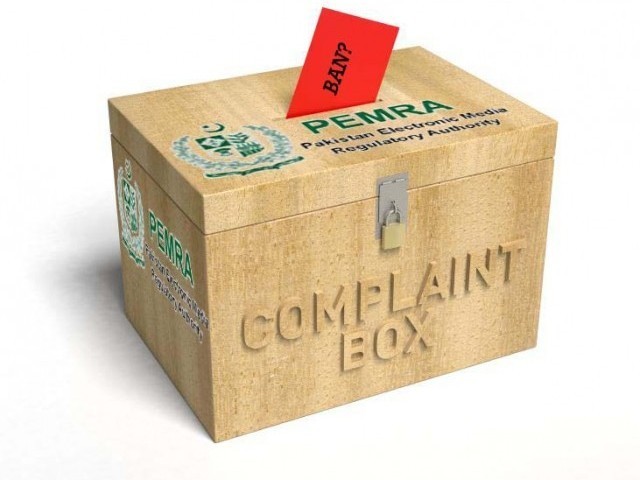 Following the uproar caused by the controversial episode of Abb Tak's show, Khufia, where the host, Uzma Tahir, forced entry into the home of a transvestite couple and tried to film their life, many viewers decided to display their outrage over various platforms: some expressed their anger over social media with the help of Facebook and Twitter; others wrote blogs that were published online on The Express Tribune's blog page. However, there were some that took a different route: many viewers decided to directly appeal to the Pakistan Electronic Media Regulatory Authority (PEMRA). If one visits the official website of Pemra, there is a ...
Read Full Post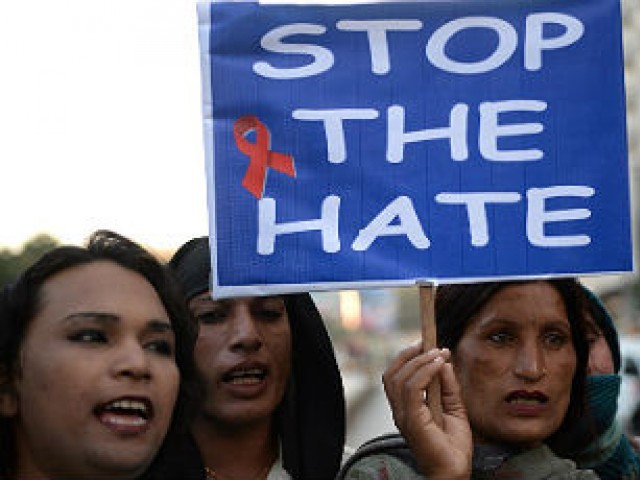 Aab Tak, a Pakistani television station started its transmission earlier this year with a strong statement, 'Ladies, Gentlemen and She-males' It did not take long for the station to air a sensational TV show Khufia where the hostess, Uzma Tahir, ignored people's right to independence and a free life as she bullied them with a television camera. Chasing people frantically on the streets of Karachi, she and her team put hands on people, manhandled them and then barged into their homes with a camera crew to ask the victims of her camera bullying, "Are you gay or transgender?" The saddest part of the show occurred ...
Read Full Post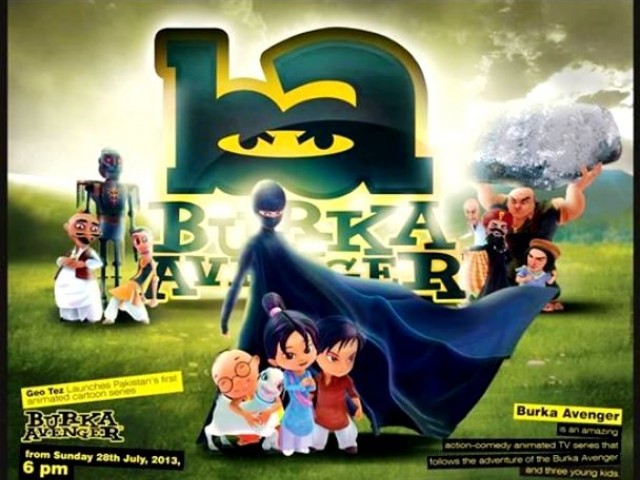 If you live under a rock and are still unaware of the phenomenon that is the "Burka Avenger", please check it out. The cartoon series is the story of a teacher, Jiya, who dons a stylised burka costume, becoming a super-heroine. Using her martial arts skills, the Burka Avenger fights evil, mainly to defend her students and the school she teaches at, from patriarchal goons who want to shut the school down. Not only was I impressed by the message of education for boys and girls, what pleasantly surprised me was that her choice of super-heroine costume – a black burka ...
Read Full Post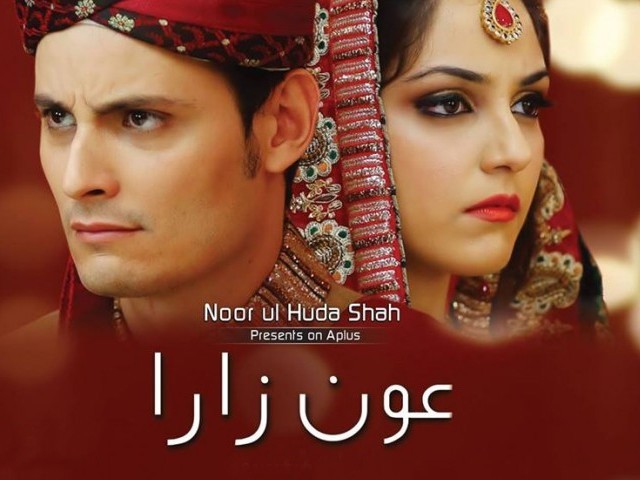 Aun Zara is a fresh, new comedy from the same team that made Aik Nayee Cinderella earlier this year. Based on Faiza Iftikhar's novel Hissar e Mohabbat and directed by Haissem Hussain, the story revolves around two spoilt, only children who are desperately trying to escape their controlling families. Aun is tired of his family's obsessive attention towards his personal life. Exhausted by their constant interference he complains bitterly to his friend Manzar: "Yeh ghar nahin, ICU ward hai!" (This is not a house it's an ICU Ward!) Zara too wants an escape – anywhere or anything but the Navy career her military ...
Read Full Post