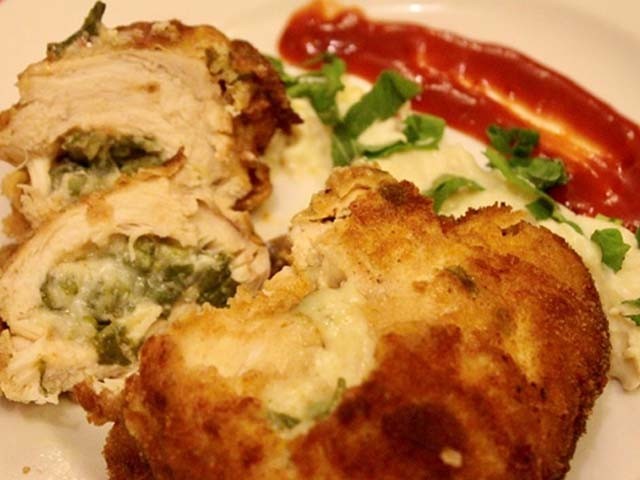 Chicken is always a popular and easy dish to prepare, especially given the fact that it comes in many variations, ranging from desi to non-desi. It is safe to say that for many people a week without chicken is not a satisfactory week at all. But because chicken is so easy to prepare, it gets a bit boring at times. So keeping in line with my 2019 resolution of trying out new things, I decided to prepare a non-desi variation, one that is both easy to prepare and impressive to serve: spinach stuffed chicken. Spinach is a superfood as it is loaded with ...
Read Full Post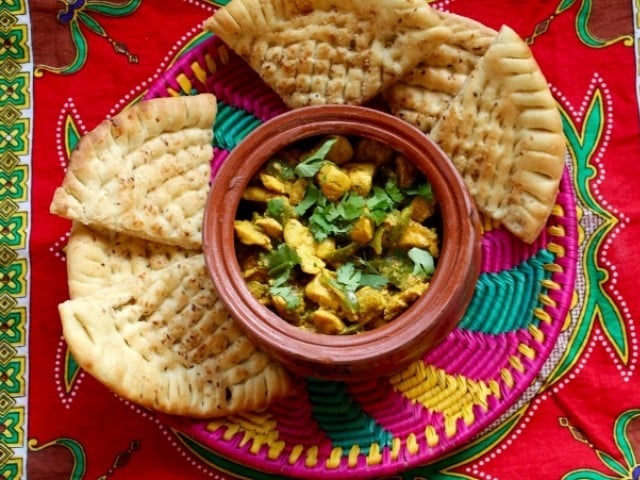 This one is for all the working women (and men) out there! Have you ever come home too tired to cook? Or have you ever struggled your way through some very low emotional time? Recently, I have started expanding my arsenal of relatively quick dinners that can be cooked in a jiffy. Chicken is one of the easiest ingredients to work with. There are so many ways one can use it to satisfy the taste buds. Chicken handi has its roots deeply engrossed in tradition. Although this isn't a traditional handi recipe – it is more of a desi-retro version – I ...
Read Full Post
Chapli Kebabs, also known as Peshawari kebabs, belong to the local cuisine of Khyber-Pakhtunkhwa (K-P). 'Chapli' is a Pashto word, which means flat – at least according to the six sources I got from Google – so the word "flat" gives you a hint of how these kebabs are made. The circular shape changes slightly when the outer crust forms upon frying, locking the juices inside, resulting in succulent beef patties. Chapli kebabs are fried on high flame at first, flipped after a minute to cook the other side, locking the juice in. Then they are fried until fully cooked ...
Read Full Post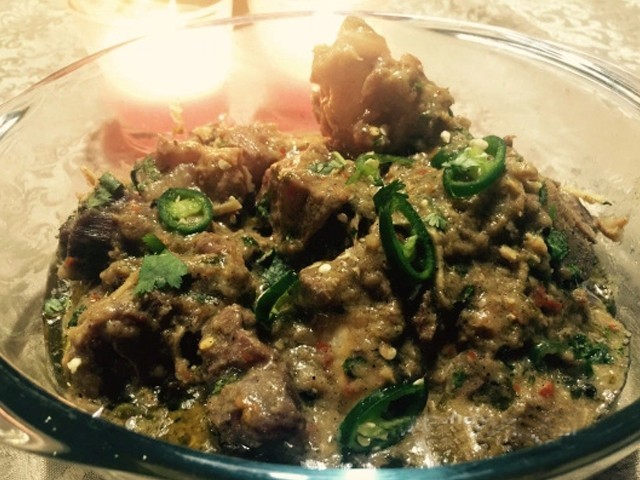 Namakeen gosht karahi is a Pakistani dish, most famous in the northern areas of the country. Although it is a favourite in pretty much all provinces, it is savoured in the north because not many people from the north eat spicy food, hence the salt. Preparing this dish is always a pleasure for me, especially since it's considered a treat at home and makes everyone at the dinner table super happy. It may look daunting to make, but follow this recipe and the aroma of the meat, mixed with the spices, will have you making it again and again.  Ingredients: Goat ...
Read Full Post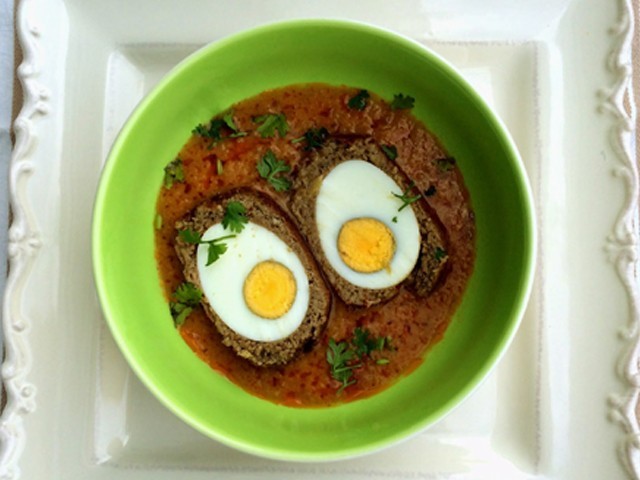 Ramazan is finally over! And here we are celebrating Eidul Fitr in the Far East on Monday. Fasting during the peak summer is a real test of one's faith and endurance. My inquisitive non-Muslim friends often ask me how we, Muslims, survive the long testing hours of fasting without food and water in soaring temperatures. I am not sure they believe me when I tell them that it's a mix of practice and unconditional faith that makes us get through the tough days of fasting and sleep deprivation. It's that time of the year when we feast (read: over eat). Eid menus ...
Read Full Post