In a world where there are numerous issues to be addressed, we get carried away by unnecessary matters a little too often. This is evident through the recent case of Sarfraz Ahmed's off-the-record comments on the absence of Urdu reporters in a post-match press conference. Ahmed made these comments after Pakistan defeated Sri Lanka in a nail-biting match due to heroic efforts by the captain himself. Even in his wildest dreams, Ahmed could not have imagined being mocked over something so insignificant, let alone becoming a trolling trend on social media. Most of our Pakistani cricketers do not have a strong grip on the English language and being able to speak in ...
Read Full Post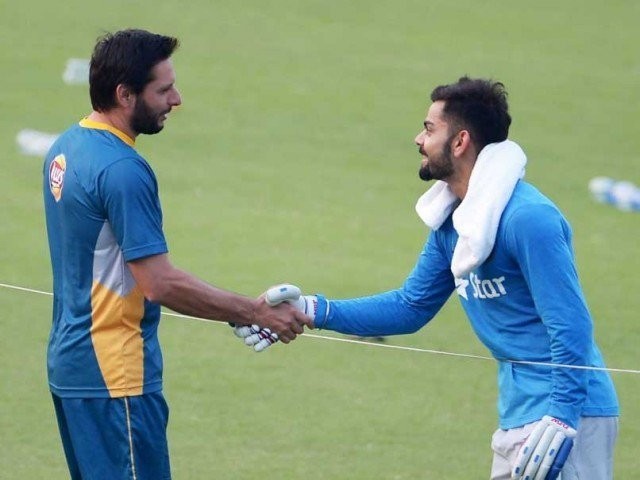 The thing about sports is that it is always at the mercy of politics. However, individuals always find a way out. It is hard to believe but Indian and Pakistani cricketers don't really get involved in slanging matches off the field, although between players from India and Australia, it is a possibility these days. So when we hear that Virat Kohli and the Indian cricket team gifted Shahid Afridi a jersey as a farewell gift on his retirement, it was a gesture that even the tough-to-please Twitterati applauded. "To Shahid Bhai best wishes, always a pleasure playing against you," wrote the Indian ...
Read Full Post
"So close yet so far." This phrase accurately portrays the Quetta Gladiators' campaign in the inaugural edition of the Pakistan Super League (PSL). Even though they were not able to cross the final hurdle last year, this time, however, it's possible for them to lift the title. With the second season just around the corner, the Quetta-based franchise is probably hoping that the team can replicate it's heroics from the first edition but for that to happen, some of their key players would really have to raise their game. Ahmed Shehzad The talented right-handed opening batsman has fallen out of favour with the selectors on ...
Read Full Post
Exceeding all expectations and silencing its critics, the inaugural edition of the Pakistan Super League (PSL) turned out to be overwhelmingly successful. PSL officially announced Pakistan's acceptance to commercialise the game that was pioneered by India. While PSL presents tremendous untapped potential in terms of the domestic structural revamp, player development, and economic perks eventually, it presents the general public with a platform to look up to and creates a distinct identity in which they can fully invest their emotions. People from Pakistan have been following foreign leagues for a long time, where Pakistani players were contracted, but with the introduction of PSL, Pakistanis finally have a ...
Read Full Post
It ended in a way that it should not have; with logistical problems and the unpredictable weather having the final say. But even during these anticlimactic moments, the impact of the series will not be forgotten anytime soon. After a dry spell of six years, international cricket had returned to the green land. Normally, a series between the ninth and 10th ranked sides in the world would not generate much interest amongst cricket lovers and fans, but this was no ordinary series. This series allowed our Pakistani players to play in their home ground and in front of their people, who were longing to see their heroes ...
Read Full Post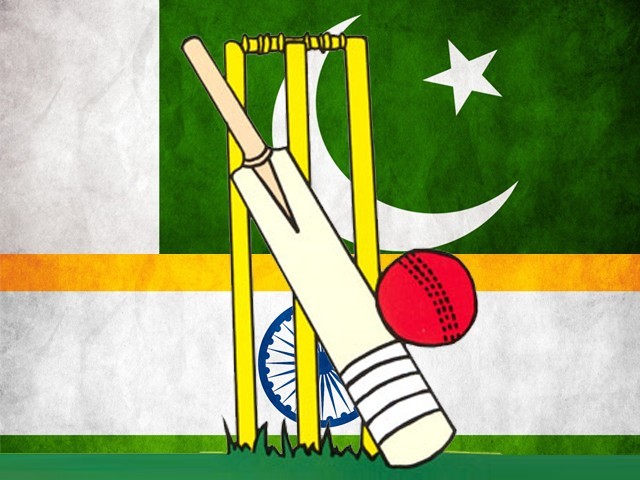 Let's face it; Indo-Pak cricket plays as strong a part in conflict resolution between the two countries as any other diplomatic solution. The game has been used to strength bilateral ties for decades. And therefore, the recent announcement made by Pakistan Cricket Board's chief, Shahryar Khan, about the resumption of the Indo-Pak cricket series, to be held in United Arab Emirates (UAE) in December later this year, is nothing less than a breath of fresh air for the two countries' foreign-policy makers. This LOC (love of cricket) – unlike its border counter-part – often brings both these nations together, no ...
Read Full Post
Despite lack of infrastructure, no comprehensive grassroots program and a mediocre league, Pakistani football does have one major gain – foreign-based players. Throughout the globe, national teams opt to pick the best players no matter where in the world they are playing. In Asia alone, you can see glaring examples with world cup candidate Iran recruiting players such as Ashkan Dejagah (Fulham) and Daniel Davari (Grasshopper) from Germany to bolster their ranks. Similarly, Lebanon has done the same with a host of European-born Lebanese players opting to play for The Cedars on an international platform. As a result, Lebanon has reached the last round of the 2014 ...
Read Full Post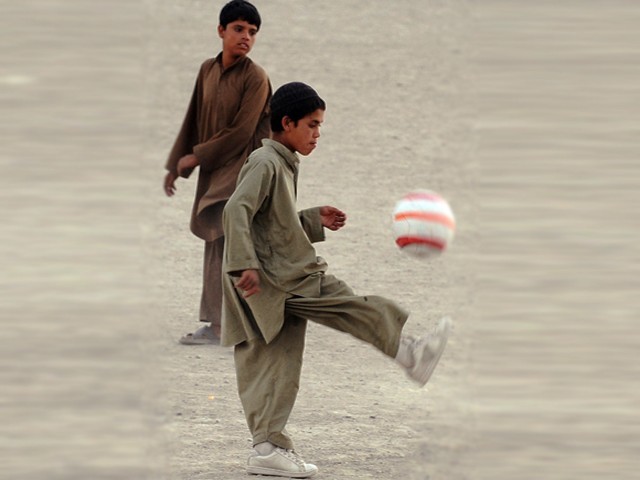 Football all over the world is played and enjoyed by both the working and middle classes, while the upper class owns the football clubs and enterprises. Having worked with football and Pakistani football especially, the stories we come across affecting our local footballers are not too different from these superstars of world football. Most Pakistani football players belong to the lower working class and make huge sacrifices to train and progress through the system. Players like Messi, Ronaldo, Ronaldinho, Ramires, Essien and many more have come from humble backgrounds, where their families struggled to make ends meet and football offered a route out of ...
Read Full Post