Jawani Phir Nahi Ani was a massive hit at the box office and became the highest grossing movie in Pakistan's history. An adventure-comedy directed by Nadeem Baig, the movie starred Humayun Saeed, Hamza Ali Abbasi, Ahmad Ali Butt, Vasay Chaudhry, Sohai Ali Abro, Mehwish Hayat, Javed Sheikh and Ayesha Khan. Due to the massive success of the movie, a sequel was in the making for which the trailer was recently released. Reprising their roles are Saeed, Butt and Chaudhry. Also part of the cast are Mawra Hocane, Kubra Khan and Fahad Mustafa. Other cast members include Sarwat Gillani, Sohail Ahmed and ...
Read Full Post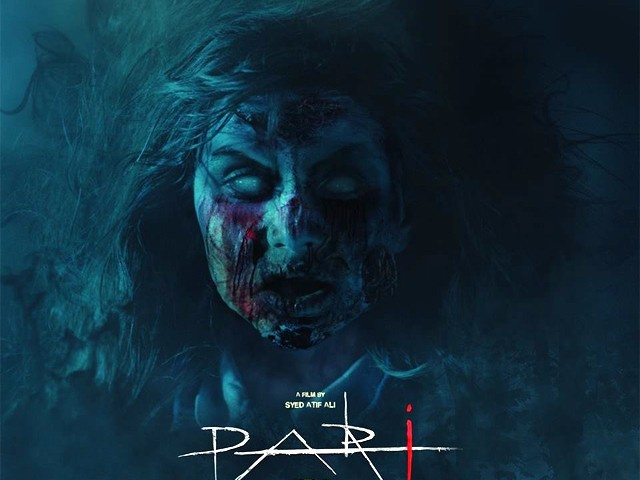 Horror is a convoluted category of filmmaking that is really challenging to master. It needs an engrossing screenplay, fine directorial work, hypnotising camera work and so on. The characters that can seize the spectator's mind even after leaving the cinema hall, such rudiments deserve to be reminisced and appreciated by movie buffs. The absence of any of these elements can result in the worst film, and Pari is one such example. Syed Atif Ali's directorial venture Pari tells the story of a family of three, comprising of husband Shahram (Junaid Akhtar), wife Mehwish (Azekah Daniel) and their daughter Pari (Khushi ...
Read Full Post
This month, a lot of Pakistani potential blockbusters have released their trailers one after the other. First it was Shoaib Mansoor's Verna, then Shaan Shahid's Arth 2, and now the colourful trailer of Rangreza has struck our eyes. Rangreza's trailer makes a person think twice considering the storyline it possesses. The trailer seems to have two distinct personalities that make this movie seem interesting. The first half gives off a vibe of a romantic-comedy based on sweet melodies, followed by a tragedy and a happily ever after. However, the second half of the trailer makes one sit up straight when it starts addressing a ...
Read Full Post
I always feel that a trailer cannot be an evaluator for how a movie will turn out, like the saying goes, "do not judge a book by its cover". That is precisely what a trailer is, a cover of an upcoming movie. Mahesh Bhatt's Arth is the first Hindi film to be remade in Pakistan. Arth 2, a modern day retelling of the original story, has a romantic storyline. With Shaan Shahid playing the lead role, this is one movie you don't want to miss out on. Setting the original 1987 Arth aside for a moment, the new version looks fast-paced, glamourous and gripping enough to give it a view. ...
Read Full Post
After hits like Khuda Ke Liye and Bol revived Pakistani cinema, Shoaib Mansoor is all set to return with another potential box office hit, Verna. Directed by Mansoor and produced by Showman Productions, the trailer has already amassed more than a million views on YouTube since its release. #Verna Trailer – 1 Million Views on YouTube!!! A film by Shoaib MansoorReleasing on 17.11.17#HUMFilms #Shoman #MahiraKhan pic.twitter.com/I9UAEIpFz4 — Verna The Movie (@VernaTheMovie) October 19, 2017 Not only have Mansoor's previous films been considered monumental for Pakistani cinema, he is also the brains behind classic drama serials in Pakistan like Alpha, Bravo, Charlie, Fifty Fifty and Ankahi. It is thus unsurprising that news of ...
Read Full Post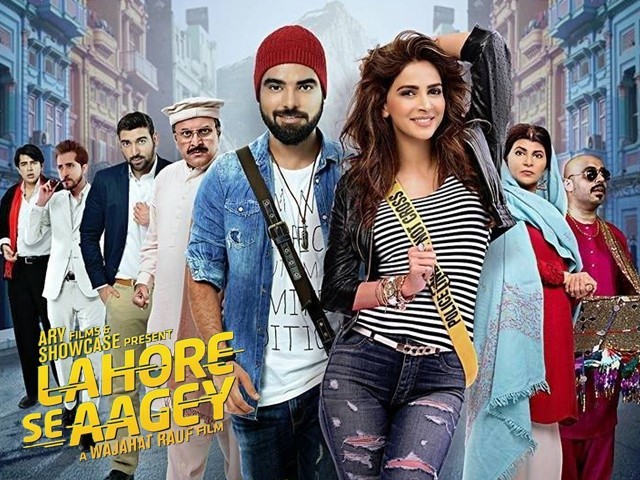 Subtle comedy has never been Pakistani cinema's forte; there are only a handful of writers who have successfully managed to pull off the art of subtle slapstick. Last year's release of Karachi Se Lahore received mixed response from the audience. Some couldn't stop laughing and loved it, while some thought it was needlessly dragged with dry humour. Whatever the response, most thought it was one of a kind; a Pakistani rom-com featuring a road trip through Pakistan – definitely not something the local audience has ever seen before. Director Wajahat Rauf was content with the response he got and hence decided to make a sequel, ...
Read Full Post
There has to be something about a movie where a Pakistani audience sits silently in cinemas, where mobile texting and chatting during a movie is the norm otherwise, and watch two lead characters dominate the story in a single location for 83 minutes. Billed as Pakistan's first 'Film Noir', Tamanna is definitely in a league of its own in the context of Pakistani cinema. Prominent film critic Taran Adarsh raised an important point upon release of the film Barfi!, "You don't formulate movies (like Barfi!) targeting its box-office potential or its commercial prospects. You create such films for its passion of cinema." This statement applies to Tamanna as ...
Read Full Post
I am not a TV buff, and only switch on the idiot box to watch news channels and occasionally cricket matches, even though there are as many as 906 channels available on my cable connection. But at the same time there are millions of Indians like my mother who spend most of their spare time switching from one channel to another, watching daily soap operas – Ekta Kapoor's Saas-Bahu type serials being the most watched.  906 channels, that's quite a number, isn't it? Now I would like you to guess the number of Pakistani channels in them – 20, 15, 10, 5, anyone? The correct ...
Read Full Post
Yesterday, I watched the much-awaited film, Chambaili – the first in a long list of Pakistani feature films under production and probably the most hyped movie since Bol that was released two years ago. It is a shame that Pakistanis have to wait for such a long period of time between the production and release of films; that said, the movie is worth the wait. It is far superior to the films produced by our bigger and greater neighbour. Disclaimer- spoiler alert! Chambaili is like no other film. The movie revolves around the political structure of a country – it draws an underlying comparison ...
Read Full Post