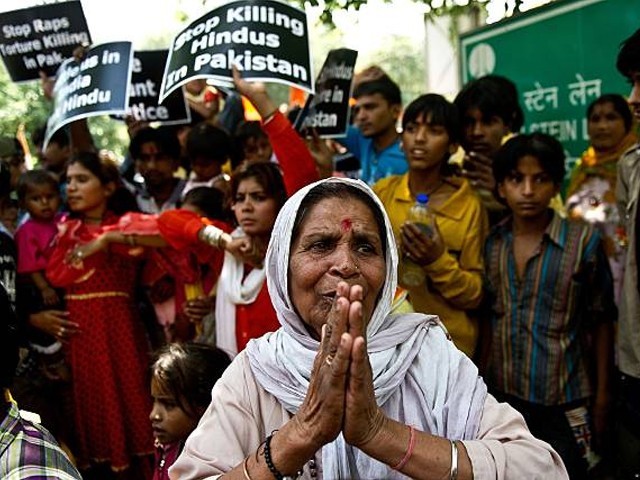 A few days ago, I watched a video clip of a Hindu MNA from PTI, Lal Chand Malhi, in which he gave a fiery speech, pointing towards the discriminatory, and in fact, derogatory attitude of the Pakistani society towards the Hindu community. He objected to the way in which the Hindu style of worship is mocked. Malhi also lamented about the conflation of Pakistani Hindus with the Indian state by saying, "inko gali deni hoti hai India ko, galian de dete hain Hindu ko." (They want to abuse India, instead they abuse Hindus). He claimed that Hindus are equal citizens of Pakistan, and complained that ...
Read Full Post
According to the Pakistan Bureau of Statistics, Hindus constitute around 1.6% of Pakistan's population. During the time of independence, there was a sizeable Hindu population in the areas that eventually became a part of Pakistan, but a majority of Hindus opted for India. However, thousands of Hindus were still living in the eastern wing of the country, but after the dismemberment of East Pakistan, Sindh became the largest province to house Hindus; it constitutes 6.51% of Sindh's total population. But over the years, numerous Hindu families have migrated from Sindh to India which is the natural destination for Pakistani Hindus as they share ...
Read Full Post
There are certain positive developments in Pakistan that I wished to extend my solidarity with as a liberal from across the Indo-Pak border. But as I set out to write this piece, we had the news of the arrest of an Indian on espionage charges in Balochistan, fanning hatred in both Pakistan and India. Apart from this, we had some sad news coming in at the global level from Brussels,  Ivory Coast, and the blasts in Lahore on Easter. However, negativity has to be fought with positivity. We, the liberals, have to move forward with our actions to defeat the agenda of those coming in our way rather ...
Read Full Post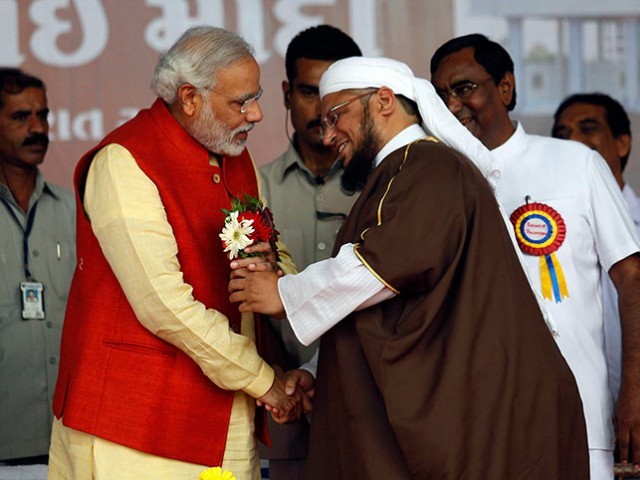 I had written in an article on this very forum some time back that many Indians and Pakistanis validate their deep-rooted nationalist prejudices by exaggerating the problems of the religious minorities on the other side of the border. As an Indian, I have written articles informing my fellow countrymen that Pakistan has had a Christian Chief Justice, Justice Cornelius, and he remains one of their most respected judges till date, and the tiny Zoroastrian community in Pakistan, like its Indian counterpart, has produced many remarkable personalities, including prominent judges. These include Justice Dorab Patel, who has also served as chief justice, and Justice Rustam S Sidhwa who ...
Read Full Post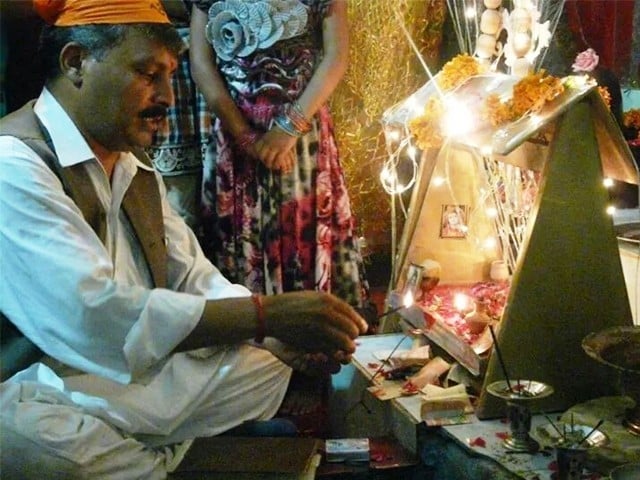 This year I had the opportunity to participate in the Janmashtami festival, the Hindu festival in which they celebrate the birth Hindu god Lord Krishna, the eighth avatar of Hindu god, Vishnu. The festival is celebrated on the eight day of the Krishna Paksha (dark fortnight) in the month August or September. As I entered the Gracy Lines area in Rawalpindi, I asked for directions to the Balaknash Temple, an 82-year-old temple that will be demolished soon along with 53 quarter houses. It is surrounded by FWO flats. As a guard at the check point told me where to go, he asked inquisitively ...
Read Full Post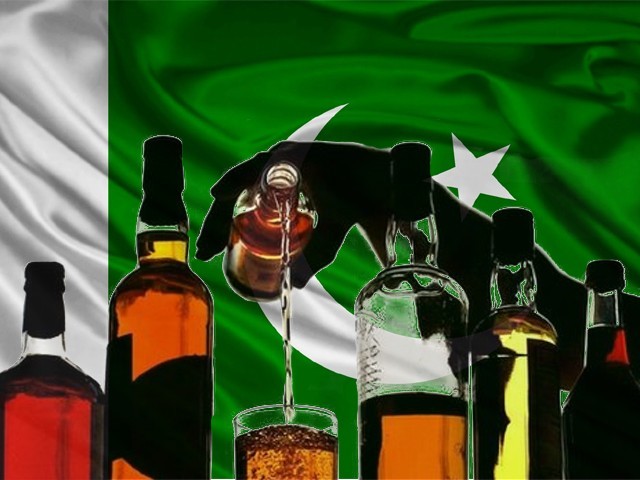 As the nation slides down the slippery slope of prohibition, progressives entrench their nails into its icy surface, resisting the imposition of Islamic dicta on the state's non-Muslim subjects. The National Assembly Standing Committee on Law, Justice and Human Rights stated its opposition to the proposal to impose a complete nationwide ban on alcoholic beverages, revoking the exemption provided to non-Muslims in Pakistan. It is a restriction Pakistan's ultra-right political parties have long pushed for. JUI-F MNA, Maulana Shirani, has been particularly vocal in this regard. The proposition implies a constitutional amendment, which has faced a welcome amount of resistance from the ...
Read Full Post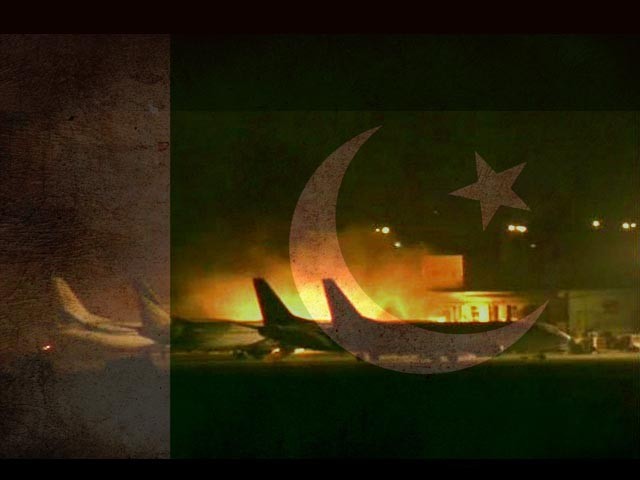 Today, on June 10, 2014, Pakistan has officially become the biggest joke in the world. This is the second attack to have taken place, one at and one near the largest airports in the country. It came after an emotional morning in which the world was informed that bodies of seven people, remnants of the first attack, who were stuck inside the cold storage area, were retrieved. This, of course, only happened when the media boxed the eardrums of every politician it could reach. Before that… well before that we were asleep. We did wake up though. For a few ...
Read Full Post
This piece has been written with reference to senior Indian journalist Mr Kuldip Nayar's article 'Communal Politics and India's election' in this newspaper. As a humanist, I genuinely wish Pakistan the very best in the context of development and I have cited some pieces by liberal Pakistani intellectuals and made some statements about Pakistan in this article only in the spirit of constructive criticism. While I deeply respect Mr Nayar and share his commitment to India's pluralistic ethos, and I have written a book aimed at addressing and dispelling anti-Muslim prejudices in the Indian context, and have written articles critical of Narendra Modi and the BJP, I ...
Read Full Post
This Diwali, Karachi showed the world how to celebrate.  Here are some of the gorgeous people and moments photographers Khaula and Rahat came across. She lit that five times till she was sure I got the shot!Photo: Khaula Jamil 'I ring this bell indicating the invocation of divinity, So that virtuous and noble forces enter (my home and heart); and the demonic and evil forces from within and without, depart.'Photo: Rahat Rafiq A man silently seeks a moment of peace away from the maddening crowd.Photo: Khaula Jamil Dil ...
Read Full Post
With election season in full swing, political parties have set their stages for the May 11 battle. The media lens has shifted its focus from 'who has been qualified or disqualified for being saadiq and ameen', on the pretext of Article 62 and 63 of the Constitution, 'to the coverage of corner meetings and campaigning of different political parties'. Unfortunately, none of the parties have anything attractive enough in their manifestos to appeal to the non-Muslim voters. All the parties have been singing the same mantra of equal rights, equal representation and equal treatment as shown by all our news channels. It baffles my ...
Read Full Post