When I first invited Karachi-based truck art group 'Phool Patti' to my small, New England town, my intentions were clear: to introduce my community to a softer side of Pakistan, which was still unfamiliar to many. However, the ensuing art project also became a liaison between overseas Pakistanis and their native home. Back in early 2017, through an introductory meet up arranged by the US Consulate General Karachi, I met the Phool Patti artists during a visit to Pakistan. I learnt that although Phool Patti is primarily a commercial truck art business, they are also dedicated cultural diplomats of that sort. They ...
Read Full Post
The entire world is familiar with the rather infamous 'Kiki challenge' by now. It is yet another one of those social media influenced fads, readily embraced by the younger generation, along with celebrities of course, and involves dancing on the song In My Feelings by Drake. However, one particular challenge landed both a vlogger and the Pakistan International Airlines (PIA) in trouble, and left Pakistanis wondering – why? Eva zu Beck is a Polish tourist and vlogger currently on a world tour, who recently filmed herself doing the Kiki challenge in collaboration with PIA; the latter being eager to promote ...
Read Full Post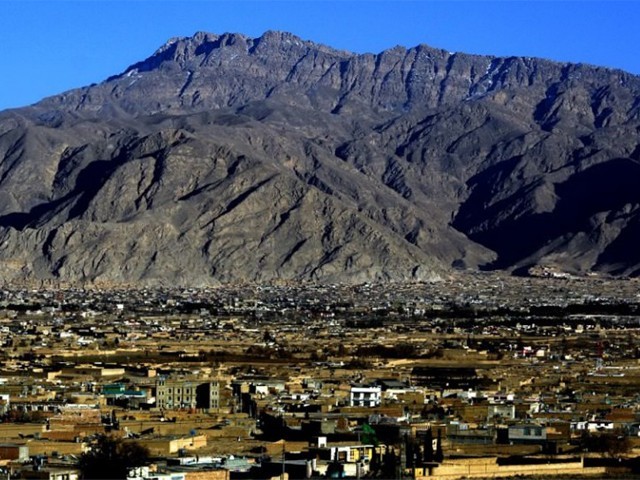 The city of Quetta has been in turmoil for years, and with that comes many misconceptions about the capital of Pakistan's largest province, Balochistan. One such mistaken belief is that while visiting Quetta one must dress in the local attire and avoid any western clothing, such as jeans, so as to not stand out as a non-resident. For someone who has heard these remarks repeatedly, I was extremely curious, to say the least, ahead of my visit to Quetta for the first time, even more so because it is believed that the people of Balochistan do not like the people ...
Read Full Post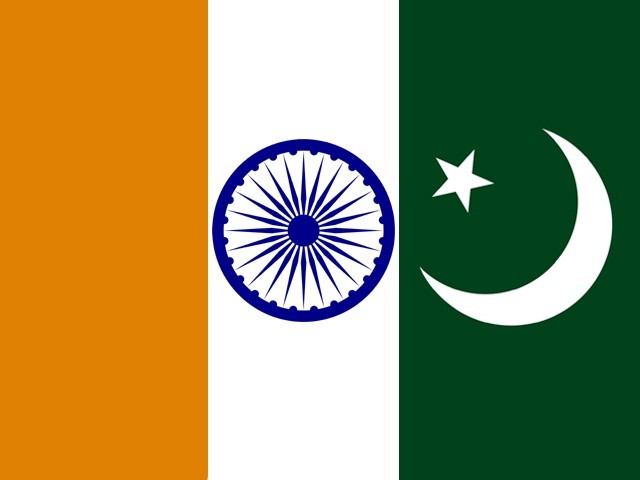 I've long protested the Indian state's stern actions against Kashmiri activists and other citizens for hoisting the Pakistani flag or singing the Pakistani anthem. Then something happened in Okara, Pakistan, that left me feeling oddly hypocritical, badly disarmed, and somewhat embarrassed. A few days ago, a 22-year-old Pakistani tailor raised an Indian flag over the roof of his house in a small Punjabi village. Umar Daraz, a cricket enthusiast, sewed the tricolour banner in his own little shop, ostensibly as a symbol of admiration for the Indian cricket team – particularly, Virat Kohli. His patriotic neighbours were displeased. Umar refused to remove ...
Read Full Post
In other news, Katie Hopkins of Britain has been accused of racism. Again. In addition to making jokes with regards to the Ebola crisis, degrading anti-Ebola volunteers, calling Palestinians "filthy rodents burrowing beneath Israel", calling for the "bombing campaign" against Palestine to restart, fat-shaming, and labelling obese people unfit for employment, Ms Hopkins has once again landed right where everyone on this planet would have expected her to: in filth. Palestinians busy knifing Israelis. 2 state solution my arse. Filthy rodents burrowing beneath Israel. Time to restart the bombing campaign — Katie Hopkins (@KTHopkins) November 10, 2014 "I was fat so I got bullied ...
Read Full Post
On March 23rd, a Kashmiri woman publicly displayed a Pakistani flag and sang our national anthem in Srinagar. Judging from the swift and furious response by the authorities, she may well have been brandishing a swastika. I do not believe I would be able to mount a perfect defence, especially to Indian readers, of Asiya Andrabi – a somewhat intimidating niqabi separatist leader commonly photographed with a ceremonial dagger in hand. And that's fine because who Andrabi is and what she personally stands for is irrelevant to this case. Why Arrest? Gun them down "@TimesNow: "Yes, I hoisted Pak flag & sung Pak anthem," ...
Read Full Post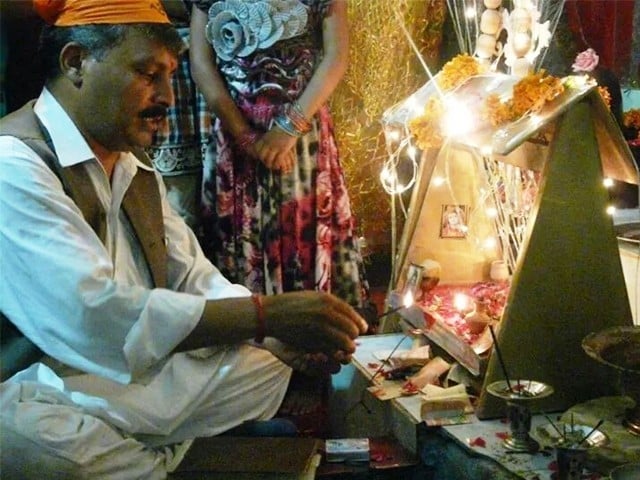 This year I had the opportunity to participate in the Janmashtami festival, the Hindu festival in which they celebrate the birth Hindu god Lord Krishna, the eighth avatar of Hindu god, Vishnu. The festival is celebrated on the eight day of the Krishna Paksha (dark fortnight) in the month August or September. As I entered the Gracy Lines area in Rawalpindi, I asked for directions to the Balaknash Temple, an 82-year-old temple that will be demolished soon along with 53 quarter houses. It is surrounded by FWO flats. As a guard at the check point told me where to go, he asked inquisitively ...
Read Full Post
Distances don't matter if there is true love involved, I strongly believe in this. I may not live in Pakistan anymore but that doesn't mean I don't love it or have forgotten my country. I have been wanting to write about my country for a while now. At first, I was confused about what to write on. I wasn't sure if it should be a motivational piece quoting oft-mentioned things about Pakistan, or a letter to Pakistanis discussing their woes or a bunch of stories of people who had left India for Pakistan. What makes the perfect write-up for Pakistan? After ...
Read Full Post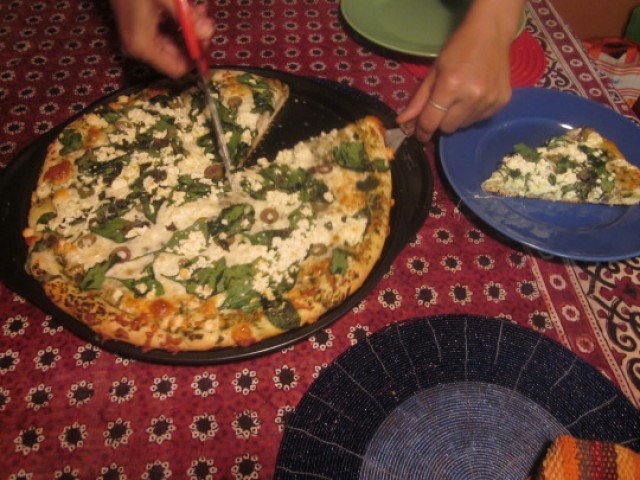 Pizza is Italian and everyone knows it. However, as remarked by a cousin from Italy, what Pizza Hut and other pizza places make are delicious food – not pizzas. A typical Italian pizza has an extremely thin crust and a crispy base. Interestingly, when you ask some friends who bake pizzas at home, they share stories of how they add many ingredients into the base including eggs, powdered milk, baking powder, baking soda and butter. Yet, many of them fail to deliver the necessary sponge or the crisp in the base you find in parlour-bought pizzas. However, the recipe that a cousin shared from ...
Read Full Post