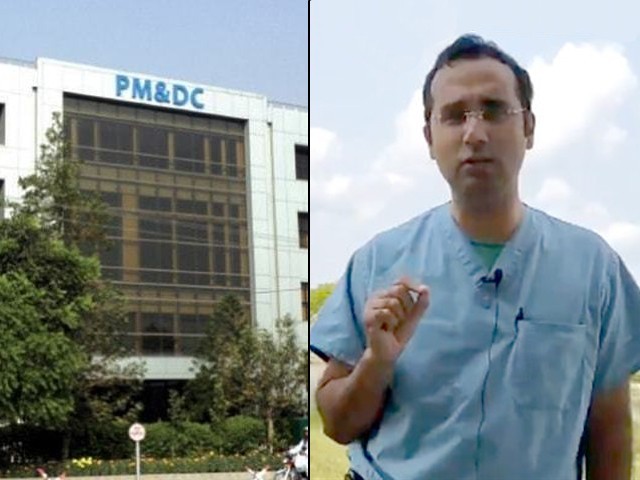 Every year, between 1,000 and 1,500 Pakistani physicians leave the country to pursue their advanced medical training. As a result, there are currently thousands of Pakistani physicians working in the US, UK, Australia and the Middle East.   According to the 2016 Federation of State Medical Boards (FSMB) census, there are more than 12,000 active-licensed Pakistani physicians working in the US alone, while similar estimates for the UK, ranging around 2,300. To continue their academic pursuits, these physicians are required to attain temporary, and eventually permanent, registration with the Pakistan Medical and Dental Council (PMDC). One would expect the process of obtaining ...
Read Full Post
"You sow in tears before you reap joy."  The statement by Ralph Ransom, author of the book 'Steps on the Stairway', falls short when applied to the doctors of Punjab. They sow day and night for years, only to pluck disappointment and cold shoulders. Frustration, desperation, sweat and tears flood every corridor and hallway of every medical college. The story of a medical student in Pakistan trying to become a doctor can very well be compared to a person trying to make it to the end of the tunnel, only to find out that the light at the end is not the promised land ...
Read Full Post
The Young Doctors Association (YDA) has been protesting for years now and people are just as unsympathetic (and in some cases, downright critical) as they have always been. Why though? Why can't doctors catch a break? Heck, even Sheikh Rasheed managed to pull a Mission Impossible and drum up a following. And here we have the country's cream, begging to be understood. The YDA recently ended their five-day sit-in in Lahore after successful negotiations with the Mayo Clinic chief executive. According to the YDA, the protest was called off on humanitarian basis. However, according to health authorities, the sit-in was called off due to the termination ...
Read Full Post
For a Pakistani play to tackle the taboo subject of mental health is commendable. But, for it to execute the show so effectively is a terrific accomplishment. Written and directed by the talented Hamza Bangash (Baraf Paani), Suno! is a sublime drama running at the Karachi Arts Council that holds up a mirror to our society. Let's be honest. We all know someone who has battled mental health issues. We also know how the subject is treated like a massive elephant in the living room that everyone refuses to acknowledge. Often, the manner in which Pakistani society reacts to mental health ...
Read Full Post
Her doctor thought she was an open mouth for him to dunk pills into. Instead, she turned out to be a person with thoughts, feelings and questions that were all left unaddressed. As part of Pakistan's tightly-knit community of doctors, it is common for us to share our horror stories about non-compliant, abusive patients with laughable misconceptions about drugs and bodily functions. We softly giggle at them mistaking left-sided abdominal pains for appendicitis, when the appendix is in fact on the right side. And the unspoken conclusion drawn each time is that a patient is too uninformed to be trusted with his own ...
Read Full Post