It's March 1 and Isloo is on lockdown. Since my brain is fine tuned to waking up at 6am, I decided to make my mid-week sudden day-off as productive as possible. I am of the firm belief that it is important to treat yourself – it's the philosophy I follow in my cooking. However, too much of anything will not make anyone appreciate the time and effort that goes into making a dish. Hence, for me, moderation is key. Now I am not a huge fan of desi sweets but if there are two desi delights I would pick over any ...
Read Full Post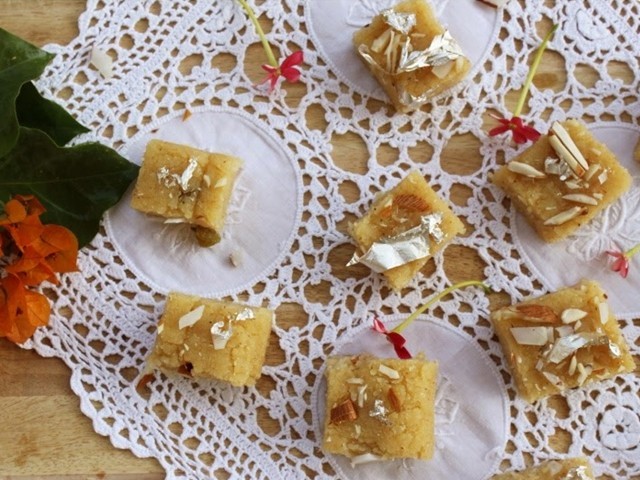 Sooji (semolina) halwa was amongst the first few things I learnt to cook primarily because it took less time to cook and I loved its mild sweetness. I was never much of a halwa puri breakfast fan as the deep-fried puris don't sit very well with my tummy. The halwa, however, if homemade, was my favourite with some tea during cold winter afternoons. Sooji halwa is especially cooked in Pakistan on Prophet Muhammad's (pbuh) birthday and distributed amongst neighbours and poor households. Given the fact that Prophet Muhammad (pbuh) was born and passed away on the same day, the sweet halwa is cooked in the morning to mark the celebration of his birth. In the ...
Read Full Post
I still remember the days I spent as a child with my grandparents in Lahore. The nostalgic feeling of holding a cold 'thoothi' to eat feerni from – a Pakistani dessert made with milk and rice served in small clay plates – often dwells in my heart. Once done devouring the dessert, I used to save the small clay plates and make things out of those. Growing up, I didn't realise when those clay plates got replaced by disposable boxes and paper plates. With our world becoming a global village, we've all become an industrialised mob who cares less for traditional methods and items. ...
Read Full Post
While growing up in Pakistan, gajar ka halwa was a winter staple in our home. Back then, carrots in Pakistan were a seasonal vegetable so Ammi made it regularly during winters as the new carrot crop would hit the market. These days, however, carrots are available all year round. But sticking to tradition, Ammi still makes gajar ka halwa only in the winters. This halwa is calorie-laden and heavy in nature as it is laboriously cooked for hours in full cream milk, ghee or butter and plenty of sugar. It is advised not to have it during summers when the mercury hits 40 degrees all across Pakistan as the heaviness ...
Read Full Post
The much awaited feasting time of the year has finally arrived! Congratulations to all of you brave people out there for being patient through Ramazan. Now, it's time to let loose and give in to your cravings. While your Eid trolley may have the essential Eid items (sandwhiches, kababs, cake), there are always recipes you can try out that will impress your friends and family. Read on to see these dessert recipes that are sure to win you tonnes of praise from your loved ones. Kulfa inspired, crunchy delight Ingredients: 1. 2 cups milk. 2. One cardamom. 3. 2-3 strands of saffron. 4. Condensed milk 2tbsp. 5. Corn ...
Read Full Post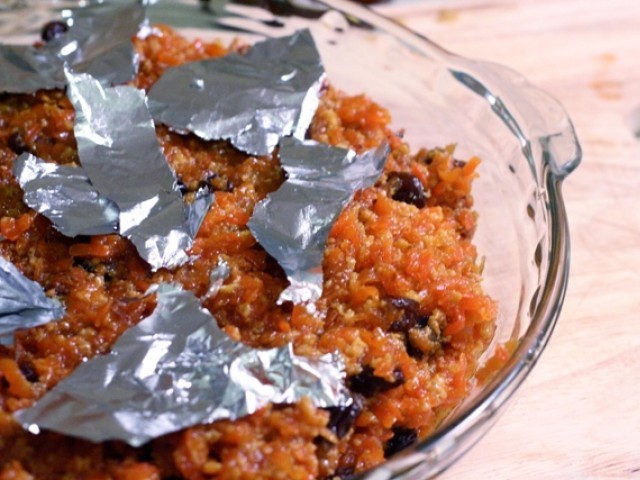 Finding a desi sweet-dish here in Minnesota is not an easy task, so in order to extinguish that deep craving I had, I decided to make gajar ka halwa at home and fell absolutely in love!  Gajar ka halwa is a traditional Pakistani dessert, made with carrots, milk, butter and sugar. Even with the relatively small list of ingredients, there are different ways of making this dish. Some folks fry the carrots first, and then add the milk. I use my method of cooking the carrots in milk first until the liquid evaporates, simply because that's how I learned to make it in middle ...
Read Full Post