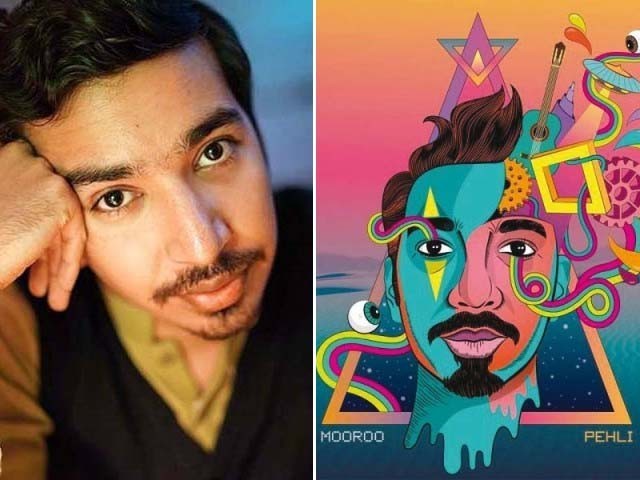 YouTube is the most prominent source of consuming entertainment. In this post-cable era, YouTube is the chief provider of quality content on a regular basis. I find myself lost in its inter-web for hours. Occasionally I find a channel that really hits the right spot and I find myself binging all its videos in a marathon that can last for days. Namely: The Nerdwriter, How It Should Have Ended, and Casey Neistat are a few channels that I could sit back and watch for hours. They're talented people with great ideas and excellent execution. If I had to make a ...
Read Full Post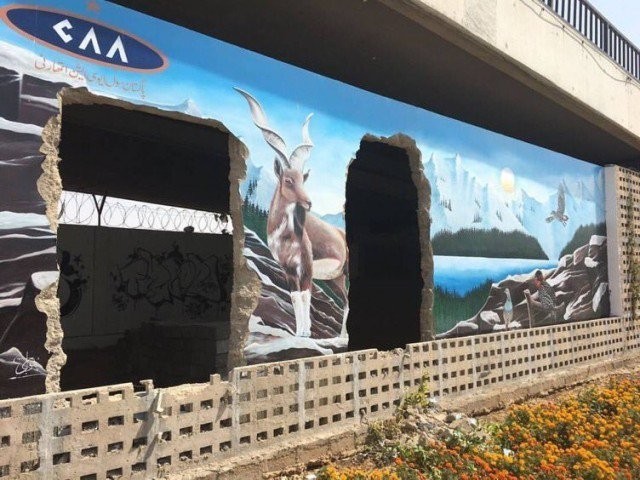 I was absolutely devastated to see what the Civil Aviation Authority (CAA) has done to Italian artist Maurizio Boscheri's beautiful markhor mural at the Karachi Airport. Pakistan is seen as a dangerous, brutal country, but lately, we've been working on softening our image through art and culture. We get excited when a Pakistani artist is chosen to show her work in New York or London or Tokyo. We want grants and fellowships to support Pakistani artists around the world. We want international attention for projects like the Lahore Biennale and the Pakistani Chowk renovation. We think that this humanises us ...
Read Full Post
Pakistan is home to a large population. It is harbouring so many talented musicians, some who we may never hear of, and Coke Studio hits. Then why is our music-loving population either humming Bollywood hits or songs from the Billboard Top 40 chart? This is because there is a lack of opportunities and exposure for local artists. Pakistan only has a handful of record labels that are famous for not promoting "unknown artists" and for taking away all creative control from the performer. One prime example of this is the now discontinued Fire Records that at one point managed every mainstream Pakistani artist with any notable fame. ...
Read Full Post
Pakistan has once again made headlines in New York City, but this time it's for a good reason. Go Figureis a group show of young aspiring artists from Pakistan, showcased at Aicon Art Gallery in the East Village area of the city. The prospect of meeting Pakistani artists and art lovers in the city kept me excited for days before the inauguration. The show was exceptionally well curated, displaying highly imaginative illustrative, graphic and sensual work. Photo: Hassan Majeed Photo: Hassan Majeed On the opening night of art shows in New York, art-loving crowds ...
Read Full Post
Hotal, the work of a New York Film Academy graduate, Khalid Hasan Khan, offered nothing surreal and nothing to write home about. Even though he won the Best Film award for his debut psycho-thriller at the Delhi International Film Festival 2014, his movie Hotal failed in many aspects. The lack of continuity, an insubstantial plot, and frequent editing bloopers served as serious mistakes that made the movie an extremely horrendous watch for the viewers. Hotal revolves around Kashika (Meera) and her wish to give birth to a daughter while her husband Naresh (Humayun Gilani) absolutely does not want to have another daughter. ...
Read Full Post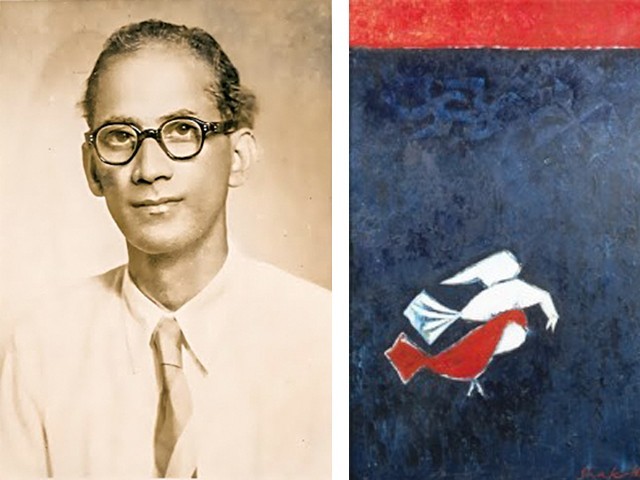 Today marks the hundredth birthday of one of Pakistan's – and according to the equally legendary Intizar Hussain, Asia's – greatest painters, Shakir Ali (1916-1975). 2016 is deservedly being celebrated as Ali's birth centenary year and the occasion should not only refocus attention on the enduring legacy Ali has left behind in his works inspired by modernism and the progressive tradition, but also in the form of Lahore's National College of Arts, whom Ali single-handedly transformed into an institution of excellence. Photo: www.vaslart.org/ Ali is also singular in that, unlike his other legendary contemporaries Abdur Rahman Chughtai, Sadequain and Gulgee, his students ...
Read Full Post
Pakistan is in the grips of political turmoil, rampant corruption, fuel shortages and the threat of terrorism, yet the resilience and courage of its women are nothing short of remarkable and awe-inspiring.   On International Women's Day, I felt it was appropriate to commemorate these inspirational women who, despite adversity and hardship, strive hard to shine a positive light on Pakistan's splintered image. They make Pakistani men and women proud and, in turn, teach us all how to stand tall in the face of troubles and strife. Starting from bottom to top, my 10 most inspirational Pakistan women from 2014-15 are: 14) Ainy Jaffri Photo: ...
Read Full Post
This evening I attended the launch of an unusual art exhibition in Karachi at the Amin Gulgee Gallery. It was called 'Fresh!' – 64 artists under 30, and showcased the art of yes, you guessed it, 64 young Pakistani artists from all across the country. Source: AminGulgee.com John McCarry, coordinator of the gallery, told me that Amin had attended an exhibition in New York at the New Museum called 'Younger than Jesus', which showcased artists all under the age of 34. "Why not do something like that here?" wondered Amin. So he found two co-curators, Raania Azam Khan Durrani, founder of the Commune Artist ...
Read Full Post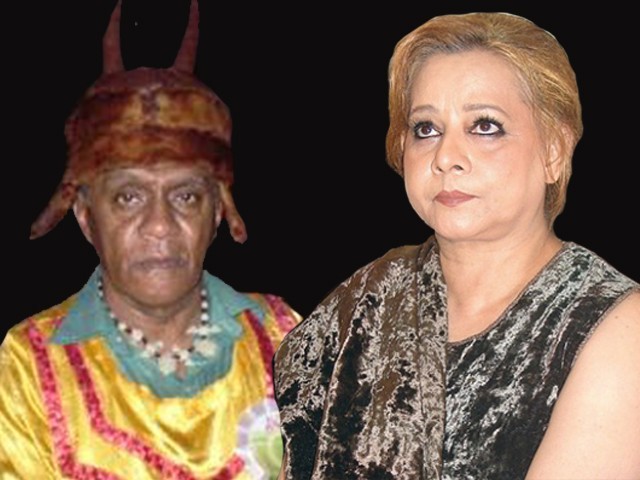 Reports circulated earlier this week about the dismal conditions Roohi Bano was currently living in. The former television actress was said to be residing without access to gas and power and there were widespread calls by television personalities and other members of the society, beseeching the government to interfere and provide adequate support. This was identical to the reaction witnessed, in the aftermath of similar reports originating a couple of months ago, regarding Munna Lahori, popularly known as Zakoota Jin, also of television fame. The bigger question that needs to be addressed here is that of state patronage for artists ...
Read Full Post