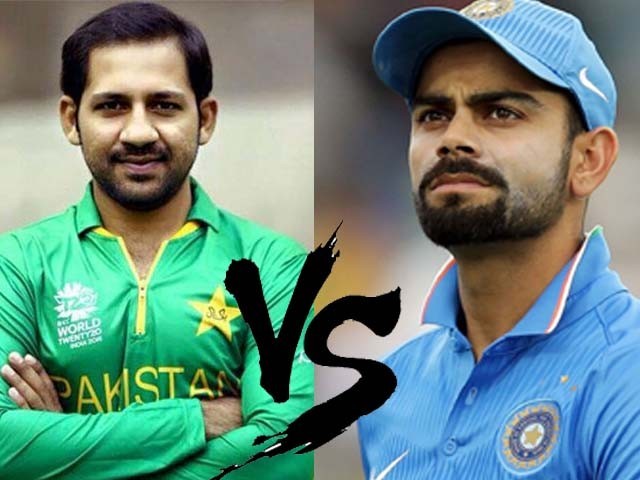 We're a nation of pretenders. We pretend we want consistency when actually we've never witnessed it. We don't live for boring one-sided matches, we crave victory from the depths of defeat, it's who we are, it is what we understand, it is our brand of being Pakistani. Pakistan was a team that stumbled into the Champions Trophy at number eight with no hope of making it through to the semi-finals – it was all going according to the script. In 2017, you're supposed to have your batting back your bowling. Chasing 300-plus scores is a norm and here we have Pakistan ...
Read Full Post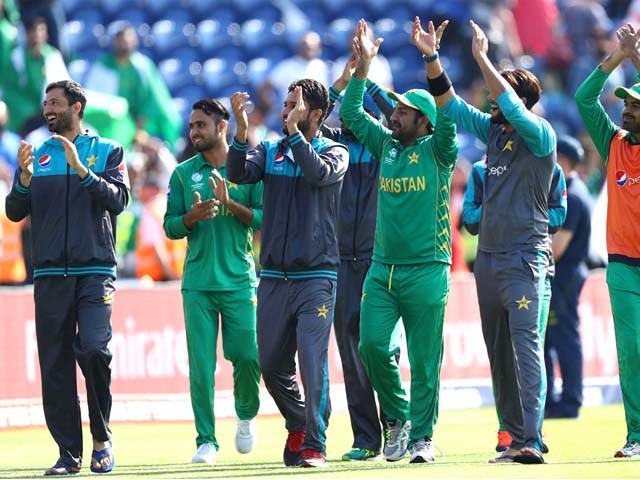 "Pakistan will play the final of ICC Champions Trophy 2017!" A little over a month ago, the aforementioned statement would have made you laugh till you cry, but tables have turned now. Who would have thought that a team which was down for the count after a demoralising defeat in the opening match of the Champions Trophy against India, would end up in the final a couple of weeks later? Virat Kohli gives Ahmed Shehzad a send-off after Bhuvneshwar Kumar gets him lbw , India v Pakistan, Champions Trophy, Group B, Birmingham, June 4, 2017. Photo: Getty Images But unquestionably, the ...
Read Full Post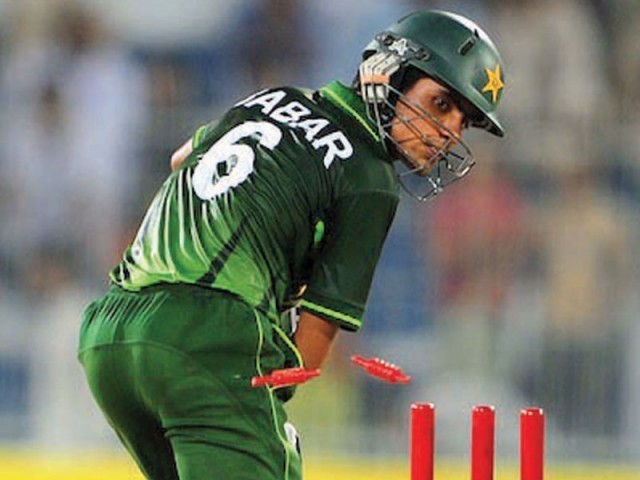 Two stalwarts of Pakistan cricket, Misbahul Haq and Younis Khan, are about to retire from Test cricket. The cricket team is still struggling to find quality batsman who can fill in the enormous gaps left by these two star players. In this doom and gloom, young Babar Azam is a ray of hope for Pakistan cricket. Babar can prove to be a real asset for Pakistan, as he has the right technique and temperament for the game. Babar was in Pakistan's ODI Squad for more than a year and in his short career he has achieved feats and laurels that many people can only dream about. Babar ...
Read Full Post
Pakistan finally bagged the number one spot in the International Cricket Council Test ranking table. This is a great achievement for a team that has faced various difficulties and issues, such as playing home games away from Pakistan and the 2010 spot fixing fiasco. ICC Test tablePhoto: ICC After the Lord's spot fixing fiasco in 2010, Misbahul Haq was handed the reins of the Pakistan Test side. Initially, Misbah's selection as a Test captain was perceived as a stopgap. But little did we know that after a seven year continuous stint, Misbah would raise his team from the ruins and lead them towards becoming the ...
Read Full Post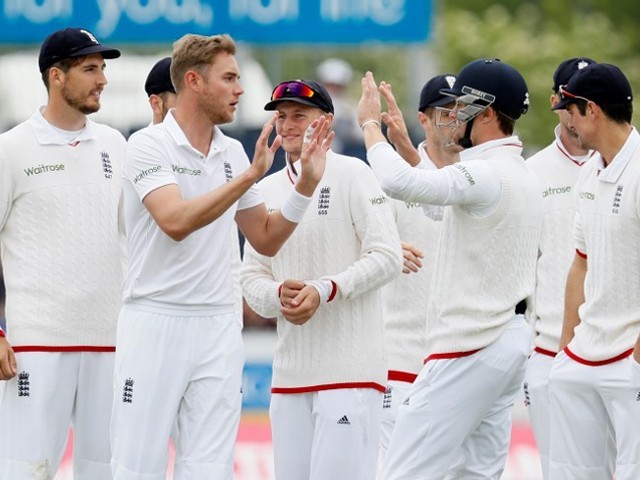 As unbelievable and odd as it may sound initially, Pakistan have indeed beaten England at Lord's, the Mecca of the cricketing world, and that too within the comfort of four days. Too many storylines were involved, too many controversies were fuelled by the English media and questions were asked, but Pakistan seemed to have the most fashionable of answers to everything. England vs Pakistan.Photo: AFP England were, naturally, displeased with the outcome of the much talked about encounter and were sour towards the post-match celebrations. Therefore, it can safely be assumed that England will be at their very ...
Read Full Post
With Mohammad Amir shackling the stumps of Jake Ball to wrap up a famous Test victory in Pakistan's cricketing folklore – a few of us are sceptical of the chances the green shirts might have to give the English team – especially their bowlers – a hard time in the forthcoming Tests. Mushtaq Ahmed says Mohammad Amir (pictured) was nervous at Lord's.Photo: AFP Yes, you have the jurisdiction to celebrate your success but not at the cost of not learning from your cathartic failures – especially those at the openers' slot. Imran Nazir, Shahid Afridi, Taufeeq Umar, Imran Farhat, ...
Read Full Post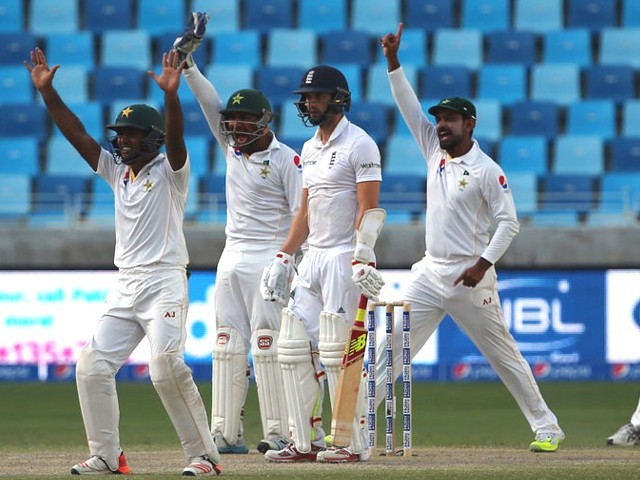 The year 1987 is knows as the golden year in the history of Pakistan cricket because of the many memorable victories it bagged back then. A monumental series win in Headingley, England, against England itself, was a great comeback after a series loss back in 1982. Imran Khan takes his 300th Test wicket, Jack Richards caught by Ijaz Ahmed for 2.Photo: Getty Photos For the first time, our cricket team was invited to play a full Test series (five matches) in England. After a defeat in the first two Tests, our team was on its way to Headingley, Leeds, ...
Read Full Post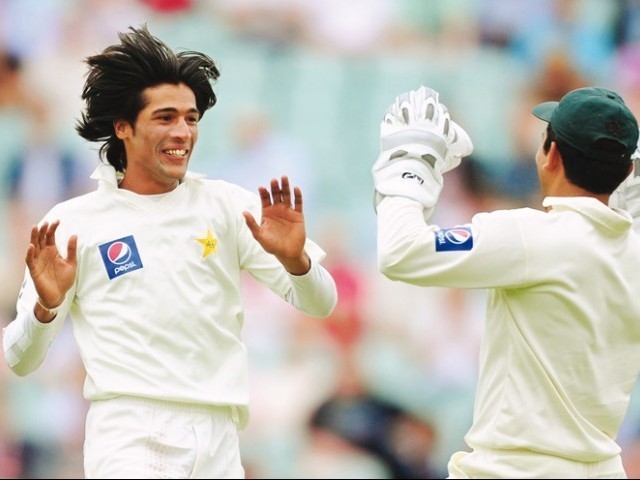 It was on a typically overcast London afternoon that the nation saw its first glimpse of young Muhammad Amir, who had just turned 17 a few months earlier. It took him all of two balls to win over the thousands of Pakistani supporters at The Oval and the millions at home watching their side take on England in the 2009 World Twenty20. Ravi Bopara's uppish drive was well held by Shoaib Malik at backward point and Amir wheeled away in joy, baring all of his uneven teeth. That was the moment the nation fell in love with the precociously talented ...
Read Full Post
First of all, let me apologize for the misleading headline. This is not a hate article about Misbahul Haq, nor is it one which supports him. When Pakistan lost to England, almost all of us decided to blame him for the defeat. Like all of our country's misfortunes and losses, we decided to make our captain the scapegoat. Let us recall the events that culminated in Pakistan's defeat. We had an opener (Hafeez) who didn't score a single run, Afridi who got run out for three and didn't take any wickets, Umar Gul who got hit around by Pietersen, a pitch as dead ...
Read Full Post