Like every year, celebrations for our Independence Day have begun full swing. Patriotism can be felt in the air, with brands airing special ads in honour of our 71 years and TV channels airing dramas with an added twist of nationalism. With the creation of 'Naya Pakistan' falling around the same time as the creation of the old one, perhaps this year is extra special in how much and how visibly we choose to declare our love for our country. However, as we step into Naya Pakistan, how well do we remember the old one? We took to the streets of Karachi ...
Read Full Post
"Quaid-e-Azam aao zara tum, Dekho apna pakistan, Jiski bunyado ki khatir, Lakho ne di apni jaan." (Quaid-e-Azam come, Look at your Pakistan, For whose foundation sake, Millions of lives were sacrificed.) So starts the poem penned by Urdu poetess Gulnar Afreen – the refrain of which has become ubiquitous thanks to its completion being denied to a young speaker very recently in a Ramazan transmission. Now while it makes perfect sense for the literarily crippled philistines of the country to know zilch about where the verse comes from, the fact that the farce was broadcasted on live television, specifically in the holy month of Ramazan, serves as something of an expergefactor. And while the masses in general and ...
Read Full Post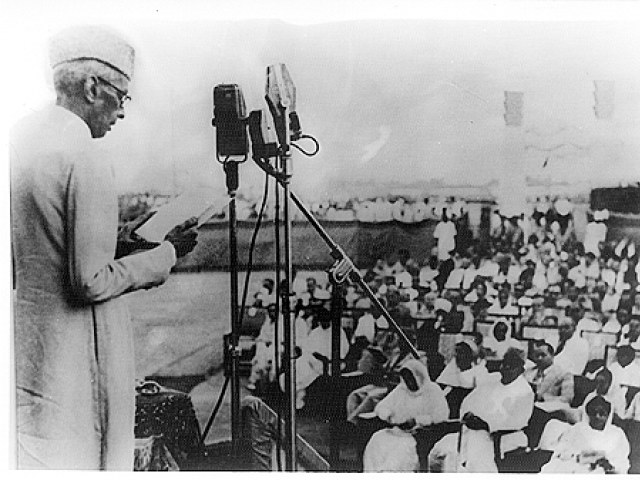 In 1929, Quaid-e-Azam Muhammad Ali Jinnah gave the Muslims of India his 14 points, in response to the Nehru Report which was published in 1928 as a memorandum outlining a proposed new dominion status constitution for India. These 14 points became the cornerstone of all our SSC and HSC Pakistan Studies examinations in post-independence Pakistan and every youngster to date has read and memorised these points. However, I have always wondered why learning these points were so imperative. Are they still valid today? Surely not. They were a rebuttal to the Nehru Report, outlining what Muslims of India demanded from ...
Read Full Post
It seems quite obvious that most Pakistani universities and colleges tend to offer a handful of majors including social sciences, medicine, business administration, law, finance and accounting, and media sciences. But as students, do all our ambitions simply fit in these six categories? Well, the answer is, no. Many US, Canadian, UK and even Asian universities have hundreds of majors to offer to its undergraduate and graduate students, ranging from art history, Arabic studies, theatre, Asian studies, literature, communication studies and the list goes on. Even if these majors were to be offered to Pakistani students, the chances of them getting jobs related to ...
Read Full Post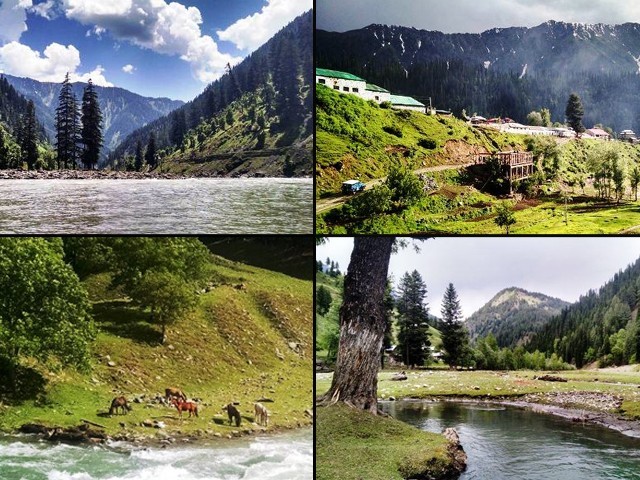 When one mentions Kashmir, all that comes to one's mind are lush green fields, mountains, rivers, and valleys. Derived from Sanskrit, according to folk etymology, the name 'Kashmir' actually means desiccated land. 'Ka' means water and 'shimeera' means desiccate. The mention of water in its name takes me back to my Pakistan Studies class where we discussed Kashmir and its strategic importance. After visiting Kashmir, however, I can now clearly see why India didn't want us to have this small piece of land that is rightfully ours. Bursting with streams and rivers, the natural beauty seen in Kashmir is unparalleled. [caption id="" align="alignnone" ...
Read Full Post
At school, I was the student that was every teacher's worst nightmare. I questioned everything, I disobeyed flagrantly, I mimicked and ridiculed my peers but I managed to always do well in tests. My school faced a terrible dilemma while registering me for my GCE O Levels; my disciplinary record warranted a suspension from school but they knew I would secure the grades that would enhance the school's reputation. In the end they let me register through the school, and I repaid them for the confidence they had in me. Ever since I left school, I have trained many teachers and worked extensively ...
Read Full Post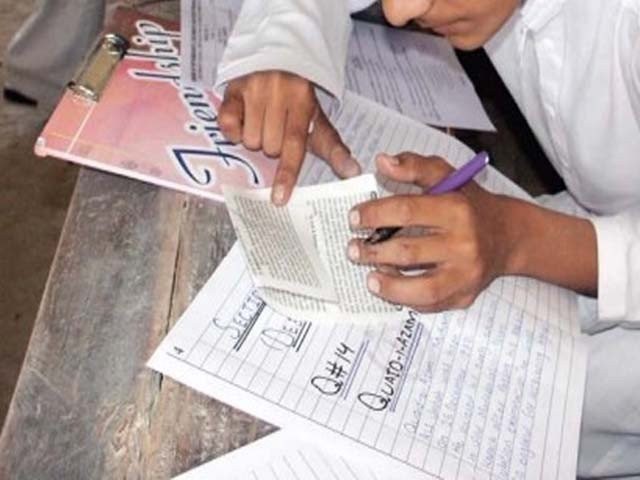 On April 8, 2015, it was reported that blatant acts of cheating were underway during the yearly SSC-I and II examinations in four districts of the upper Sindh. The examinations were being conducted under Secondary Education, Sukkur (BISE) and the Board of Intermediate, Sindh. It was reported to The Express Tribune that about 210 centres had been placed for the examinations in all the four districts. Out of these 210, 174 had been assigned for male candidates while 36 for female candidates. The report suggested that 27 teams of invigilators confirmed 311 students who had cheated in various examination points while five ...
Read Full Post
To whomever it may concern, I write this to you in hopes of finding answers to my queries. We have been informed that there was a breach in security of the Islamiyat and Pakistan Studies exams, outside Pakistan. Due to this, all students who had earlier written these exams, have to take them again in less than 10 days! Below is the new schedule for the exams: I would like to ask you what students have done to deserve this fate? Why should they have to suffer if the British Council was incompetent? Also, why has it taken so long for the students to be informed? If ...
Read Full Post