Despite lack of infrastructure, no comprehensive grassroots program and a mediocre league, Pakistani football does have one major gain – foreign-based players. Throughout the globe, national teams opt to pick the best players no matter where in the world they are playing. In Asia alone, you can see glaring examples with world cup candidate Iran recruiting players such as Ashkan Dejagah (Fulham) and Daniel Davari (Grasshopper) from Germany to bolster their ranks. Similarly, Lebanon has done the same with a host of European-born Lebanese players opting to play for The Cedars on an international platform. As a result, Lebanon has reached the last round of the 2014 ...
Read Full Post
Swift pace. Check. Speed. Check. Stocky build. Check. No, I am not talking about Carlos Tevez; this is Mohammad Adil, the star winger of the Pakistan national football team and the new signing of the Kyrgyzstan league giants, Dordoi Bishkek. Adil, a blistering winger with bags of pace and skill, who lit up the SAFF Championship 2013, reached the final of the Asian Football Confederation (AFC) Presidents Cup with KRL FC and attracted attention from several clubs in Nepal and Palestine in 2013. Belonging to a country where the domestic structure for football provides very little for player development and talent polishing, Adil and his achievements are a testament of his struggles. However, he has clearly proven ...
Read Full Post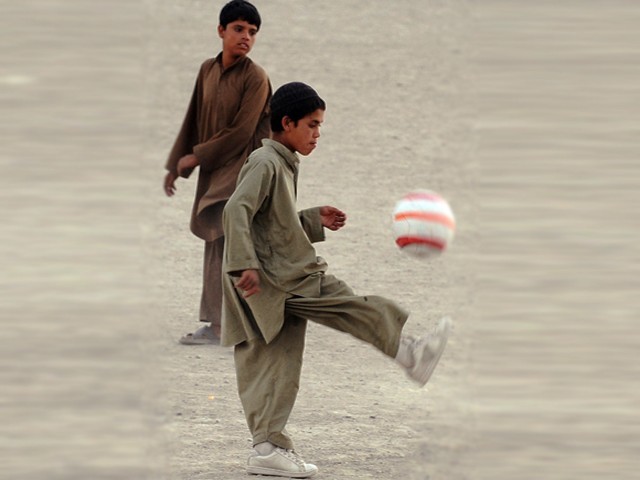 Football all over the world is played and enjoyed by both the working and middle classes, while the upper class owns the football clubs and enterprises. Having worked with football and Pakistani football especially, the stories we come across affecting our local footballers are not too different from these superstars of world football. Most Pakistani football players belong to the lower working class and make huge sacrifices to train and progress through the system. Players like Messi, Ronaldo, Ronaldinho, Ramires, Essien and many more have come from humble backgrounds, where their families struggled to make ends meet and football offered a route out of ...
Read Full Post
Pakistan has been blessed with prodigious sporting talent, with success ranging from the cricket field to the squash court. Despite this fact, one area has puzzled Pakistanis for generations – football. For a country that's been involved in the sport since its inception, it's extremely surprising that not even a single world-class individual has been churned out. Even as a team, Pakistan has performed deplorably on the international stage; with an international ranking of 176, it is virtually a non-entity in the sport. A combination of poor management, lacklustre infrastructure, uninspired coaching and minimal support has all led to ...
Read Full Post
The dream of Pakistan Premier League (PPL) has finally become a reality: the Chairman of the Pakistan Cricket Board (PCB), Zaka Ashraf has declared that this event will be held in October.  Here's what I think the event should look like. Name To be really honest, I would like a unique name for our tournament. Case in point; Spain's La Liga and Australia's Big Bash, two unique names which almost every sports fan knows. And frankly there are too many Premier Leagues in our region. Why not something in Urdu? Total number of teams  There are speculations that 16 teams will feature in the event, which is ...
Read Full Post