China is a global heavyweight in terms of its sheer size, population, economy and growth rate, with the central Asian republic accounting for approximately 20% of the world's gross domestic product. Therefore, it is imperative that we keep an eye on how the coronavirus and resulting situation develops in China because it can have possible ramifications, not only for Pakistan, but for the global economic community as a whole. Coronavirus, or convid-19, is certainly taking its toll on the population in mainland Chinese. The latest reports indicate that the death toll has surpassed 2000 while over 74,000 have been infected ...
Read Full Post
Henry Kissinger, the secretary of state during the Richard Nixon and Gerald Ford administrations, ominously dubbed Bangladesh a basket case, and the moniker stuck, causing disappointment and dismay among Bangladeshis. In the 1970s, the derogatory appellation painted a dire picture of a country struggling with negative growth rates, dismal export potentials, empty coffers, and, to top it all off, the burden of meeting the needs of a traumatised population. The future of Bangladesh, at the time, looked very bleak indeed. Five decades later, Bangladesh has come out roaring. It has become one of the leading Asian economies and has, for ...
Read Full Post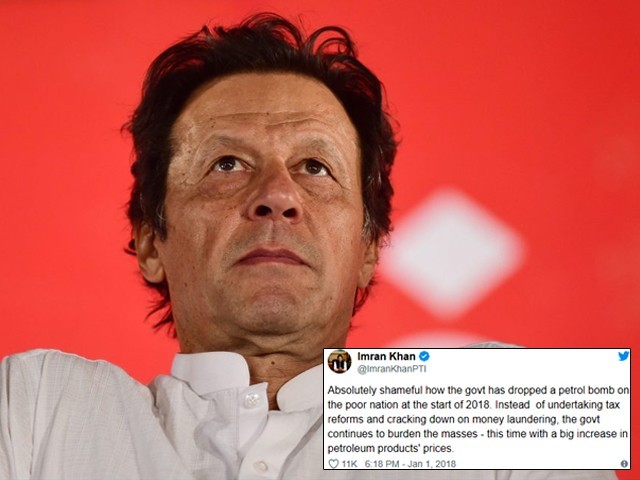 The rising inflation, the dwindling foreign reserves and the growing current account deficit have all practically halted the progress of the country's economy for the last seven to eight months. The Pakistan Tehreek-e-Insaf (PTI) government still seems clueless about how to put the economy on the right track again, and in order to collect more revenue to generate resources for its expenses, it has now increased the prices of petroleum products. After a price hike of Rs6, petrol now stands at Rs98.89 per litre. At a time when the masses are finding it almost impossible to manage necessary expenses ...
Read Full Post
The Pakistani rupee plunged against the US dollar yet again last week, this time by almost Rs10. The sudden fall of the rupee, which traded for around Rs140 against the dollar, gave birth to speculation and as a result also led to the stock exchange witnessing a sharp decline in index points. On Monday, the Karachi Stock Exchange saw another bloodbath as it lost 1,355 points. The premier's statement regarding the possibility of early elections and the forecast by the State Bank of Pakistan that 2019 will slow economic growth from the projected 5% to 4% played a crucial ...
Read Full Post