The Indo-Pak relationship has become a byword and a cautionary tale in what nation states must not do when interacting with one another. Whether it is the complex Kashmir issue, cross-border terror, trade issues, the China-Pakistan Economic Corridor (CPEC), or even the allegedly "low hanging" and easily resolvable issues of Siachen and Sir Creek, the two countries have been unable to come to terms. In the backdrop of failed agreements, lost opportunities and active sabotage of attempted détentes, one instance of cooperation on a critical issue bucks this trend, and that is the Indus Waters Treaty (IWT). The treaty was ...
Read Full Post
A beleaguered and bleeding Washington continues with its reckless, outrageous and undignified ways under the leadership of President Donald Trump. Meanwhile, the US Secretary of State, Rex Tillerson, fights for his credibility, as his job as the nation's top diplomat is seemingly to rack up miles in Asia. For someone who thinks the utterly untruthful president, and his boss, is a "moron", that's quite a challenge. He's representing the US at a time when the country's image in the eyes of the world is dwindling; with mixed reactions coming from allies and adversaries alike. There is growing uncertainty surrounding the conduct of Washington's foreign policy and ...
Read Full Post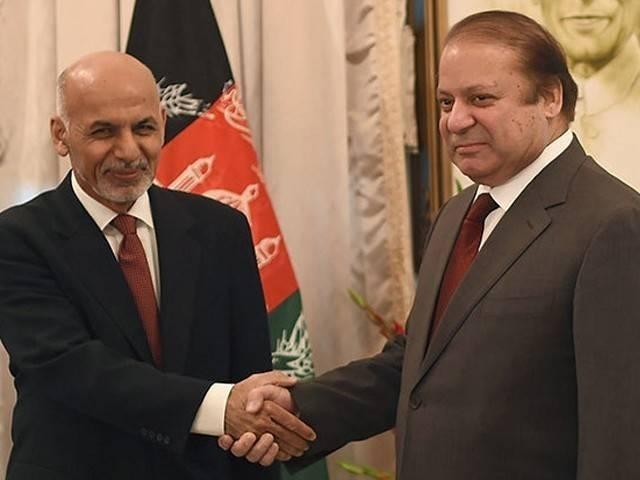 Recently, when Pakistan decided to move heavy artillery towards the Afghan border, many wondered if a full-scale war was about to be initiated between the two countries. Surprisingly, Kabul refrained from retaliating when Pakistani forces shelled terror camps on the other side of the border. It was hard to fathom such an action as Afghanistan has always been considered "a brotherly neighbour". Where India has always remained our nemesis, Afghanistan now might well be pilfering the former's title of being our "arch rival". So how did we end up in this mess where brothers have turned into fierce rivals? Firstly, since 2001, both the countries have fuelled a never-ending cycle of blame game. This ...
Read Full Post
We were not very surprised when you, Mr Ashraf Ghani, at the Heart of Asia conference in India, conveniently forgot how much Pakistan has done for your country. You criticised Pakistan viciously and blamed it for the problems that you are facing and are not able to resolve. You must have been a young man when the Soviet Union invaded your country in 1979 and ruled it for nine years. While Pakistan immediately condemned the invasion, along with most of the civilised world, India supported the Soviets. When most countries, including Pakistan, refused to send their teams to the Moscow ...
Read Full Post
Pak-China relations have always been formidable mainly because China is Pakistan's closest ally and staunch business partner in large-scale infrastructure projects like the China-Pakistan Economic Corridor. The two countries often express loud protestations about their eternal friendship and cooperation in light of India's anti-Pakistan aggression and sentiment. So it would seem the overtly favourable sentiment expressed by the diplomats of both countries would be mirrored by the inhabitants of China.  However, this wasn't the case when a seemingly innocuous statement mentioned in Air China's in-flight magazine offered travel advice about living in London. The statement was splashed over social media for all the wrong ...
Read Full Post
Encouraged by the precedent of its next-door neighbour, Iran, the government of Pakistan (GOP) seems set to pre-empt Donald Trump and his Grand Old Party (GOP) by requiring its three million Afghan refugees to leave, apparently unaware of the far-reaching consequences of a decision that risks compromising tomorrow for the day after. The 'request' – for now – creates a case study for refugee situations elsewhere and has not provoked the international shock and horror that a European country would, were it to take a similar decision. Iran's handling of its own three million Afghan refugees estimated by its interior ministry offers Pakistan a precedent that ...
Read Full Post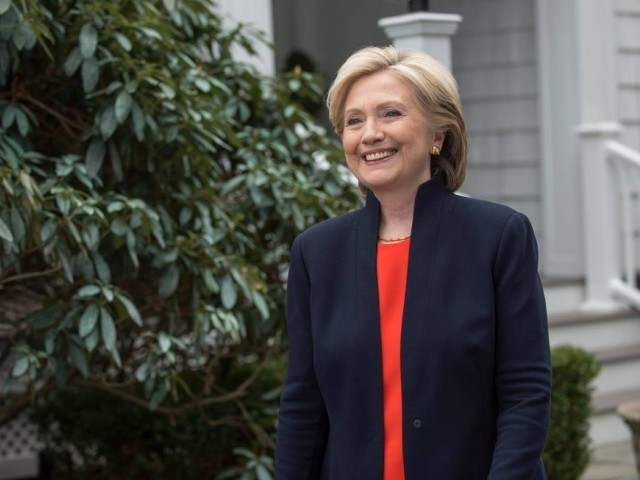 United States may finally have a female head of state. Hillary Clinton has formally announced that she will run for president in 2016 and perhaps be the next occupant of the White House. We've been listening to rumours and whispers for as long as one can remember but after tons of denials, rejections and I-don't-knows, the former first lady and later on secretary of state has decided to give a second shot at the presidency, the so-called 'highest glass ceiling of American politics'. The April 12, 2015 announcement didn't come as a shock. From the time when President Barack Obama was re-elected for ...
Read Full Post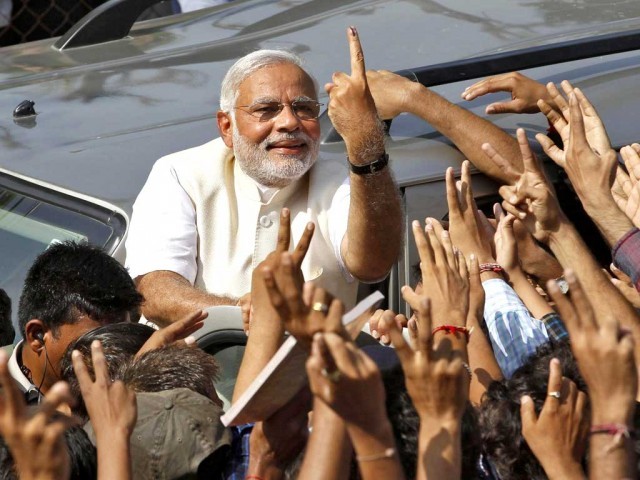 "The scenes will return, like deranged ghosts, to haunt those of us who were at the graveside to witness the burial of a secular dream. The screams of exultation with each blow of a pickaxe, each thrust of a rod, each dome that came crashing down. If there were no implements, the frenzied hordes would have used their bare hands to the same effect, so powerful was the poison that coursed through their veins in those few hours of madness" (Dilip Awasthi Ayodhya) It is now clear, from various reports, that in the Gujarat Legislative Assembly elections, 2002, Bharatiya Janata Party ...
Read Full Post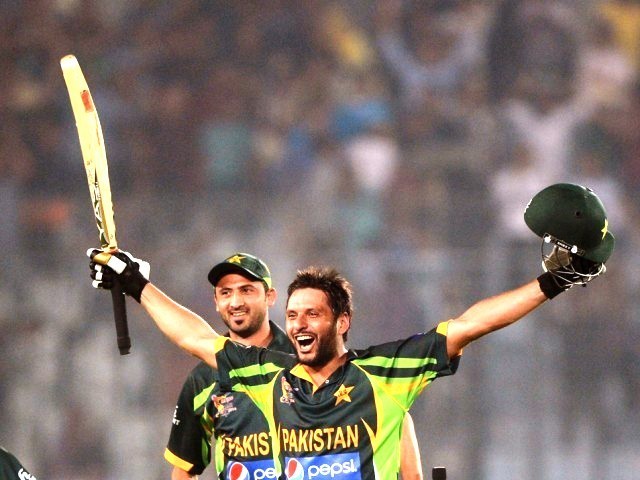 Ever since I can remember, people have spoken about the Miandad "chakka". India versus Pakistan. The holy grail of all rivalries. A target of 246. The sacred Sharjah ground. Women and children prayed. One wicket remained. It was the last ball of the final over and six runs were needed to win. Miandad hit the winning six and was forever immortalised winning the hearts of an entire nation. That was 1986. In 2014, 28 years later Pakistan beat India in perhaps the best match my generation has ever witnessed in their lifetime. The similarities have been plastered everywhere, ludicrous stats thrown ...
Read Full Post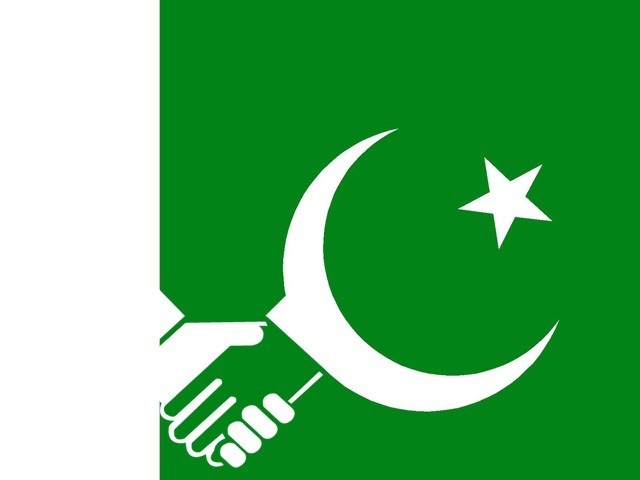 Salman Khurshid, Altamas Kabir, Shahabuddin Yaqoob Quraishi, Mohammad Hamid Ansari, Syed Asif Ibrahim. The Khan brothers, Imran Hashmi, Saif Ali Khan, the Pathan brothers, Sania Mirza. (The roll call continues…) Though the names on the second line may perhaps be more familiar, the names that shine bright on the first line are of keener interest. Unlike in Pakistan, some of India's highest political perches are occupied by Muslims. Yes, the God-fearing Musalmans. Take Salman Khurshid, for instance. He was recently appointed to serve as Foreign Minister of India, a position which likens him to the soon-to-be Secretary of State, John Kerry, and on our ...
Read Full Post