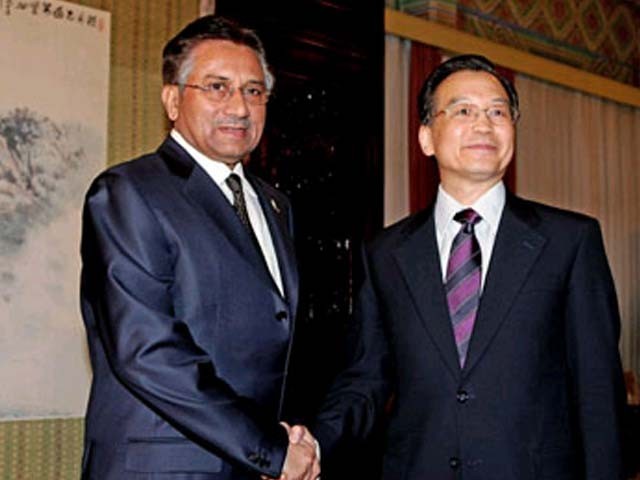 I remember driving through Mall road with my family in 2005, overjoyed to see banners in red, yellow, green, and white hanging above my head in all their glory. Lahore seemed cleaner and quieter than usual, with the exception of the words "Pak-Cheen Dosti" splattered in bold colours everywhere I looked. Billboards were decorated with flamboyant colours and disproportionate faces of Pervez Musharraf and his Chinese counterpart Wen Jiabao, signifying the year when China and Pakistan signed the China-Pakistan Friendship Treaty. It was a historic moment for both the countries; everyone welcomed China with open arms thinking Pakistan and China ...
Read Full Post
Pak-China relations have always been formidable mainly because China is Pakistan's closest ally and staunch business partner in large-scale infrastructure projects like the China-Pakistan Economic Corridor. The two countries often express loud protestations about their eternal friendship and cooperation in light of India's anti-Pakistan aggression and sentiment. So it would seem the overtly favourable sentiment expressed by the diplomats of both countries would be mirrored by the inhabitants of China.  However, this wasn't the case when a seemingly innocuous statement mentioned in Air China's in-flight magazine offered travel advice about living in London. The statement was splashed over social media for all the wrong ...
Read Full Post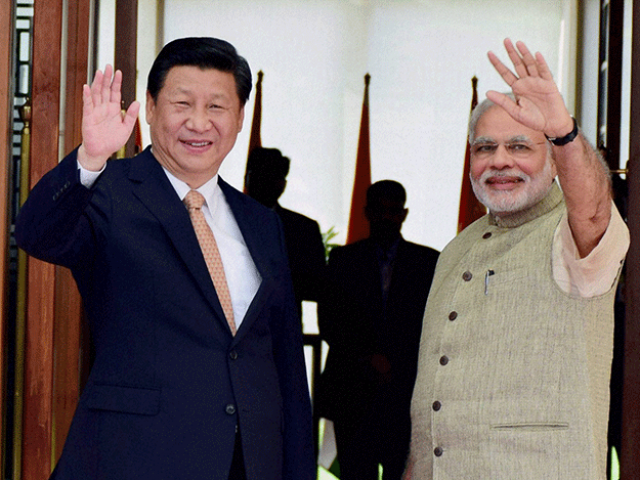 Indian prime minister, Narendra Modi, has been on a slew of foreign visits since his arrival at the helm in a bid to concretise India's relations across the globe. Not only has he laid special emphasis on India's immediate neighbours who lingered in oblivion during the previous tenure, but has also made efforts to project India as China's competitor in the subcontinent. However, his visits have often been regarded as more about semantics and less about substance. China and India have been grappling hard to maintain their hegemony over the region, albeit China has outmanoeuvred India on almost every occasion. As part of ...
Read Full Post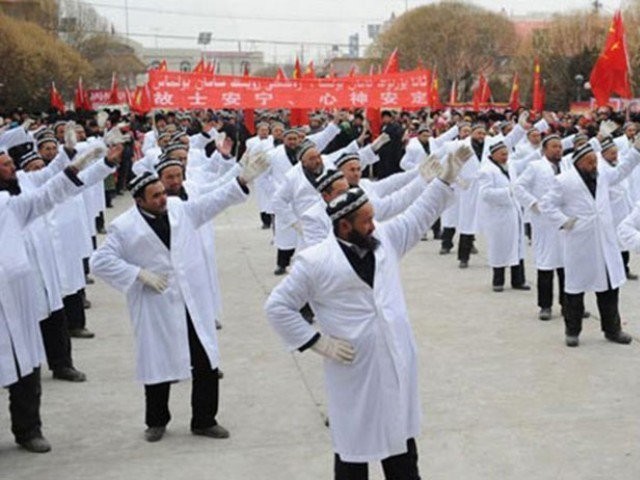 Since childhood, we have grown up listening, reading and watching the tales of Pak-China friendship. We were told that Pak-China friendship is 'sweeter than the sweetest honey', higher than the Himalayas and deeper than the seas. We were continuously reminded that Israel, USA and India are enemies of Pakistan, Islam and Muslims and they would take any step to extinguish Muslims from the face of earth. Our curriculum, television channels, newspapers and mullahs propagated the same at every occasion. Every other day, we witness rallies and protests condemning these countries for their treatment of Muslims. If an Indian, US or Israeli somehow slaps a ...
Read Full Post
We are lucky to have a neighbour like the People's Republic of China, a country which has always stood with us unconditionally. I have always been fascinated with our relationship with them. While the Chinese president's visit to Pakistan is making headlines these days, I feel that we should revisit our historic relationship and the strong bond we have developed so far. Pakistan was the first Muslim country which accepted China in 1950 and ended diplomatic relations with Taiwan. Then, in 1962, the Sino-Indian border conflict took place, which laid the foundation of a strong friendship that was to change the course ...
Read Full Post
Obama is finally in India for his second official visit since he commenced his second term in the office. The visit is important for various reasons. First and foremost, due to its powerful symbolism: Obama is the first US president visiting India, twice. Secondly, an American president's presence at the Republic Day of the world's largest democracy also sends a very powerful message. But there are some serious questions occupying the minds of those in India and Pakistan. Will the visit prove to be just a theatrical trip of smiles and handshakes or can India really get something out of the guest who is left with just two years ...
Read Full Post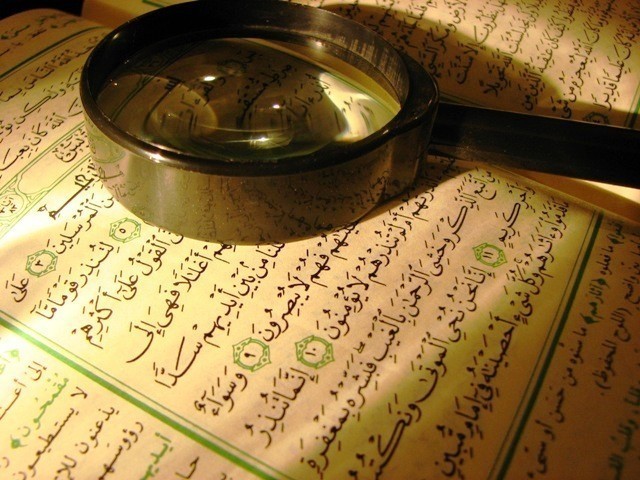 People everywhere look for answers in stark black and white, and love the comfort that gives them the ability to use it as a club against others. For some reason, people keep recreating the very issues in their religions that the founders of those religions sought to eradicate. True spirituality should bring complete humbleness and love. What is common to all of us is how we struggle for an authentic faith without taking refuge in the absolute; that, to my mind, is the classic source of apostasy. There is nothing I ever read about Islam that didn't pertain equally to other religions' ...
Read Full Post