What would you call an adult who abuses children for sexual and/or romantic gratification? A paedophile. According to the United Nations Convention on the Rights of the Child (CRC), a child is a human being less than 18 years of age. Going by the CRC's definition, the global authority for all mental health practitioners, the American Psychiatric Association, has set a particular criteria to diagnose someone as a paedophile. Paedophiles can be exclusive or non-exclusive. Exclusive paedophiles are the ones with sole preference for children for romantic and/or sexual relationships, while non-exclusive paedophiles have a preference for adults as well. The perpetrators ...
Read Full Post
I was in the 10th grade when a friend of mine told us that she was in love with this guy who was a trainee pilot and was six years older than her. Quite frankly, it did not strike me as anything unusual since my own parents have an age gap of around eight years between them. And if anything, such age differences are deemed desirable by our society at large. I was also fully aware that my friend was mature and knew what she was doing. At no point in that conversation were the intentions of the guy doubted. ...
Read Full Post
Growing up in South Asia, we are taught about our religion from a very young age. Be it Islam, Hinduism or Christianity, we are all instructed to do right by our religion by abstaining from evil and taking the path of righteousness, as intended for us by God. Children are made to understand the significance of religion, for it is through religion that parents teach kids about the difference between right and wrong, and good and evil. Of course, children are naïve. They genuinely believe that because their religion is pure, then surely the ones teaching it to them must be ...
Read Full Post
The past year has been a daunting one for men in positions of power. You had the ousting of Roger Ailes, the former head of Fox News, who had been accused of sexual harassment, then the ousting of Bill O'Reilly, an incendiary anchor on Fox News, known for his vitriolic hatred against anyone who basically wasn't white. This was followed by the explosive revelations made against Harvey Weinstein, the CEO of the Weinstein Company, one of the most influential movie producers in Hollywood.  Add to this another name: Larry Nassar, a doctor by day and a paedophile by night. His ...
Read Full Post
South America thrives on football; it is played on every street and corner, and is watched religiously by the general populace. Similar to European footballers, Brazilian players also have a certain celebrity status and everything they say or do gets publicly scrutinised. From every step they take to every appearance they make, all aspects of their lives are documented by the media. Having said that, when a professional footballer commits a crime, the blame does not only fall on his shoulders but also the shoulders of his agent, the club he plays for, his publicist and everyone who has ...
Read Full Post
Imagine taking your little one to his usual Sunday cricket practice. You reach the academy and drag an unenthusiastic child out of the car while putting his reluctance down as usual weekend morning blues. The overtly chummy coach, whom you have known for quite a while now, is there to receive your son. You hand over your kid to him, wave at them and leave the ground content with the fact that your lad is in safe hands. But is he really safe? Hundreds of parents all across England must have thought the same when they left their kids in a ...
Read Full Post
The Afghans call this revolting act bacha bazi, and it is exactly what it sounds like. Young boys usually ostracised from villages by their families because they were attacked by a paedophile, wearing flowing colourful outfits clad in bells, dancing in seedy places for older turban wearing bearded Afghan men, only to be sexually assaulted after the contemptible night takes a drug and alcohol fuelled turn. The Guardian stated, "Dressed in a flowing shirt and long, red skirt, with sherwal pants beneath and small silver bells fastened to hands and feet, the dancer stepped across the floor, face hidden behind a ...
Read Full Post
Today, I am going to address one of the least talked about issues in Pakistan – sexuality. Our religious-conservative society does not encourage dialogue in this sphere, due to the stigma of immorality attached to sex, leaving little room for awareness on related issues. The topic of sex includes sex crimes, which also shares the same taboo status. This results in a very ugly scenario; uglier than what the common mind can anticipate. Snubbing such issues and covering up sex crimes leads to a misunderstanding of their nature which often causes victim blaming and an institutional lack of rehabilitation for ...
Read Full Post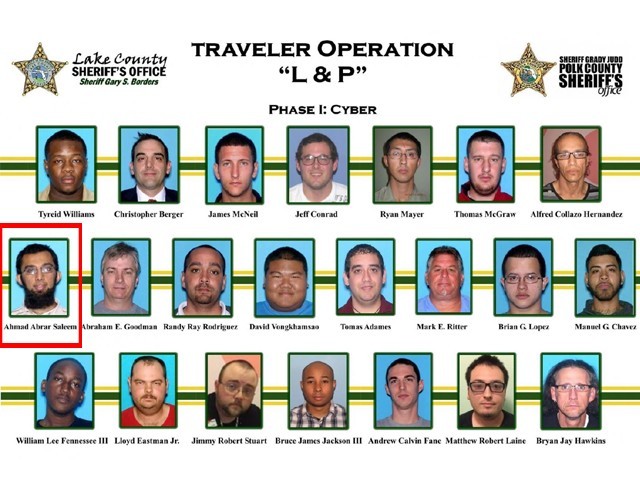 This week, American Muslims find themselves holding their heads and groaning over the new wave of sneering and jeering coming their way again. The tidal wave was set in motion last week with the arrest of Ahmad Saleem in Florida in a sting operation that busted a major child sex ring. Saleem was one of the 100 men arrested in attempting to have sex with girls between the ages of 12 and 14. Police officers in Lake and Polk counties in Florida posed as young girls on chat forums to lure in these predators. When Saleem arrived at the arranged house looking to have ...
Read Full Post