A few years ago, India got embroiled in a senseless controversy over the movie Padmaavat. Before even seeing the movie, some hard-line elements had decided that the movie contained "intimate" scenes between the revered Rajput Queen, Padmavati and Allaudin Khilji, a Muslim ruler hated by the right wing Hindu ideologues. According to them, the movie hurt Rajput "honour" as it supposedly desecrated the revered Rajput queen. The film's director, Sanjay Leela Bansali, who was also physically harassed at the sets of the film, had to clarify several times, including through a YouTube video, that the film praised the Rajputs ...
Read Full Post
In early 2016, rumours started circulating that Alia Bhatt and Ranveer Singh will be starring together in Zoya Akhtar's next directorial venture. Having previously directed Zindagi Na Milegi Dobara and Dil Dhadakne Do, films deemed both critical and commercial successes, there was a lot of speculation and excitement surrounding news of her latest venture. Akhtar's films always have an ensemble cast which makes us all the more eager to watch them. According to some reports, Ranbir Kapoor was also initially meant to star in the movie, but it didn't pan out. Sara Ali Khan, Bollywood's newest female lead, was also rumoured to make ...
Read Full Post
At the time of writing this article, the trailer for The Legend of Maula Jatt (LoMJ) has already garnered around three million views on multiple accounts on Facebook, around one million views on YouTube, and more than a million views through different reaction videos. It has generated the hype it truly deserved. Anurag Kashyap was one of the first ones to tweet about the trailer, while the likes of Karan Johar, Alia Bhatt and Sonam Kapoor are full of praise for what they have seen. Maula Jatt is back and this time its @_fawadakhan_ https://t.co/bgkA3017C3 #TheLegendofMaulaJatt #MaulaJatt — Anurag Kashyap (@anuragkashyap72) ...
Read Full Post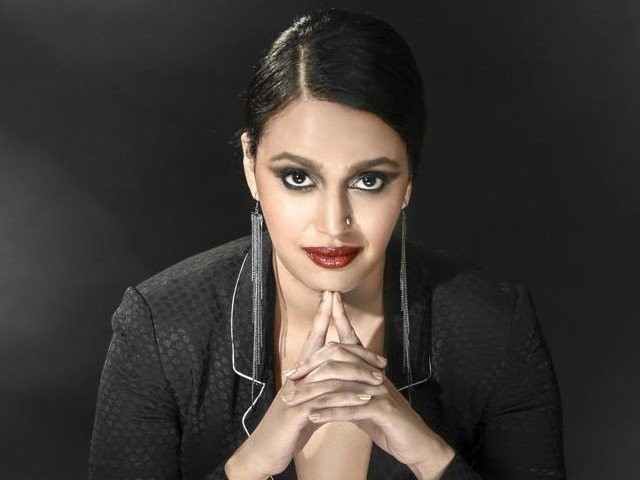 Given the current milieu of tense relations between India and Pakistan, an Indian contemplating the comments made by a relatively unknown Bollywood actress regarding Pakistan being a "failing state" may not be the most reasonable exercise. However, her statements bring forth something very typical about an average Indian's perception of Pakistan. Over in Pakistan, actress Urwa Hocane's posts calling Swara Bhaskar out for her contradictory statements on Pakistan have already gone viral on social media. Pakistan is the country that you @ReallySwara referred to,in 2015, as the "Best country you have ever visited" and it has only gotten better in the last few ...
Read Full Post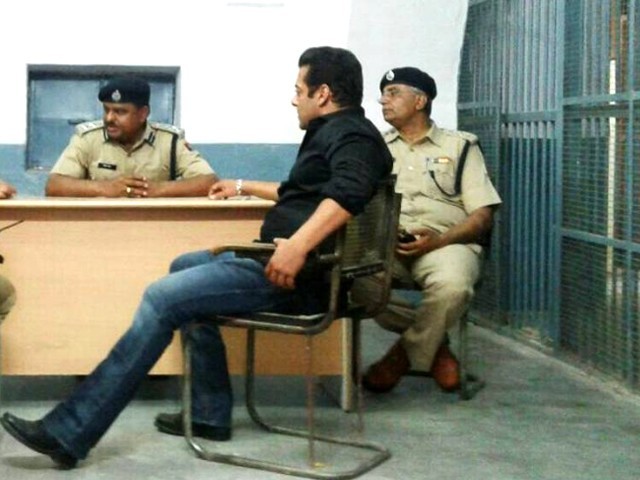 There is no doubt Bollywood superstar Salman Khan has a larger than life persona. Very few people in India are ambivalent about him. They either love, adore, and worship him, or they absolutely detest him. Like every other individual, he is complex and probably has multiple facets to his character. The grapevine is filled with stories of his viciousness and callousness, but at the same time, tales of his generosity and large-heartedness have acquired an almost legendary status. All we can do is pray for @BeingSalmanKhan and wish best for him… The man's known for his generosity nothing shld happen to ...
Read Full Post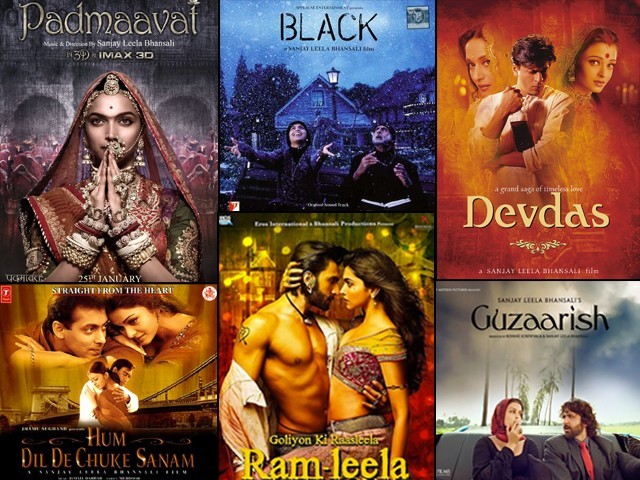 If there is a synonym for visual opulence, it is none other than the great auteur, Sanjay Leela Bhansali. With only nine directorial ventures under his belt so far, Bhansali's career as the main man behind the camera has not been less adventurous than a roller coaster ride. From being an assistant director to the crafty Vidhu Vinod Chopra, to his debut directorial flop; from successfully taking risks to creating a national level controversy, Bhansali has probably seen it all in his career. Yet he always strives to deliver a magnum opus like never before, with Padmaavat being the latest ...
Read Full Post
Padmaavat has been one of the most controversial movies to be released in recent memory. Right from the time its shooting began, it has been plagued by protests and disruption. This hostile reception of the movie is not entirely surprising, given that for some Indians, it invokes the memory of an extremely traumatic time in their history. Interestingly, it is not known for sure whether events actually unfolded the way they were portrayed in the poem, Padmavat, which happens to be inspiration for the film. Yet, with the almost divine status enjoyed by Rani Padmini in certain communities, a magnum opus ...
Read Full Post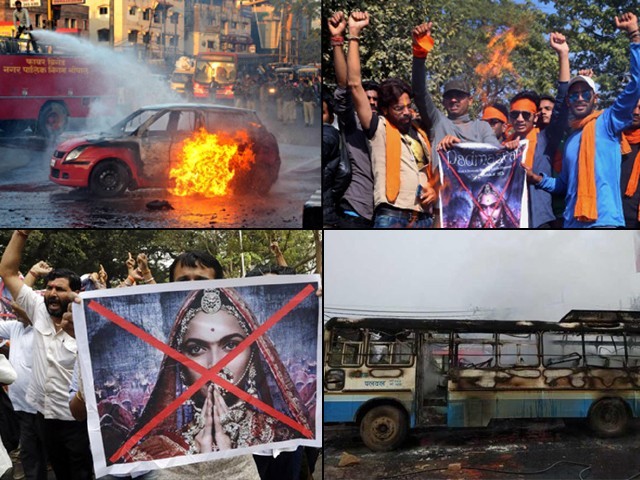 The year is 1303 AD. We are in the lush scrub jungle of Mewar, which surrounds the Chittorgarh Fort watered by the rains from previous months, and are witnessing Sultan Alauddin Khilji lay siege. Much that exists here in 1303 will cease to exist in the year 2018. A pride of Asiatic Lions are witnessed moving further away from the rough and tumble of the scene of battle, disappearing from our view. By 2018, they would have disappeared from Mewar entirely. The mind's eye, however, looks for someone who is conspicuous despite her absence. And yet, by 2018, the Mewar of 1303 ...
Read Full Post