I had taken a hiatus from work due to my household responsibilities, but now that my children had started school and all else was well, I decided that it was the perfect time to start working again. I had my first job interview in five years and as I sat there waiting for my turn, I couldn't help but feel rather uneasy looking around at the other candidates. They seemed to be more qualified individuals with updated resumes and a fiercely competitive knack about them. Clouds of doubt began to mar my enthusiasm. Perhaps I should have improved my qualifications before restarting my ...
Read Full Post
It's a matter of grave concern and great sadness that in the 21st century, despite all the world's advances in technology, science, society and economics, violence against women remains endemic. In fact, one out of three women around the world is a victim of gender-based violence: domestic violence, sexual assault and rape, sexual harassment, honour killings and many other permutations of this crime play out in millions of homes, workplaces, streets, villages and cities in every part of the globe. Violence against girls and women is rightly called one of the greatest crimes against humanity, occurring across all nations and cultures, ...
Read Full Post
This summer, when a meeting in Karachi was cancelled, I finally found an opportunity to visit the Flagstaff House. I had known it was a museum since college days but had been unable to visit it. I felt it was time to make up for the omission. Flagstaff House is an impressive stone building located in the Saddar area in Karachi, and was one of the residential properties of Quaid-e-Azam Muhammad Ali Jinnah. He had purchased it from a Parsi businessman before partition. As we pulled into the driveway, I was surprised that one could drive right in. There was only a single semi-interested security guard. Upon walking up to the ...
Read Full Post
One night, unable to sleep, I decided to aimlessly surf through Facebook. The curiosity of the human mind landed me on a girl's profile who seemed quite patriotic. She had commented on one of the posts which intrigued me to click on her profile and read her status updates. There wasn't much to be seen, just some stories of how people change over time. This all seemed very typical, until I came across a certain video on her profile. That very video is the reason behind this blog. It was an interview between the US Alumni Network and a young lady, ...
Read Full Post
The phrase 'stock market' has a charm around it, which grabs the attention of almost any listener anywhere in the world. In Pakistan, however, it portrays a picture of an exclusive club for the aristocrats who bet their easily earned fortunes in the corporate bazaar. However, perceptions are often incorrect and the same is the case with the Pakistan's stock markets, where the consequences usually involve lost opportunities to rake in money. A recently published report in The Economist concluded that the proportion of capital to labour is rising in developing economies. Simply put, to employ your human capital, as an entrepreneur, provides more financial ...
Read Full Post
The tragic killing of 24 Pakistani soldiers at the hands of US-led NATO troops on 26 November 2011 gave yet another opportunity to the local and international Jihadis to ridicule Pakistan's so-called alliance with the 'crusaders'. The first statement by Tehrik-i-Taliban Pakistan (TTP) coming on the heels of the incident reiterated its anti-Western mantra and reminded the government that the US can never be a friend of Pakistan. Manipulating the tragedy to further humiliate the Pakistan government, the TTP spokesman declared that his organization is not holding any talks with the government of Pakistan because "it is futile to negotiate ...
Read Full Post
Much has been said and written about lack of predictable and efficient public transport system in Pakistan's major cities – to no avail. Former mayor of Karachi, Mustafa Kamal, who built a swirling network of flyovers and signal-free corridors during his four-year tenure, was smarter than that to realise, and voice, that adding more roads was only a short-term solution. True unclogging of our major cities' blocked arteries would happen when you remove a significant number of vehicles from the road, which is only possible when you provide commuters with a viable public transport option. But the argument for a mass ...
Read Full Post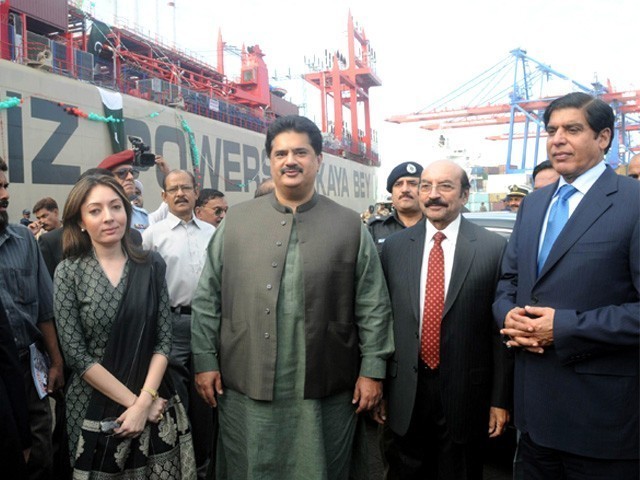 Disasters often bring opportunities and this adage is true for Pakistan. Federal Minister for Power Raja Pervez Ashraf, (also referred to as Raja Rental by fellow parliamentarians from the "friendly" opposition) inaugurated at Karachi what is said to be world's largest ship-mounted rental power plant. The power plant is to produce around 225 MW of electricity at the escalating astronomical cost starting from 20 cents per unit. In his speech, Ashraf mentioned a few things which are worth sharing; he admitted that electricity provided through this power plant will be expensive though he generously enlightened the audience by mentioning that it is a gift ...
Read Full Post
There's a "legend" of a podiatrist, who being the first to specialise in his town had to face a hard time surviving with near-to-no earnings. Realising little scope, he decided to build one. At nights, he painted rocks to make them appear like footballs. In the mornings, people mistook them for footballs, kicked them and hurt their feet. Moral of the story: When an opportunity doesn't knock, create one. Though meant to be a comic tale, one can relate to this concept: making others' lives miserable to accomplish your goals. It's a time of economic instability and such desperate measures ...
Read Full Post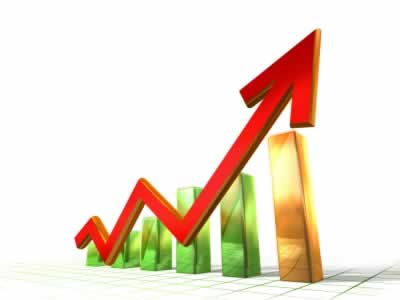 Pakistan is a country of unlimited human potential, especially with regard to talent that can be utilized to create a culture of dynamic entrepreneurship. Once the majority of your population is below 25 years in age you cannot depend upon a number of big companies working in the country to produce employment of a desired level for the qualified and skilled youth. It is all about how well the planners in the government provide solutions to the youth to become their own employers and in turn employ others. Let me give an example of a UAE based company, RSI Concepts. The company is ...
Read Full Post