Let me guess what you do the minute someone tells you that you look like you've gained a couple of pounds. You either go on a crash diet to the point of starving yourself; you hit the pool, the track and the gym; or you turn into a crazy calorie-counting freak, checking every little morsel of food to see how many calories it contains. Of course, there is always a chance that you approach your weight-loss project rationally and try to eat only healthy foods and exercise regularly. However, be warned that some so-called healthy foods may actually prevent your ...
Read Full Post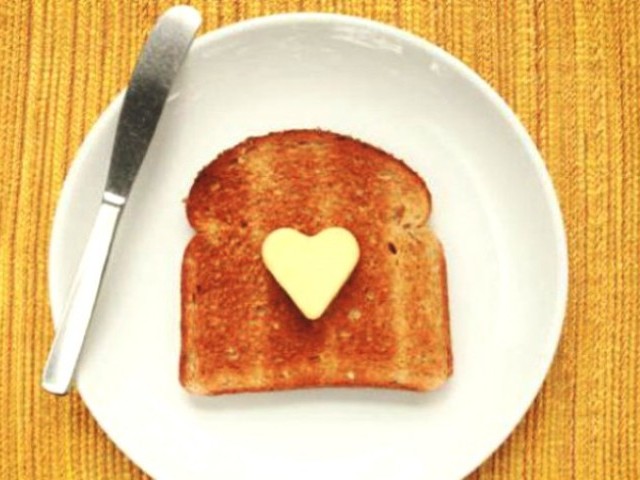 Heart break is as fundamental to life as breathing. We are all born, learn to walk, laugh, cry and eventually get our heart broken. To get over a broken heart and move on, what we need is a supportive shoulder, a patient listener and most importantly — food. In my work as a nutritionist, I have come across a term called 'Break-up Diet'. This is a diet that almost everyone follows at one time or another. We have all devoured countless bars of chocolate and tonnes of ice cream tubs in an effort to lessen the throbbing pain in an attempt to fill the ...
Read Full Post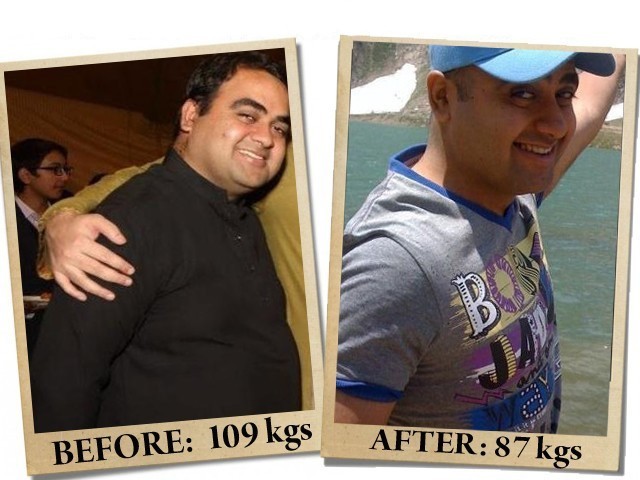 If the human body is an input-output system, that is, what you put in, you shall tuck out, why is being overweight such a pervading problem in Pakistan? Countless people, myself included, yo-yo between weight loss and weight gain throughout their adolescent lives. While policymakers look to Turkey for solutions to dispose of our waste, who in the health ministry is turning to solve our growing waist problem? With the government not budging on its 'top priorities', the problem and its remedial measures 'wrest' with the individual. I have been a victim of a lack of resources and care when it comes to weight loss here at home. Luckily, ...
Read Full Post
Cheesecake cravings are horribly inconvenient if you're on a diet because this delicious dessert is as fattening as it is appetising.  Sometimes, you really wish you could have a bit without worrying about the huge calorie intake. Well, there is a solution to your dilemma – the yummy no cheese cheesecake! No cheese cheesecake has all the attributes of being the perfect cheesecake, except it is not made of deadly, heavy cream cheese. Its main ingredient is the much hyped Greek yoghurt. Greek yoghurt is a healthy high-protein, low-carb alternative to regular yoghurt. You can have it for breakfast with fresh fruit and ...
Read Full Post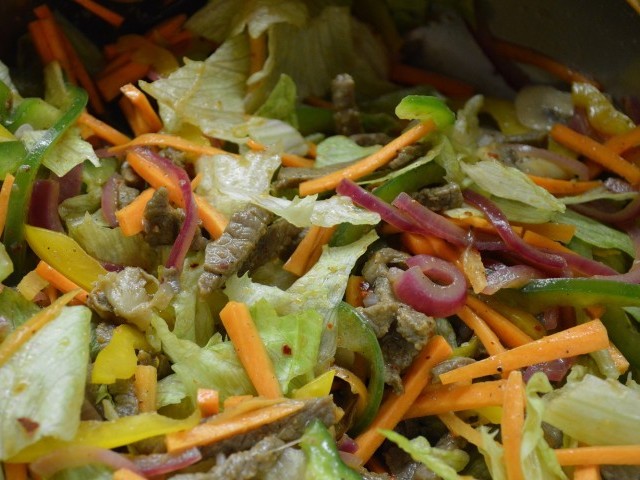 I'm sharing with you all the recipe of a delicious and aromatic salad – a refreshing change from the mayo loaded salads or the typical mixed vegetable salads we have on a regular basis. It's a full meal in itself if served with crackers or garlic bread. Here is what you will need. For the salad: 250g boneless beef (try to get undercut as its the most tender part) 1 medium sized onion 1 small sized lettuce head (I used iceberg lettuce) 1 carrot 1 bell pepper 1 cucumber 5-6 button mushrooms 1/4th cup vinegar For the dressing: 1 tsp olive oil 1tsp soy sauce 4 tbsp lemon juice or 2-3 tbsp vinegar 1 ...
Read Full Post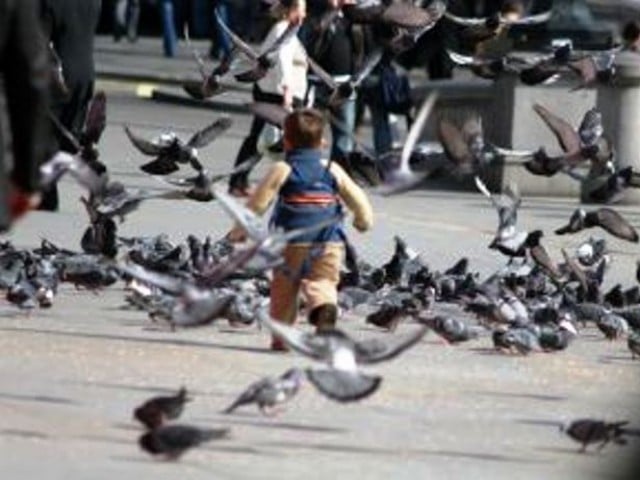 Recently I noticed my son diligently putting a diaper on his favorite stuffed dog and kissing it good night. I am told that this is an important milestone in his 23-month-old life since it shows that he has the ability to be caring and nurturing. For someone who never fully understood all the baby milestones hoopla, when it came time for my own son to reach them, I unabashedly turned into a bundle of emotions more clichéd than an aisle full of Hallmark cards. For it was not that he walked or talked or smiled for the first time, but ...
Read Full Post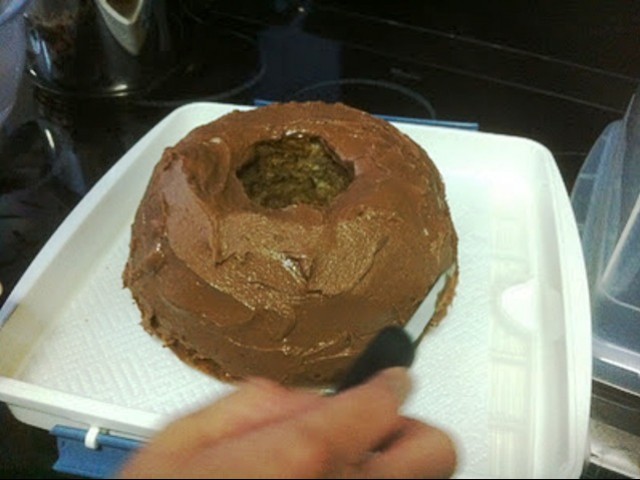 I love bananas and I love Nutella, and combining the two leads to sheer magic. While it is very difficult to imagine improving on Nutella, when you combine it with fresh cream, butter, and icing sugar, and then spread this frosting atop a moist cake chock full of bananas and walnuts, the blend of flavours is simply mouth-watering.  For UAE National Day on December 2, I was invited to a barbeque hosted by a friend. I knew I wanted to bake a cake for the occasion but couldn't decide which kind until I opened the freezer to find a handful of frozen brown bananas ...
Read Full Post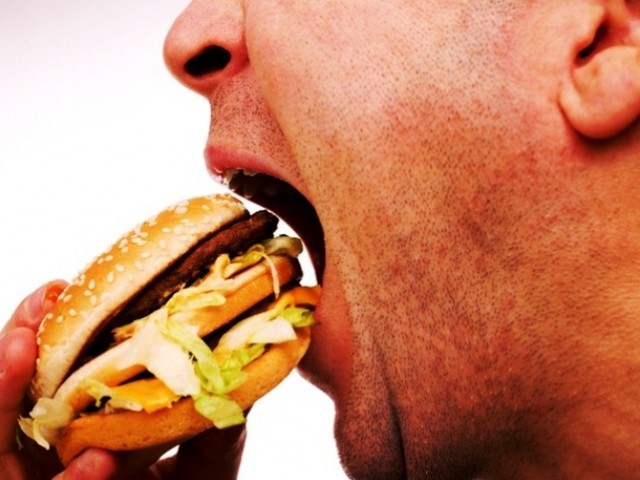 Ever noticed how a six-year-old screams in excitement at the thought of junk food and squeals in pain at the thought of fruits and vegetables? While many parents accuse the persuasiveness of food companies' marketing strategies for their children's avid interest in junk food, they are guilty of the same tactic. Whether it's the Popeye story to get kids to eat spinach or Bugs Bunny to get them to eat carrots, parents employ the same strategy. But it is not just kids that are gullible in the face of such immaculate marketing; it is every aunty that gasps at lawn billboards and ...
Read Full Post
I have an obsession with numbers. They epitomise knowledge in many ways and surveys give us a plethora of numbers and figures to handle and realize the reality of various beliefs and problems in our society. Although social science research remains limited in the country, the surveys conducted by the government do present us with some figures to assess. However, these are almost always never expounded upon and besides the obvious press release that states the executive summary of the reports, the entire news media and blogosphere never addresses them. In that very spirit, I thought that I should highlight ...
Read Full Post