For the Pakhtun people, the unwritten ethical code of Pashtunwali, dating to the pre-Islamic era, is as central to their lives as Islam. This can leave the Pakhtun people torn between religion and the culture of their people. One of the more deplorable ways in which this cultural-religious disconnect manifests is through the centuries old custom of ghag. Ghag, which roughly translates as 'avaaz lagana' or 'to make something known', is when a man announces his intention to marry a particular woman. The announcement can be done in many ways. Often a messenger is sent to the house of the ...
Read Full Post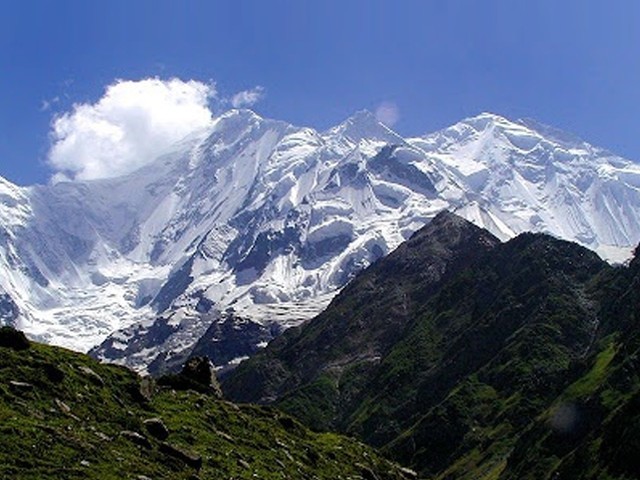 Foreword: I am not a travel writer and neither do I intend on being one. This narrative is simply an attempt to articulate a once in a lifetime travel experience to the fabulously mountainous north of Pakistan. Day 1 of expedition: On which all, except me, start the ascent to Rakaposhi base camp. Day 1 of expedition: On which all, except me, start the ascent to Rakaposhi base camp. When I woke up the day our expedition was to start, I felt a bit odd. I couldn't quite pin point the oddity. I ignored the intangible (not quite bordering ...
Read Full Post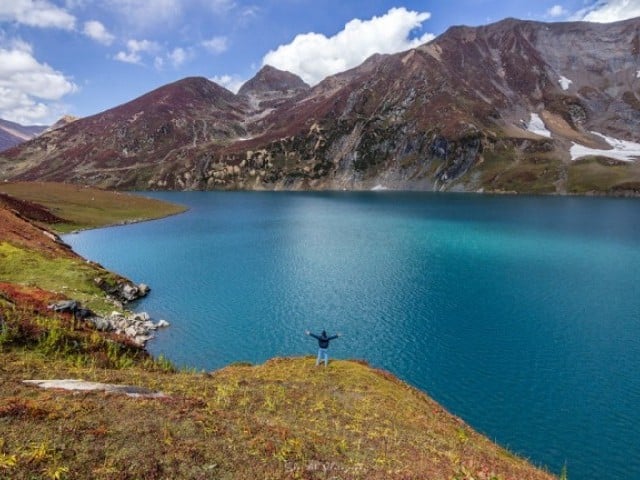 The northern areas of Pakistan are heaven for those who seek adventure. From the highest mountains of the world, to lush green valleys and pristine lakes, the north has it all. Our travel gem. Here, I shall take you through a visual journey of my travelling experience through the north of Pakistan. After this, I am quite sure you will be setting up your itinerary. 1) Pristine lakes and solitude Northern Pakistan has been blessed with some of the most beautiful lakes that one could ever imagine. My favourites so far have been Karomber lake, Chitta Katha lake and Saral lake. I was once able ...
Read Full Post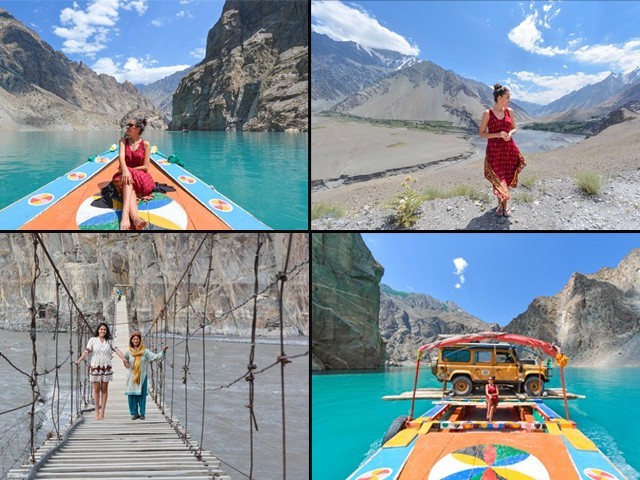 Fear, it's both a vital gift housed by human nature and an insidious enemy of the human race. On one hand, it whispers warnings and protects us from danger. On the other hand, it has the tendency to dramatise risk, rationalise rumours, glorify assumptions, and conjure terrifying truths in order to fill gaps in knowledge and experience. In this regard, fear often places two hands over our eyes and blinds us from hidden opportunities. It closes the gate on enlightening international relationships, thrilling life experiences and character-building adventures. I recently stared fear in the face and told it to take a ...
Read Full Post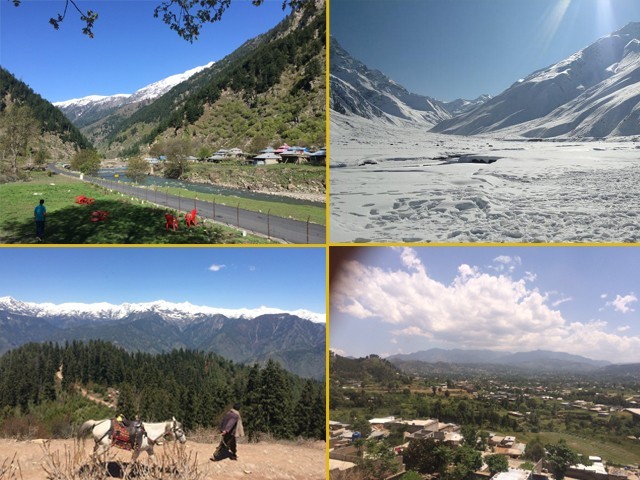 Recently, with the help of Royal Tourism Pakistan, I got the chance to visit one of the most popular and beautiful vacation spots in northern Pakistan – Naran and Kaghan. Considering it was May, and peak summers were around the corner, I expected it to be as hot as it is here down in Karachi. However, it is interesting to note that May is actually the tail end of winter in northern areas. We were travelling by bus and started from Rawalpindi passing through Mansehra and Abbotabad before reaching Naran. Since the journey was long, we decided to stay a night in a ...
Read Full Post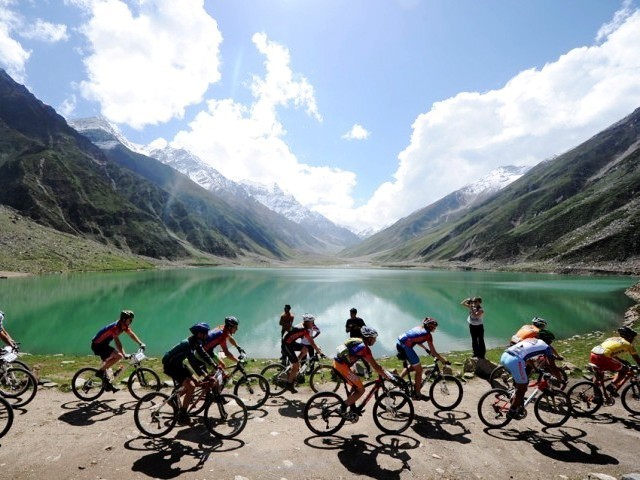 Pakistan is beautiful, it is utterly blessed! We don't just say it… it actually is. When it comes to breathtaking landscapes and mind-blowing sceneries, Pakistan is absolutely matchless. You think Switzerland is the most stunning place on this planet? Think again… 1. Gwadar, Balochistan Photo: Parhlo website 2. Bara Pani, Deosai Photo: Parhlo website 3. Neelum Valley, Azad Kashmir Photo: Parhlo website 4. Shangrila Lake, Skardu Photo: Parhlo website Photo: Parhlo website 5. Deosai Plains, Northern Pakistan Photo: Parhlo website 6. Dudipatsar Lake Photo: Parhlo website 7. Fairy Meadows at night [caption id="" align="alignnone" ...
Read Full Post
Once upon a time, a Pakistani who also happened to be an Urdu literature lover, was travelling from one city to another somewhere in the northern areas of Pakistan. Throughout his journey, only two books were his companion – Deewan-e-Ghalib and Kalaam-e- Iqbal. During a long bus journey, his tired and weary yet over-imaginative mind was in a half-sleeping and half-dreaming state. In this trance, he found Ghalib and Iqbal sitting in the seats right next to him talking to each other, completely oblivious of his presence. This is the conversation that ensued between these two great Urdu poets: Iqbal "Aah! Look at those beautiful mountains and ...
Read Full Post
The people of Northern Pakistan do not just reside on a higher altitude; in fact they are above us in many ways. They are healthier, wealthier and wiser. The northern areas of Pakistan, in addition to being one of the most beautiful places on earth, house some of the most brilliant people in our country (some of whom I've had the privilege to meet). Although I have had many friends from this area, I came abreast with their true potential and capabilities about six months ago, when I attended a residential youth camp with participants from all over Pakistan. A ...
Read Full Post
I once heard someone tell their friend, "The northern areas of Pakistan are truly heaven on earth." Hundred percent, I said to myself in my head. Places like Swat, Naran, Kaghan, Shangla and Skardu instantly take one's breath away, the second one lays eyes on the abundant natural beauty, the rich flora and fauna on offer and the snow-capped mountains of the Himalayas that surround these magnificent places. It is a paradise and dreamland for tourists. Replete with hotels, motels, cottages and holiday homes, the northern areas are the ideal getaway for those wanting to go on a family holiday and celebrate ...
Read Full Post
The allegations of fraud against Greg Mortenson were troubling to thousands of firm supporters of his mission to educate children, especially girls, in the isolated regions of Pakistan. For those who don't know who Greg Mortenson is, he is a humanitarian and the author of Three Cups of Tea, a New York Times best-seller. He is also a mountaineer and in 1993, he decided to climb K2. In his journey through northern Pakistan, he ended up in Korphe, a small village. He was in a terrible state and the locals of Korphe took care of him until he recovered. Mortenson, ...
Read Full Post