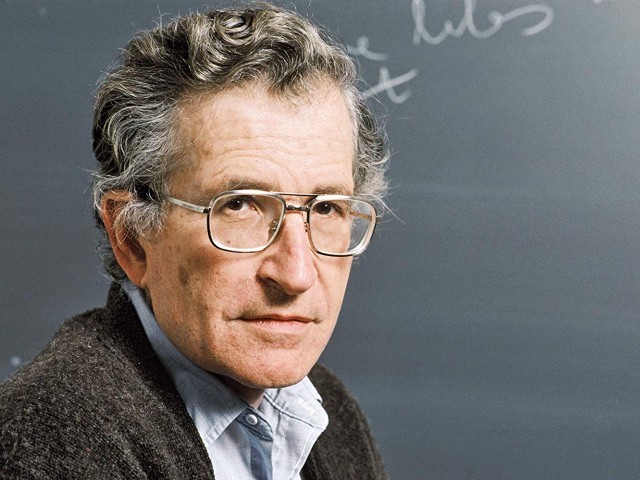 "Professor Noam Chomsky doesn't do documentary interviews anymore." The office assistant told me in her soft tone, pronouncing the alphabet R in a typical Boston accent. She added that they have 500 interview requests already. "Listen. You tell him that I am his biggest fan, and if there is one person out of the 501 who deserves to meet with him, it is me," I retorted. She laughed and before hanging up the phone said, "Alright, I will tell him exactly that." Soon after, I received an email from Professor Chomsky's office confirming the exact date and time of the meeting. Immediately, I flew to Boston ...
Read Full Post
Last week, I found a pamphlet of a budding political party innocuously placed next to my door. It embossed a pulp and a round South Asian face wearing a blue tie. Or was it a purple tie? I cannot remember. The party manifesto intrigued me the most. Notwithstanding the poor grammar, which showed the carelessness on part of the party candidate, it was the ambitious claims that interested me. As a Member of Parliament (MP), he promised to nationalise transport, improve health services, reduce housing cost and, wait for it, improve global trade. The manifesto's language did not only lack grammar, it ...
Read Full Post
Just recently, whilst watching a talk show on a news channel, I came across something horrific. Don't worry, I am not delivering horrible news, we have plenty of news channels to do that already. It was just an advertisement for washing powder. What was wrong with it, you ask? Take a look and you'll see what I'm talking about. So the advertisement, like all ads, aims to sell a product. However, the way they're trying to sell it isn't all that ordinary. It starts off with two women chatting: "Aray aaj kal ki larkian karti hi kya hain… yeh machine chalati ...
Read Full Post
As a philosophy, liberalism is more inward looking and hence does not try to shift blame on the outside forces. By its orientation, it also does not have an overly negative assumption about human nature and consequently is not obsessed with crime and punishment. It believes in the rationality of humans and further assumes that human intelligence is capable of creating an artifice where ethnic, linguistic, and other such 'natural' differences can be accommodated without creating a rift. Its emphasis and belief on human rationality rather than instinct, logically lead it to being more fluid and progressive. Conservative points of views ...
Read Full Post
Sam Harris is butting heads again – this time with Noam Chomsky. He recently blogged an email exchange he had with the great man himself; an exchange which, as with most things with Harris, quickly degenerated into crassness. That this torture-advocating anti-theist would, of his own accord, publicise such classless piffle over the web, expecting quite possibly a tsunami of approval from his fans, betrays a curious audacity one may only encounter in a special breed of omniscience-claiming cult-runners. Of course Harris can be absolved of such an indictment – no cult-runner is he. But he may well be drifting perilously close to ...
Read Full Post
Worshipers emerged from a mosque in Jeddah to witness a Saudi activist, Raef Badawi, being ceremoniously lashed. One… two… three… all the way to fifty painful whips, which are only the first of the thousand due to be delivered in 20 weekly sessions. International condemnations are flowing in, in support of the 30-year-old co-founder of Saudi Liberal Network, convicted of 'insulting Islam' after criticising powerful Saudi clerics online. He's also been sentenced to 10 years in prison, and ordered to pay a fine of one million riyals. This is not the first crackdown by the establishment on liberal Saudi artists, academics and writers challenging the ...
Read Full Post