Crazy. Crazy. Crazy. Every time a woman does something that society has predetermined for men, she is deemed crazy. Crazy for thinking she's good enough. Crazy for thinking she can. Crazy for thinking she has a purpose. This Sunday, Nike released an ad titled Dream Crazier. Serena Williams narrates the ad, depicting a spectrum of bosses. And no, I will not call them boss ladies, because that term discounts the female gender. These bosses stroke through the screen, charge through fields, smash their rackets on the ground, rhythmically move through rings, scream, run, jump, cry, laugh – these are real women. ...
Read Full Post
When a celebrity or corporation deviates from societal norms, it ends up creating controversy and a lot of debate. Right now, a Gillette advertisement, released just a few days ago, is doing the same. The advertisement has so far garnered well over 17 million views but more than the views, it is people's responses to it which tell the real story: Presently, over 450,000 people have 'liked' the video on YouTube while the number of dislikes is almost double this number. The comments section is also interesting because of the fierce debate that is developing slowly. On the whole though, ...
Read Full Post
When Dwayne or rather DJ Bravo chanted his cricket anthem Champions, a global audience danced along with him and Chris Gayle to the signature moves during the T20 cricket World Cup earlier this year. But amidst the celebrations, it was the victorious captain of the West Indies' women's team who stood out, not just for her Calypso rhythm, but instead more for what her team had achieved. Women cricket to me at least, finally arrived this World Cup.  Seasons change and so has the beat of the music. A few months later the reggae has been replaced by some new age beats, but if not a ...
Read Full Post
How do you come back from a 3-1 National Basketball Association (NBA) finals deficit? How do you beat a Golden State team that is arguably one of the best ever, three times on the trot? How do you win a tied Game seven, on the road, with just two minutes left to play? Simple! I, like million others, haven't been able to stop thinking about that block ever since I saw it. But it's not just the memory of this particular defensive play that I am finding hard to shake-off, the player that miraculously pulled it off is mainly the one that refuses to ...
Read Full Post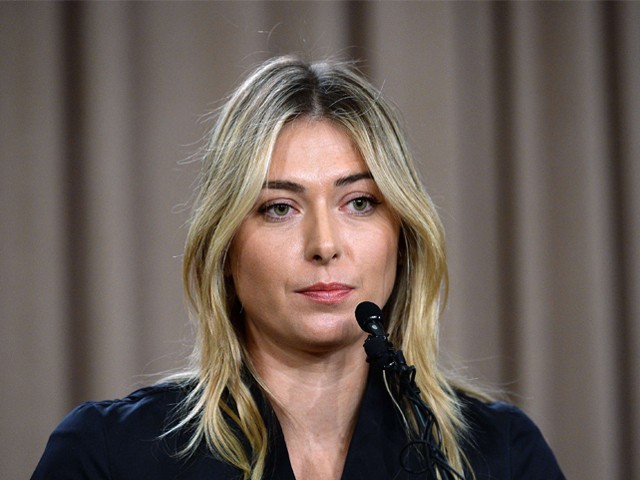 Every time she stepped on court, countless fans stopped blinking. They weren't only watching her game, Maria Sharapova was instead like a Russian ballerina mesmerising her audience, never mind the grunting. But one false step, even if unwittingly, and now she goes down in history books for the shot she should not have played. After the recent match-fixing allegations in the sport, tennis has now got a body blow with Sharapova's confession of failing a drug test. The Russian says she was taking the drug, meldonium, as a medicine for health purposes but researchers, for long, have been insisting this substance also ...
Read Full Post
Being Hamlet Every time she's invited to a social event, she finds herself in a little bit of a dilemma. Mind you, she is very social, loves chatting with a crowd and is popularly thought to be the life of a party. But the decision making to go, or not to go, to an event always weighs heavy on her mind. It would have been easier if the decision to not attend the party had been taken a couple of days after the invite was received and regrets had been offered to the host, rather than a last minute excuse on ...
Read Full Post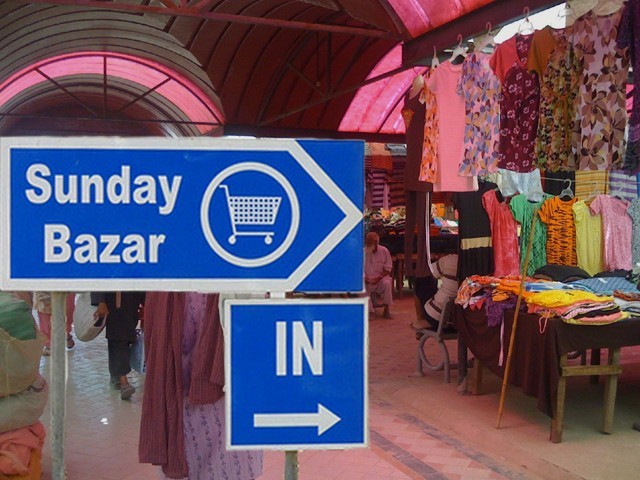 For those of you who are not from Karachi, Pakistan, and who do not know what Sunday Bazaar is, it is a huge open thrift market in the posh locality of Defence Phase 8. You will find anything and everything – bolts of luxurious fabrics, original oil paintings, fruits and vegetables, wicker baskets, leather jackets, second-hand books of all genres, used shoes and bags, disposed-off toys and electronics among many other things my brain refuses to do an inventory for. Essentially, it is a wholesale-cum-flea market which takes place on, you guessed it, Sundays only. And for those of ...
Read Full Post
One of the greatest and highly anticipated sports event is about to kick off on June 12, with the host nation Brazil facing Croatia in the first match of the FIFA World Cup 2014. Participating teams have already started preparations ahead of the competition, with some European teams travelling to the Americas a few days beforehand, to get used to the warm weather conditions in Brazil. Coaches have announced their squads for the World Cup, comprising of the best and fittest 23 men – according to them, that is. However, there are some notable miss-outs from the squads being carried to Brazil. For ...
Read Full Post