'Man's best friend' is a pretty common expression that refers to the powerful relationship that we humans have shared with pet dogs for ages. The first recorded use of this phrase dates back to Frederick the Great of Prussia from the 18th century. Ever since then, it has become part of the general colloquialism. But have we ever wondered why we share such an intense bond with our canine buddies? Worry not my friends, because we now have an upcoming movie that precisely aims to answer that very question. The From Hell and The Book of Eli famed Albert Hughes's new historical drama, Alpha, just had its first trailer released on ...
Read Full Post
Remember those years when we as a collective used to root for Leonardo DiCaprio to win his first ever Oscar. Well guess what, we have got another cinematic bandwagon to jump on to. Ladies and gentleman, may I present to you, Jake Gyllenhaal, the powerhouse performer who after DiCaprio's academy win is now the best actor to not have earned the accolade. Ever since his iconic portrayal of a psychologically troubled teenager in the cult classic Donnie Darko, Gyllenhaal has gone from strength to strength. Between Prisoner, Nightcrawler and Nocturnal Animals, the 36-year-old is truly at the peak of his craft. But surprisingly, he's been nominated for the Oscar on just one ...
Read Full Post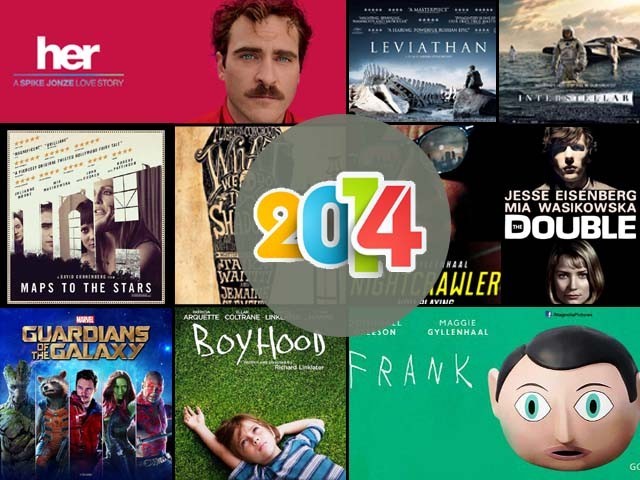 It's been a great year for films all round, from original yet nostalgic blockbusters to widely appealing independent movies. Here are my top ten releases of 2014: 1. Boyhood Throughout movie history, several filmmakers have voiced a desire to film actors in real time but none have accomplished this extraordinary feat until now. Master filmmaker Richard Linklater is renowned for having a knack for contemplating big philosophical questions in natural, performance-driven films and Boyhood is arguably the pinnacle of his career so far. Replete with flawless acting and hopefully drawing enough buzz to get an Oscar nod for Patricia Arquette, the film, though ...
Read Full Post
Nightcrawler follows one man's quest to claw his way up the career ladder, from a life of petty crime to the world of 'nightcrawling', a blood sport where stringers capture footage of graphic crime scenes, their motto – "if it bleeds, it leads" – to sell on to news channels. It is in this insalubrious world, bolstered by the media's thirst for ratings, Louis Bloom (Jake Gyllenhaal) excels, scheming his way to success. Positioned from the start in an unorthodox situation with this anti-hero, it is precisely because we are seeing the story unfold from Bloom's eyes that we can suspend ...
Read Full Post