I walked into the newsroom and everyone was buzzing. There was a blast in Hassan Square and someone was dead. It's Karachi so you know, this stuff happens every other day, but it wasn't just any other day and it wasn't just someone. It was Chaudhry Aslam. The Taliban finally got him. After God knows how many attempts, they finally got him. In 2011, they blew up his house and then in January 2006 there was an assassination attempt made on him at Gizri by gunmen associated with a big political party. Chaudhry Aslam's house bombed. Photo: AFP I grew fond ...
Read Full Post
As a writer and editor, I have a tough time deciphering what I like doing more: writing something from scratch, with my name under the headline, and the promise of a growing readership? Or ripping someone else's work to shreds and rebuilding the story. Writing is like making a dish from scratch (not reporting, where you basically state facts): you choose the ingredients and the recipe. You are responsible for the end result. The credit is yours as is the criticism. But editing is like fixing somebody's half-cooked dish. You can renovate it, rebuild it. You can add a ...
Read Full Post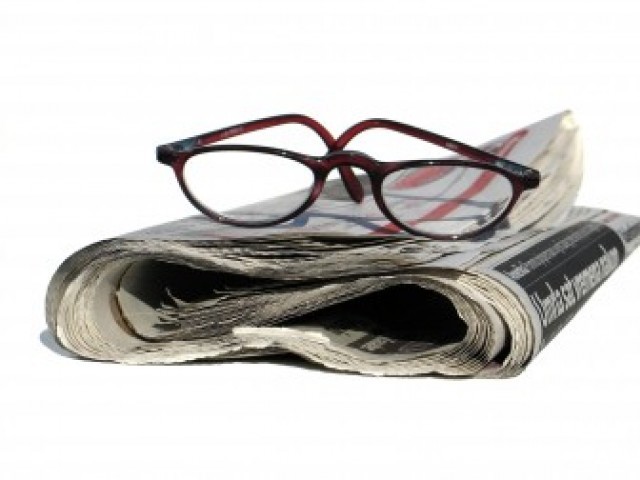 Pakistan. Pkaistan. No! What? Did I just spell my country's name wrong? Oh wait. No, I not only spelled it wrong, I printed it wrong. Printed it wrong on a newspaper — a national daily newspaper. The entire country is laughing at me. My career is over. I'm switching my phone off. Hibernation. When I wake up, I try to gather the strength to pull myself out of bed. It's 4:30am. I go outside my apartment door and there is no newspaper. I take a sigh of relief and then I'm simply angry at myself. How can a rational human being let one dream, ...
Read Full Post
For those who do not know (and that number is growing) November 20 is the death anniversary of one of Urdu's great intellectuals and poets, Faiz Ahmad Faiz. Sadly, the man and his body of work have become increasingly irrelevant for many Pakistanis, including myself. Conversation in the newsroom Me (upon spotting the story on a local news site): "Guys, today is the death anniversary of Faiz – are we covering it?" (Clueless) subeditor: "Isn't Faiz a hat?" Yes, Fez is a hat. And yes, Faiz has been reduced to token mentions in the print media or online ("Today is Faiz' birth or ...
Read Full Post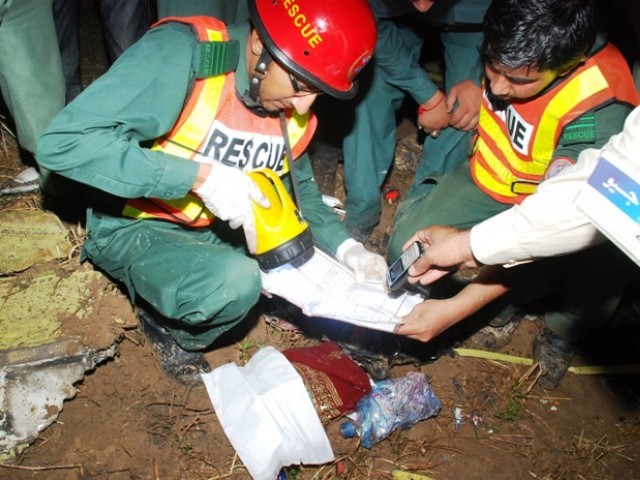 Here's what an ordinary day in the newsroom is like: Stories come in, at regular intervals. People edit them, casually, in the knowledge that our paper will reach our readers tomorrow. People take cigarette breaks. Someone reminds someone else to turn the television on in case of breaking news, which usually turns out to be something insipid (at least for a journalist), like tyre burning at XYZ roundabout. Here is what today, the day that over a hundred lost their lives in the Bhoja Air crash, was like: At close to 7 pm, breaking news turned out to be far more than ...
Read Full Post
News stories are like bomb blasts in Pakistan. Stories, like bombs, go off at frequent intervals here. People die every day and those who survive get agitated and display their anger at the lack of security. But then another bomb explodes and everyone forgets about the previous one. It seems the media follows a similar path. The biggest story of the year The media told us that the floods were the most devastating catastrophe to have ever been witnessed by Pakistan. Newspaper headlines shouted that more people had been affected than in the Haiti earthquake, tsunami and the 2005 Pakistan earthquake ...
Read Full Post
As Pakistanis we should now all be well versed with disaster coverage. Bomb blasts, terrorist attacks, violent protests, military operations, natural disasters – you name it and we have seen it all. However, instead of making us more proficient at covering tragedies, the influx of disastrous situations seem to have worked in reverse. For media personnel these situations are double disasters. The more serious the disaster is, the worse the situation in the newsroom becomes. As I started writing the first script for a television news package regarding the rescue operation at Margalla Hills crash sight, I was rudely reminded time and again, by ...
Read Full Post