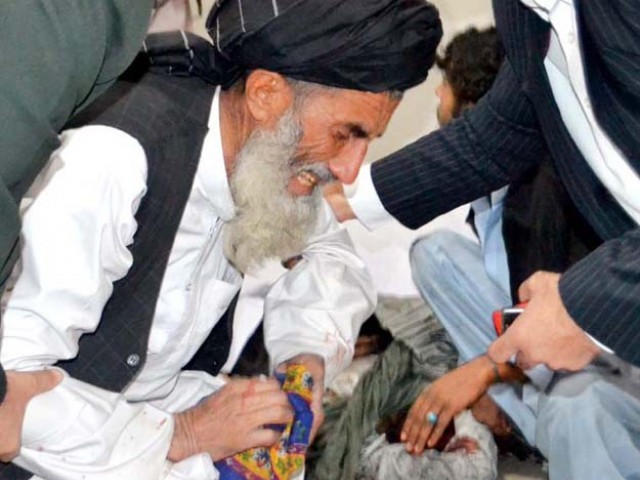 "The biggest struggles we face exist within ourselves."  The line caught his attention. In front of him, a young student sat on a seat, sifting through the pages of a worn-out paperback. He stood adjacent to the boy's seat, clutching on to his satchel with one hand, while the other firmly wrapped around the holding rail. It was around evening time and he was commuting back home from work. This travel was nothing new for him. For 25 years he had worked as a bookkeeper and every day, he would wake up at 5:30am without the aid of a clock to ...
Read Full Post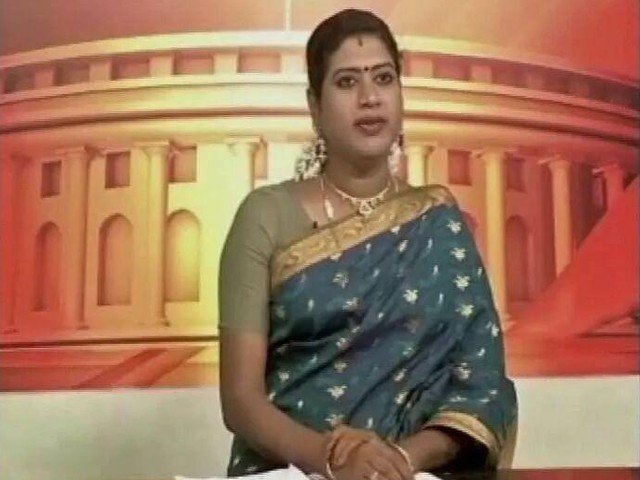 It is prime time bulletin on Lotus News, a satellite news channel in southern Indian town, Coimbatore. Dressed in a dark brown silk sari, 31-year-old Padmini Prakash is all set to read out the day's headlines. In matching brown lipstick, vermilion in the parting of her hairline and a bunch of white jasmine tucked in her black curls, Padmini sports a professional charm. Her Tamil pronunciation is clear. Her intonation is perfectly timed. In less than two months, Padmini has become one of the most popular news anchors of the television channel.   But it wasn't an easy journey for ...
Read Full Post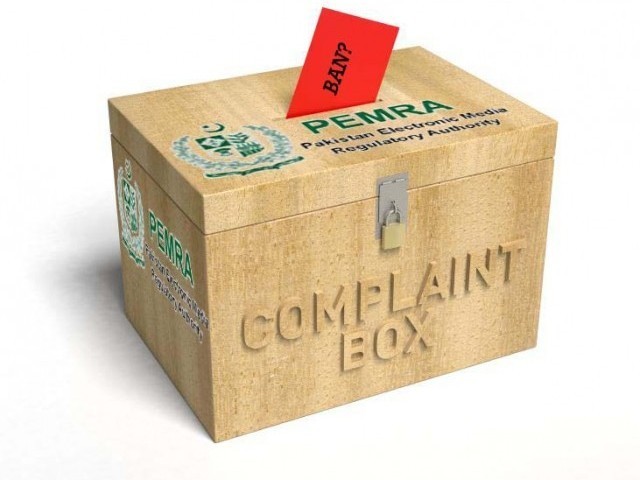 Following the uproar caused by the controversial episode of Abb Tak's show, Khufia, where the host, Uzma Tahir, forced entry into the home of a transvestite couple and tried to film their life, many viewers decided to display their outrage over various platforms: some expressed their anger over social media with the help of Facebook and Twitter; others wrote blogs that were published online on The Express Tribune's blog page. However, there were some that took a different route: many viewers decided to directly appeal to the Pakistan Electronic Media Regulatory Authority (PEMRA). If one visits the official website of Pemra, there is a ...
Read Full Post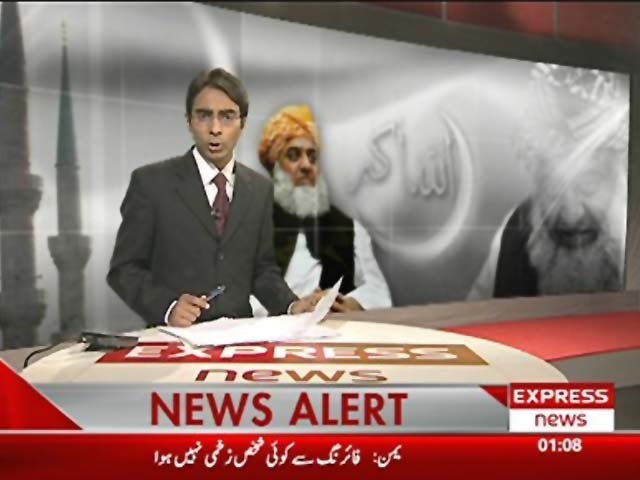 'Bottom feeders in the TV news industry', 'bimbos' and 'talking heads' – that's how I have often heard news anchors being described as. Some have even been accused of looking constipated on TV. Take my word – no news anchor deliberately puts on this expression on TV. Sometimes, it just happens! News anchoring in Pakistan is a relatively new concept. It emerged with the advent of cable TV news. Before the concept of sensational 24-hour Urdu TV news came to Pakistan, all one could find for decades was the poker-faced news readers only on Pakistan Television (PTV) news. In those days, they ...
Read Full Post
English newscaster Shaista Zaid retires after 43 years of service to the state broadcaster PTV, but did you know that for many years she was also the voice of the English speaking clock, and that to this day, you can hear her on PTCL announcing, "Your telephone subscription does not support calling this number. Please dial 17 for more assistance?" Her voice for me was the official English-speaking voice of Pakistan when I was growing up, during the years of Zia and state control over information; seeing her finally retire brings back memories of those difficult times. I can't help but think ...
Read Full Post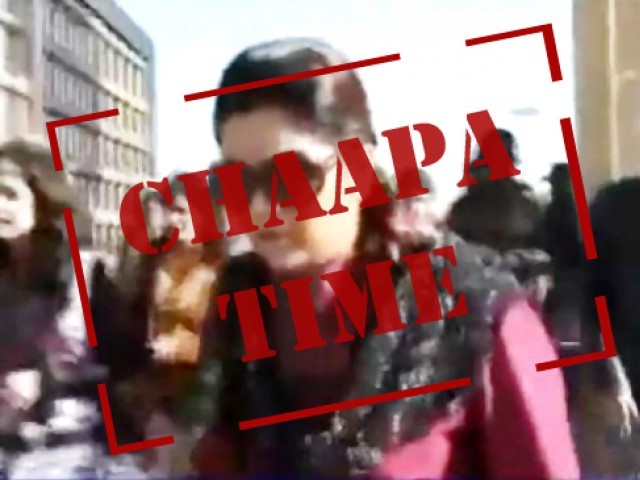 I entered the world of television in Pakistan aiming to inform and educate people through this powerful medium of expression. I took immense pride in my job but the comfort bubble burst soon enough. Not so long ago, I realised that everyone on TV is like a salesman, trying hard to sell a product. Sometimes the salesman goes to any length to make a living out of the product being sold. When you go to buy a product, every salesman tries to get your attention and aims to convince you that his product is the best (even if that product can ...
Read Full Post
Why do the participants of political debates on our TV channels shout so much? And why do they all talk at the same time? And keep talking? And why, while all of them are shouting at the top of their voices, does this creature called the anchor, jump into the fray? I happened to believe that a recent debate on one of the channels, which featured a minister, a political analyst and a very decent lady on the panel, may be worth watching. To my surprise, however, the participants had all come armed and prepared for a violent exchange. The opening ...
Read Full Post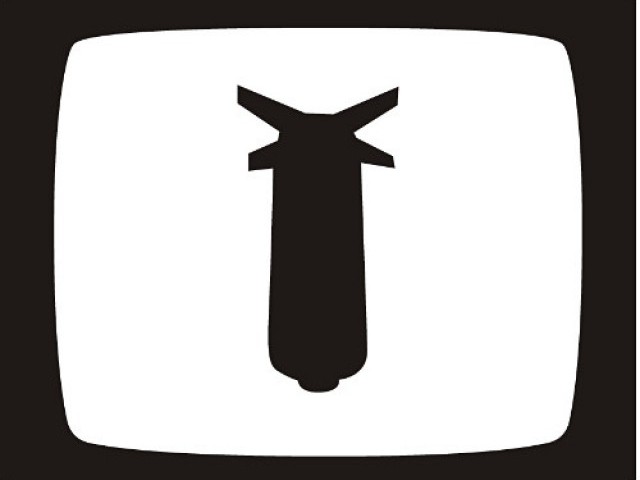 It is rather disturbing to see television show anchors pretending to be political analysts. Their so-called analysis is usually hype-creating propaganda. Somehow, they have developed the notion that they are superior to politicians and their naive, idealistic ideas are the solution to Pakistan's problems. They demean politicians to the extent that self-respecting political leaders have stopped appearing on guest panels. This in turn leads to the anchor of one television channel appearing as analysts on another channel as guests. Without any political background or knowledge, they go on harping about the future of Pakistan, not realising the consequences of ...
Read Full Post
There is something wrong with our electronic media. It has no decency left, what with thrusting microphones in front of grieving mothers and sisters. It is also shocking to turn on the TV and hear so-called experts on foreign affairs talking on prominent Urdu channels about tearing India apart 'along its inherent fault lines', containing Israel by coercion or threatening it with nuclear bombs to 'twist' America's arm and making it accede to our terms. (Incidentally, apart from rhetoric, these experts have no practical way to accomplish any of this.) The idea of unifying the Muslim Ummah is good, but stating that the ...
Read Full Post
News anchoring is quite underrated in Pakistan. People regard it as merely reading a script written by brilliant copy editors. But after one month  as a professional news anchor on Express 24/7 and I have realized what a misconception this is. When I told some of my friends about my new job, they asked me why not a show? My response was – why not news? Is news anchoring only about reading off the prompter? Surprisingly, news anchoring is still an alien concept to a lot of people I've come across. A lot of times the response I get is, "Oh so what is ...
Read Full Post