Pakistan is a land of diverse culture and boundless talent. However, what we lack here in abundance is acceptance, while denouncement and hatred are quite easy to come by. We push away anything or anyone who is even slightly diverse when compared to the hordes of our mediocre mainstream, choosing monotony over innovation. As a consequence, those who are truly gifted are forced to leave the country and follow their dreams elsewhere. And why shouldn't they? Those with bigger dreams need bigger horizons, and instead of broadening ours, we cast them out. Then we have the audacity to comment on how ...
Read Full Post
Many of 2016's most notable moments were mostly unfortunate, unchecked events of toxic masculinity. From the horrifying tragedy that was Qandeel Baloch's senseless murder, to Donald Trump's self-described 'locker room talk', and the Council of Islamic Ideology's (CII) absurd suggestion that 'lightly beating' one's wife 'as needed' is permissible, most of us are happy to be saying goodbye to a year riddled with examples of the negative impact rigid gender roles can have on culture. But 2016 also happens to have been quite the year for some Pakistani women. Below is just a handful of a large number of Pakistani women ...
Read Full Post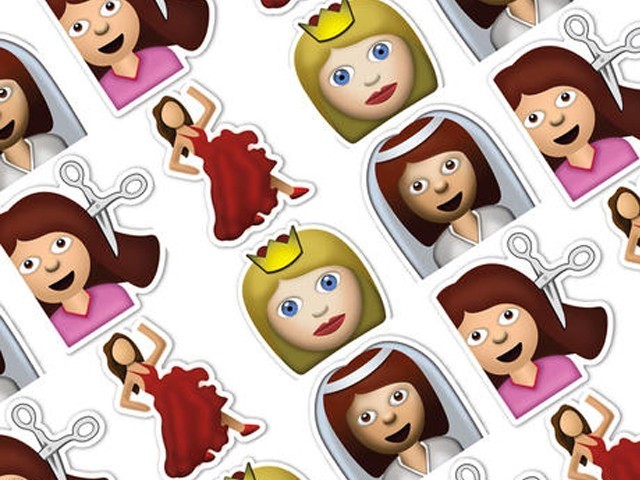 "Mummy, I can't find an emoji of a female architect or ski-instructor online," said my confused daughter. It was so true. If I was a frustrated looking at images of a dainty ballerina, a salsa dancer or a bride emoji, representing the entire female populace of the world, you can just imagine the confusion it must have caused my poor daughter. In most of the applications, all the professional emojis depict men in different forms of employment; a detective, a cop and a paramedic! For those who don't already know, an emoji is a small digital image or icon used to express an ...
Read Full Post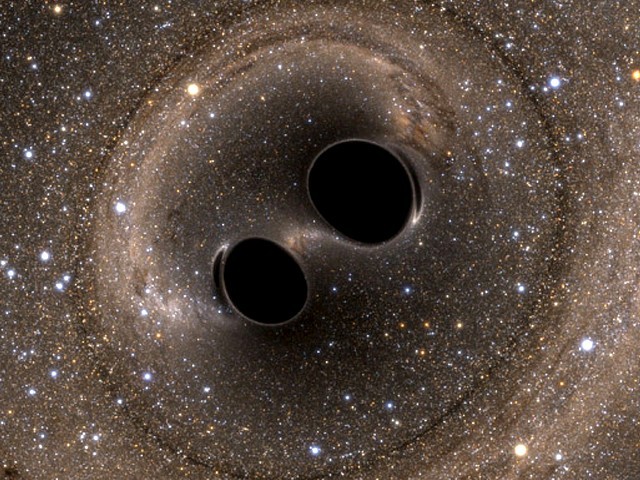 A little over a billion years ago, two black holes were orbiting each other somewhere in a galaxy far, far away. At this time, life on Earth had just found a successful way to include more than one cell in a body. Indifferent to the happenings on the Earth, these black holes were locked in a spiral of death. One black hole had mass equivalent to 36 Suns. The other was 29 times as massive as our Sun. Nature had already sealed their fates. With a sudden gasp, the two black holes merged into one. This larger black hole had ...
Read Full Post
Dear Nergis Darling, We are very happy to know that you have become super famous and that you were born in Karachi. In order to create a 'usable' past, we somehow distinctly recall that while you were growing up in Karachi, we were certain that teaching you sciences, and physics in particular, along with the rigors of the scientific method which is what we do best in the schools of Pakistan, especially, girls' schools. Therefore, we would like to take full credit for your achievements, especially those that have made you famous. The rest we neither know nor care about. We are ...
Read Full Post
Overnight, astrophysicist Nergis Mavalvala's star went supernova in Pakistan. As news spread that the Karachi born scientist's research played a role in one of the greatest scientist discoveries of our time, people who couldn't spell 'gravitational wave' began celebrating her achievement with the fervour of Neil deGrasse Tyson dreaming about first contact. Meanwhile, our right-wingers quickly started combing through scripture, seeking evidence of a Nostradamus like foretelling of gravitational waves, perhaps in hopes of winning a reductive reasoning award. But I digress. As TV channels and news dot coms broke the story, social media hit fever pitch. Proud of Nergis Mavalvala a Pakistani ...
Read Full Post