How do you come back from a 3-1 National Basketball Association (NBA) finals deficit? How do you beat a Golden State team that is arguably one of the best ever, three times on the trot? How do you win a tied Game seven, on the road, with just two minutes left to play? Simple! I, like million others, haven't been able to stop thinking about that block ever since I saw it. But it's not just the memory of this particular defensive play that I am finding hard to shake-off, the player that miraculously pulled it off is mainly the one that refuses to ...
Read Full Post
Around this time last year, Roger Federer had entered the US Open 2013 as an ailing old man (32 years) and had found it hard to battle against the young blood during the tournaments. Fast forward to 2014 and Roger has already bagged 49 wins, four more than the whole of 2013. With his back fully recovered, a wider racket and some insightful coaching tips from Stefan Edberg, Roger now reminds us of the glory days of 2006. Roger Federer of Switzerland (L) speaks with his coach Stefan Edberg during a practice session at the Wimbledon Tennis Championships in ...
Read Full Post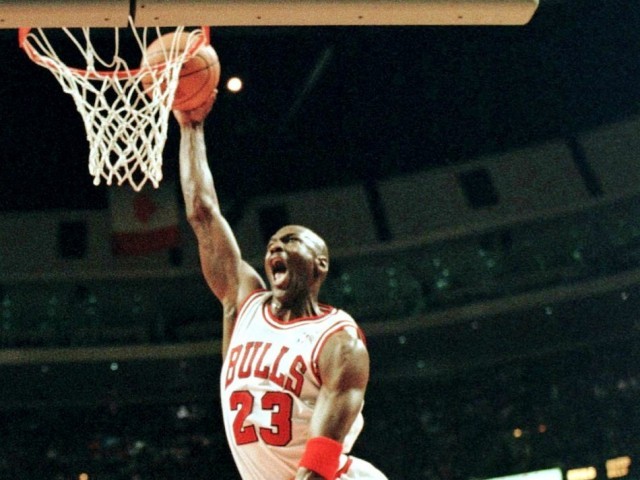 We've all heard of Icarus, the man who tried to fly; he flew too high and came crashing down. This story is probably the worst I've ever heard. It would have taught me to not believe; that we shouldn't push ourselves hard enough and shouldn't dream of doing the 'impossible'. Luckily, early in my life, I also encountered another story. A true story – one that took my breath away. This was the modern Icarus and he did not crash. I became interested in basketball at a very young age and fell in love with it after watching the premium basketball league called the NBA. ...
Read Full Post
In sports, politics or otherwise, there is nothing as disappointing as an anti-climax. As they walk away, sports legends are susceptible to a letdown since they rely more on tools that fade with age: speed, strength, reflexes, nerves and vision. Sooner or later, mentally and physically, there is always a given breaking point. Having already crossed their peaks, their last few paces to the exit often betray the impact they had over the years. It even threatens to overshadow their achievements. While it is painful to watch an over-the-hill legend struggle at the end, the embarrassment of a sudden fall is equally ...
Read Full Post