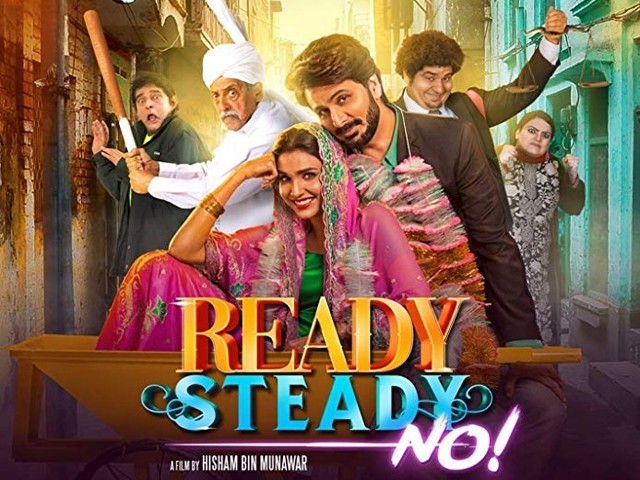 Pakistani filmmakers seem to find romantic comedies coupled with boy and girl running away from their families, quite lucrative at the box office. That's the plot we saw in films like Chhalawa, Wrong No 2, Balu Mahi, and probably will witness in upcoming films like Heer Maan Ja. And guess what, that's exactly what we got in the recent Ready Steady No as well, which is written, produced and directed by Hisham Bin Munawar. The film features Faisal Saif and Amna Ilyas as main leads, with senior television actors such as Salman Shahid, Ismail Tara and Nargis Rasheed being a part of the cast also. The Pakistani film industry desperately ...
Read Full Post
Rightly considered one of the most anticipated Pakistani movies of 2019, Baaji's trailer was unveiled yesterday to largely positive reviews. Saqib Malik's directorial debut, the first few seconds of the trailer show the film to be a cross between genres as we see drama, action, comedy, revenge and even murder. The cast includes the ever-glamorous Meera, who shares the screen with model-turned-actor Amna Ilyas. Other primary actors include Osman Khalid Butt, Mohsin Abbas Haider, Ali Kazmi, Nayyar Ejaz, and Nisho Begum. Baaji is about an aging former movie star trying her best to keep pace with younger, emerging talent that ...
Read Full Post
Na Maloom Afraad 2 is the sequel we've been waiting for. The original Pakistani comedy thriller, Na Maloom Afraad, was released in 2014 and saying that it took cinemas by a storm would be an understatement. Fahad Mustafa (Farhan), Javed Sheikh (Shakeel), Mohsin Abbas Haider (Moon) and Urwa Hocane (Naina) reprise their respective roles in this sequel directed by Nabeel Qureshi. The film is produced by Fizza Ali Meerza and Mehdi Ali and is written by Qureshi and Meerza. Na Maloom Afraad broke records to become the longest running Pakistani movie in cinemas when it was shown for 165 consecutive days following its release in October 2014. ...
Read Full Post
Shehzad Rafique is a well-known name in the Lollywood industry. From Ghunghat to Rukhsati to Nikaah, the masses till date remember his movies. After a short hiatus, Rafique is back with a biopic on Aitzaz Hassan – a 14-year-old martyr, who stopped a suicide bomber from entering his school in 2014, saving the lives of thousands of students – titled Salute. The movie is amongst the first biopics that Pakistan has produced on martyrs. Saima Noor was highly appreciated for her drama Rung Laaga with Faisal Qureshi – and now she graces us with her presence on the big screen. As an accomplished actress, a lot of expectations were pinned to Saima's able shoulders. ...
Read Full Post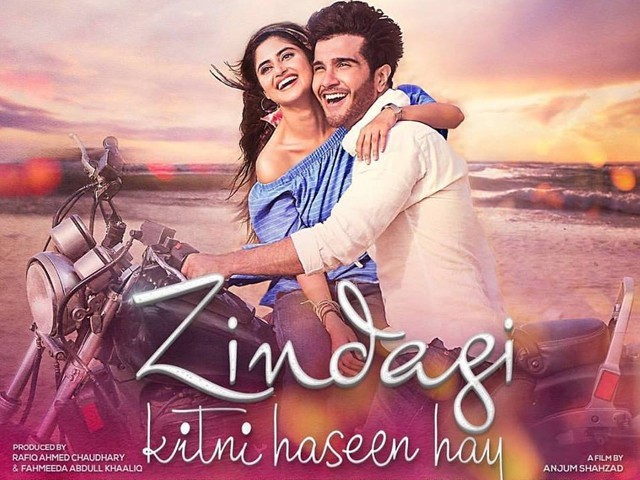 The Pakistani film industry was once known for great dialogues, amazing stories, and family-oriented dramas with significant entertainment value – that was between the 70s and 80s mostly. Zindagi Kitni Haseen Hay will be hitting the cinema screens in Pakistan this Eid. The film is packed with nostalgic reminders of all the aforementioned elements. It is the second directorial venture of Anjum Shahzad (his first was Mah-e-Mir (2016)). It marks the film debut of the main leads, which include Sajal Ali, Feroze Khan and Jibrayl Ahmed. The story revolves around Zain (Feroze Khan) and Mahira (Sajal Ali) who accidently bump into each other. Their love ...
Read Full Post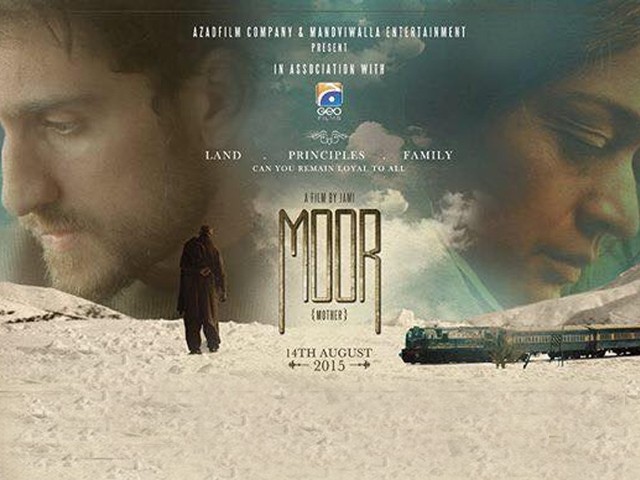 Pakistani cinema is emerging at a very unique point in our cultural history. Hollywood is knocking at our neighbour's door to the east as Bollywood sets its eye on the 500 crore club. On our Western front, Iran has become a globally recognised force in neo realist filmmaking, yet people get jailed there for dancing to a particular song. Afghanistan remains to be the centre of attention with a complicated set of woes and a new administration in place, and China is slowly becoming one of the biggest film markets in the world. In the middle of this hue and cry ...
Read Full Post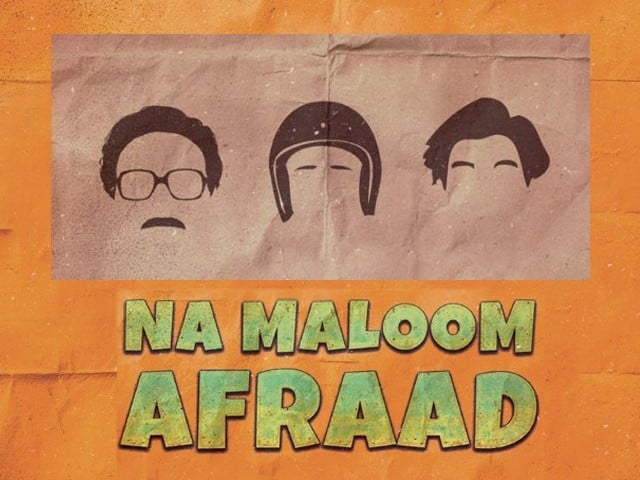 The term "Na maloon afraad", in recent times, has become almost ubiquitous and synonymous with those unknown/anonymous miscreants that are up to no good at all vis-à-vis to any law and order situation in our major cities. However, this time around, it has a comedic spin surrounding it; enter Na Maloom Afraad, the Pakistani feature movie! Suffice to say, the consensus will be unanimously positive and endearing when one will head out to the movie theatres to see this particular motion picture; they will be thoroughly entertained and get their money's worth. It is a pure masala film through and ...
Read Full Post