"No one likes to pick up a gun instead of a pen, until one is forced to save his family and honour," Nawab Din Bugti, a guerrilla commander in the Bugti Aman Force (BAF) turned member of the Balochistan Levies, replied to a question about why he did not complete his education and picked up a gun instead. Nawab in the BAF A muscular man with a thick, black and curly moustache, though not very tall, Nawab talks with a smile on his face until he starts talking about his enemies, whom he recognises as the goons of ...
Read Full Post
The media wing of Pakistan's armed forces recently confirmed that at least 20 Baloch insurgents, including a Farrari commander, have surrendered to Pakistan Rangers Punjab. Neither the commander nor the insurgents were identified in the statement issued by the Inter-Services Public Relations (ISPR), nor were any details of the surrender provided.  The erstwhile insurgents revealed that they were led by the self-exiled president of the Baloch Republican Party (BRP), Nawabzada Brahamdagh Bugti, and were receiving funding from the Indian intelligence agency, Research and Analysis Wing (RAW). Bugti is also accused of leading the Baloch Republican Army (BRA), a banned organisation which claimed responsibility for ...
Read Full Post
On March 17, 2005, bombs were dropped at my ancestral house in Dera Bugti on Pervez Musharraf's orders. My grandfather, Nawab Akbar Bugti, and my father, Jamil Akbar Bugti, were in a tin roof bungalow within the perimeters of our living quarters. They felt the ground under their feet shake for four hours and then decided to flee. Whenever my father recounts the story, he ardently says, "We didn't want to make it easy for them to kill us. We refused to be sitting ducks". As they headed to the hills, a string of bombs followed their footsteps. They were tracking my grandfather's movements throughout. ...
Read Full Post
My fondest childhood memories are of rolling down the landscaped gardens of the rest-house located beside the Quaid-e-Azam's residency in Ziarat. The undulating open space spotted with the frosted looking juniper trees provided an ideal environment for the equally inviting wooden dens; and the fresh dew on the grass under the clear blue sky was then so tempting for us to feel. Visiting these dream homes used to be the highlight of our summer vacations. The short picnics to Hanna Lake, Ziarat and Wali Tangi were enriching and peaceful to say the least. Quetta, I should say, was one of the most ...
Read Full Post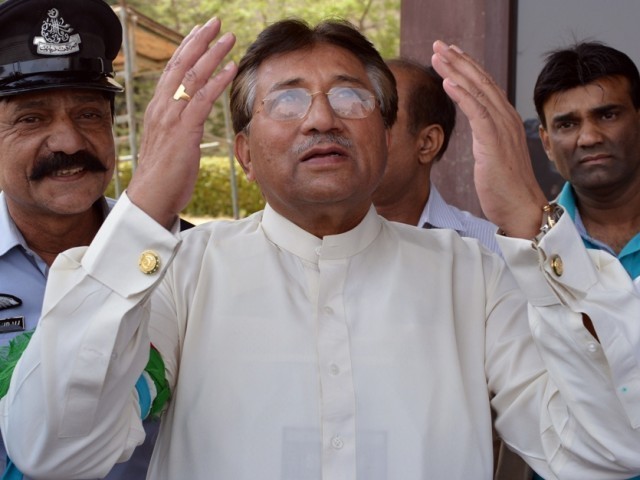 The former dictator is back, and this time, he is not wearing his uniform. I seriously do not know what our dear Commando is up to; do I hear anyone chanting "Pervez Musharraf Zindabad"? A very small number of people, gathered outside Karachi airport to welcome Musharraf upon his return and this did not portray the entirely rosy picture he had painted for himself. As expected, and rightly so, the government had cancelled the congregation that was to greet Musharraf at his arrival and I think that bit of reality served him well. However, his return has made me recall the ...
Read Full Post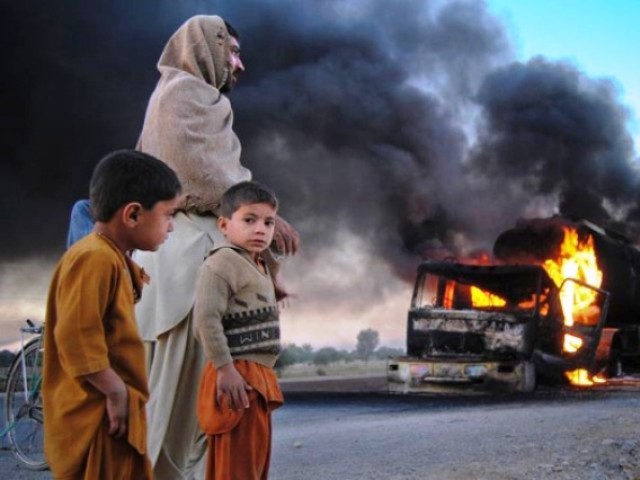 A senior journalist chose his words very carefully while explaining to a guest who had come to Quetta from Islamabad to compile a report on difficulties and circumstances under which journalists work in Balochistan. "The deteriorating situation is a result of war and terror that Pakistan has been fighting for the past three decades. There is lawlessness in Khyber-Pakhtunkhwa and the tribal regions but Balochistan is the worst affected," he told him. His fears and calculations were understandable following the multifaceted threats journalists face on a daily basis. Journalists who received threats lodged complaints and said they could not edit the news ...
Read Full Post