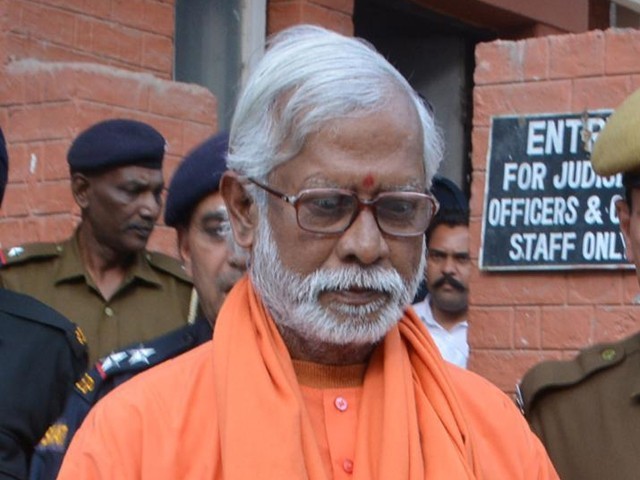 Over a week ago, Swami Aseemanand, a saffron-wearing culprit on trial for the Samjhauta Express attack, emerged out of the courtroom with a loud chant of 'Jai Sri Ram'. He, alongside three others, had just been acquitted by the court due to an alleged lack of evidence. Ironically, during the investigation period Aseemanand boastfully confessed to his heinous crimes to sabotage peace. February 18, 2007 was a disastrous day for peace between India and Pakistan when Hindutva followers blew the Samjhauta Express with improvised explosive devices killing 70 passengers, a majority of whom were Pakistani. The incident took place near ...
Read Full Post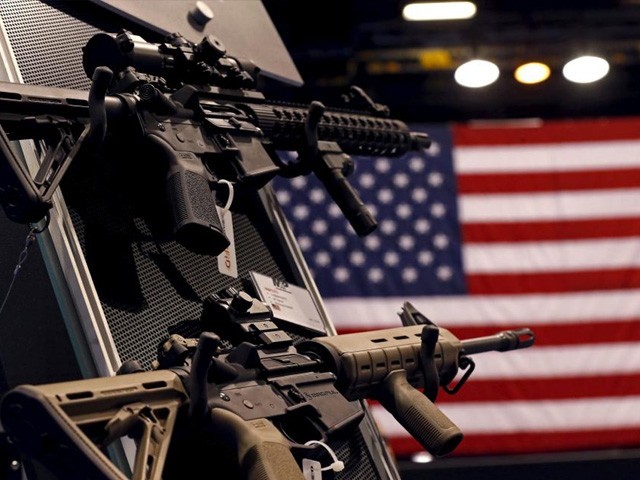 On November 14th, the US faced another mass shooting at an elementary school in California. The shooter, identified as Kevin Jason Neal, killed his wife, shot his neighbours, attacked the school and drove by the area while shooting at motorists. He was responsible for five deaths and injuring 10, which included children. Eventually, he was killed by the police. This tragedy is one of the countless mass shooting incidents in the US that have escalated to a point where the country now leads the world in such mindless tragedies. Surprisingly as it is, the statistics surpass even that of countries like Pakistan that are rife with ...
Read Full Post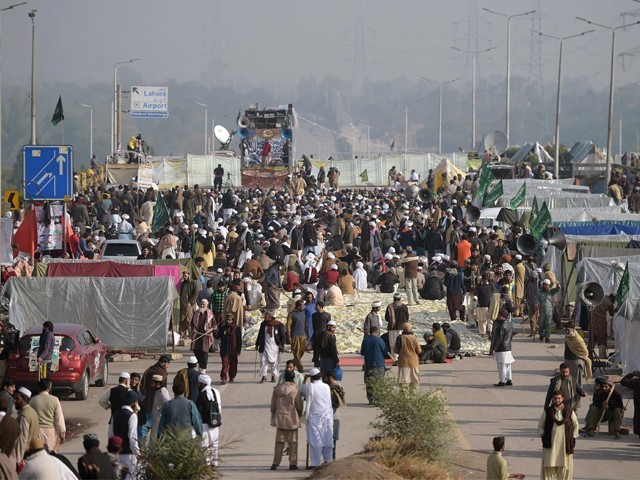 For the past two weeks, hundreds of right-wing Islamists belonging to various religious parties have been protesting in Islamabad, which has disrupted the capital's life. The protesters have been demanding the resignation of the federal law minister over a recently omitted reference to the Prophet Muhammad (PBUH) in a constitutional bill. While the law minister has apologised by terming the constitutional amendment a "clerical mistake", the protesters continue to insist that they will carry on the protest unless the minister resigns. Last week, the Islamabad High Court (IHC) ordered the federal government to ensure that the protesters leave the capital within a day. However, the protesters have not moved an ...
Read Full Post
In an era of hyper-nationalism bordering on fascist tendencies, a strongly crafted statement works wonders for your public image.  This is exactly what we witnessed recently. America's recent tragedy, otherwise also known as President Donald Trump, was found to be ruffling some spiteful feathers yet again. But Trump said what all American leaders have already said about Pakistan (we've been compared to cancer and called an international migraine, for starters). He also threatened Pakistan with the stoppage of American aid if we don't "do more". Been there, heard that. In came Imran Khan to rescue Pakistan from this shared sense of shame. In ...
Read Full Post
Tragedies unite nations, a lot more so than celebrations. Tragedies dissolve differences that divide us as we are emotionally forced to focus on one event rather than on each other. For the citizens of Pakistan, the Army Public School (APS) massacre of December 16, 2014 was that defining tragedy. As a nation, we had become numb or I dare say apathetic, to the killings of our fellow Pakistanis as long as we were not related to them. The extensive target killing of minorities in Pakistan hardly brought a noticeable moment of sorrow for most. APS changed all that. The images ...
Read Full Post
Following the ghastly December 2014 Taliban attack on 132 schoolchildren, Pakistan's government unanimously passed a National Action Plan (NAP) so that, "No room will be left for the extremism in any part of the country." Among its 20 points, NAP outlaws radical literature and funding, calls for restructuring in the FATA region and Balochistan to address regional grievances, and lifts the moratorium on the death sentence for convicted terrorists. But well over a year into its execution, NAP has been less effective and more counter-productive than meets the eye. As one of numerous examples, consider the case of 81-year-old optician Abdul Shukoor. This past January, Shukoor, an Ahmadi Muslim, and ...
Read Full Post
On December 16, 2014 seven men entered the Army Public School (APS) in Peshawar and killed 141 people including 139 children. On January 20, 2016 several gunmen entered, and killed 22 students of the Bacha Khan University Peshawar. These aren't the only mass shootings to have taken place at educational institutions around the globe. Since the 1960s, thousands of students have been killed in mass shootings at schools in countries including Canada, Germany, England, France, Finland, Israel, Azerbaijan, Lebanon, Brazil and Pakistan. Some, not all, of these attacks were terrorism related. Each nation has reacted according to the nature, intensity and motives of these ...
Read Full Post