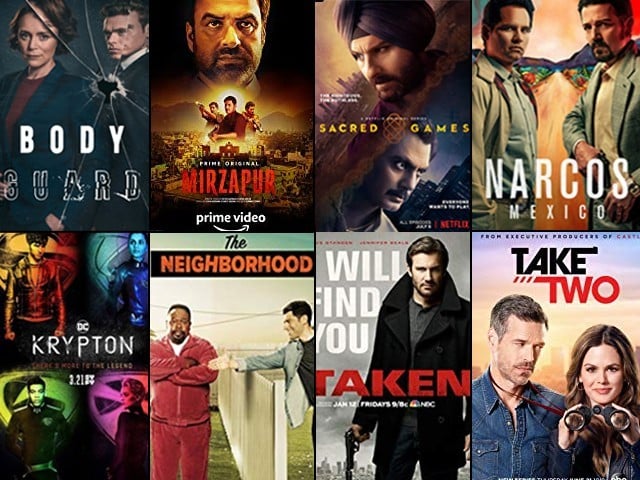 There is no doubt that we are living in the golden age of television. With loads of new enticing televisions shows being produced every year and keeping us hooked throughout, there is no doubt that we are witnessing 'peak TV'. Every year countless television networks and streaming services produce their own TV shows to attract as much audience as possible. The competition amongst them gets tougher by the second and we the audience, couldn't be happier as we are treated with more and more entertaining content with each passing day. To mark the end of the year, below is a ...
Read Full Post
As soon as I was done with the third season of Narcos, I knew the fourth season was already on the cards. I also knew that the new season would offer something new as the Colombian chapter of the show had come to an end with the third season. It was in December 2017 that the new cast members were announced. When I got to know Michael Pena (End of Watch, Fury) and Diego Luna (Rogue One: A Star Wars Story) were going to lead the cast, I was very excited to say the least. Soon it was also announced by ...
Read Full Post
The last time we got to watch a predator hunt his prey was back in the 2010 movie, Predators. The James Rodriguez produced and Adrian Brody starrer was a decent entry in the franchise, but couldn't quite revive it the way it was meant to. However, eight years later, 20th Century Fox decided to double the budget and brought Shane Black to the helm. Black, who had a small role in the original Predator (1987) and has also directed hits like Iron Man 3 and The Nice Guys, was the perfect choice. Titled The Predator, this latest addition to the sci-fi ...
Read Full Post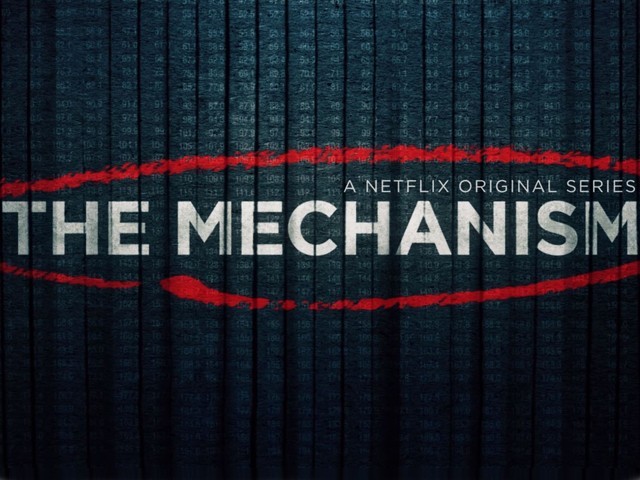 Remember the Panama Papers? Well, of course you do. For starters, there was a time when this corruption scandal was all our local media had to offer. Be it night or day, Panama was the go-to content for virtually every news channel in the country. However, despite the 24/7 blanket coverage, can you really say for sure that all of the scandal was making sense in your head? Kudos to you if it was, because to me, all of it sounded like gibberish; too much noise, and too little actual information. Well, guess what? We are not the only ones with ...
Read Full Post
The first two seasons of Narcos, as we all know, chronicled the rise and the subsequent fall of one of the richest and deadliest drug kingpins the world has ever known, Pablo Escobar and his notorious Medellín Cartel. Season three is all about their sworn enemy and rival, the Cali Cartel. Here are eight reasons why I think that season three is better than its previous ones: (Spoilers alert!!) 1. Tactical finesse Unlike the sheer violence and fear that Escobar (Wagner Moura) thrived on as an instrument to enlarge and amplify his drug empire reign, the Cali Cartel did things incognito, like a sophisticated organisation. Their tactics were to ...
Read Full Post
Following the demise of the Medellin cartel and its kingpin, a certain Mr Pablo Emilio Escobar Gaviria, it is now time for the Cali crew to take its claim as the new lords of blow in the latest offering of Narcos, which recently saw its first full-length trailer released last week. While season one and two dealt with Drug Enforcement Administration (DEA) agent Steve Murphy's pursuit of the notorious don Escobar, the forthcoming third season sees veteran agent Javier Peña (Pedro Pascal) taking the reins as DEA's chief tracker, with help from American and Colombian law enforcement agencies, hunting down the ...
Read Full Post
Netflix has been dominating the television landscape for a number of years now. Their strategy of rolling out entire seasons in a day has been a successful one because of how quickly it has turned people to binge-watching. Another reason for their success is that they have not only produced great shows, but produced genre-diverse shows, which means they have got a little something for everyone. Shows like House of Cards, Orange is the New Black, Master of None, Making A Murderer and Narcos are all part of this list. Ozark is the latest show to join this list. Created by Bill Dubuque – the writer ...
Read Full Post
If you are like me, someone who swears at anything and everything under the sun, there are times when the repertoire of your favourite curse words is simply not enough for the occasion. For these very times, your love for foreign cinema comes in really handy. The first season of Narcos – being a cracker of a show aside – was a must-watch for those like me who swear by their swear words. So you can imagine the level of excitement I had for the second season. I was dying to add a few more Spanish expletives to my everyday ...
Read Full Post
Narcos is an American crime thriller drama series. It is based on the real life character of the notorious and infamous Colombian cocaine baron, Pablo Escobar. The television drama series recounts and chronicles his ascension to power, influence and riches to eventually become the megalomaniac, cutthroat and despotic drug lord that he was. This makes the series relatively engrossing and thrilling at the same time. Pablo Escobar.Photo: IMDb The first season of the series is predominately set during the 70s and 80s. It is mainly written by Chris Brancato and directed by Brazilian filmmaker José Padilha, featuring Brazilian actor Wagner Moura. Wagner Moura is seen playing ...
Read Full Post