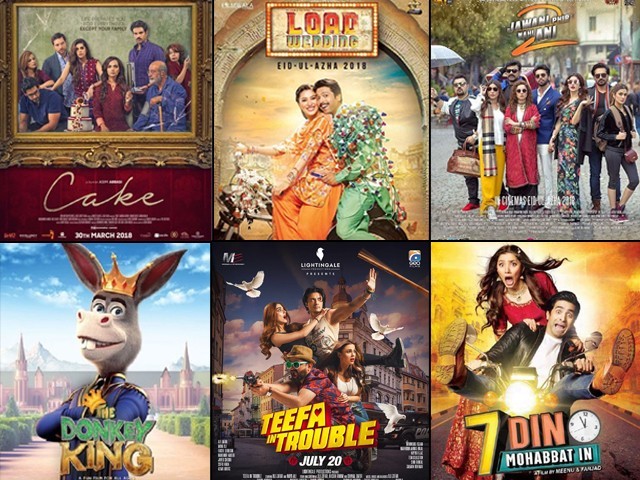 The year is almost over, and there is no doubt the 'revival' of Pakistani cinema continued in 2018. It would even be fair to say the so-called revival phase is over and the industry has stabilised to a degree. It should only go up from here, as our filmmakers have now understood the basic needs of the modern cinema going audience. While production values, music and the film treatments have significantly improved, the stories remain the weak link. However, this is a problem with most large-scale films, even across the border. Yes, there are still some black sheep insisting ...
Read Full Post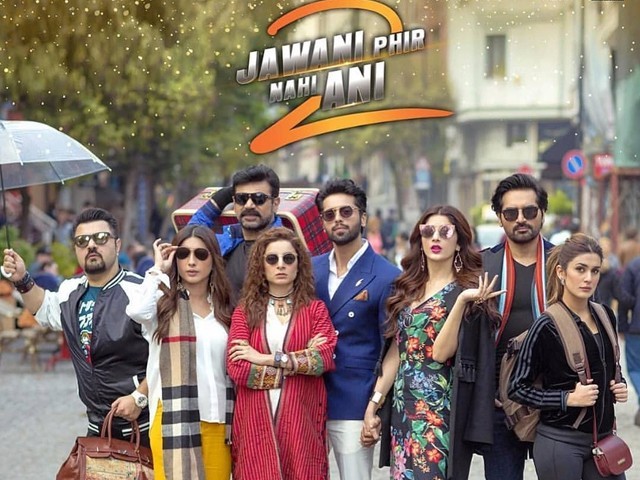 Very few sequels receive more appreciation than the original film itself. For instance, Na Maloom Afraad was brilliant when it was released, but Na Maloom Afraad 2 was not as crisp, witty or smart as the original. The same goes for the Hera Pheri series across the border; part one was phenomenal, but it only went downhill after that. Jawani Phir Nahi Ani 2, the follow up to 2015's Jawani Phir Nahi Ani, had all the winning elements on paper; from an intriguing trailer, stellar cast, and actually funny jokes, the film seemed set to emerge victorious at the ...
Read Full Post
Jawani Phir Nahi Ani was a massive hit at the box office and became the highest grossing movie in Pakistan's history. An adventure-comedy directed by Nadeem Baig, the movie starred Humayun Saeed, Hamza Ali Abbasi, Ahmad Ali Butt, Vasay Chaudhry, Sohai Ali Abro, Mehwish Hayat, Javed Sheikh and Ayesha Khan. Due to the massive success of the movie, a sequel was in the making for which the trailer was recently released. Reprising their roles are Saeed, Butt and Chaudhry. Also part of the cast are Mawra Hocane, Kubra Khan and Fahad Mustafa. Other cast members include Sarwat Gillani, Sohail Ahmed and ...
Read Full Post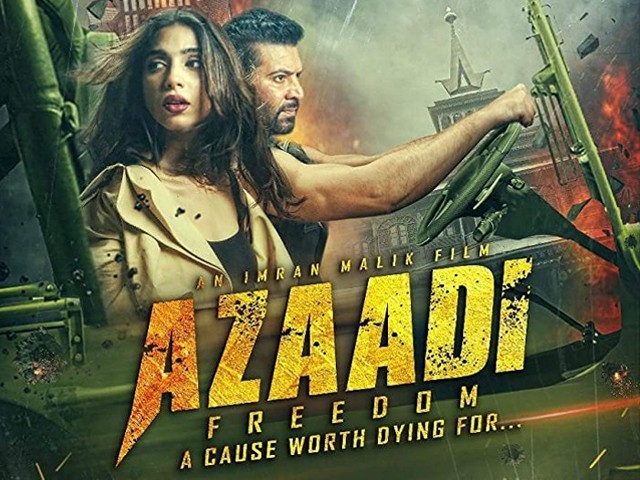 All around the world, particularly in India and Pakistan, people mostly watch films for entertainment. Films that are smartly written and well directed are always liked by audiences. On the other hand, filmmakers who try to stuff messages in any film without the entertainment quotient usually end up falling flat on their faces. In both Pakistan and India, Eid is always a great occasion to release a film that is backed with some good content and has any known celebrity in it. This Eid has been a busy affair for Pakistan, with multiple domestic releases dominating the conversation. One of ...
Read Full Post
Trailers or previews are unarguably the most significant gizmo to lure and persuade filmgoers to anxiously wait for the upcoming movie. Thus, filmmakers put extra effort in releasing flawlessly edited and timely trailers for their films, in order to build the buzz and attract audiences to the theatres upon the film's release. They concentrate on adding weighty scenes, salient dialogues and amalgamating different vistas in their trailers to heighten the buzz. The blockbuster trailer of the highly anticipated Bollywood film Veere Di Wedding is a textbook example of this. With lots of juicy and garish material, yet still not ...
Read Full Post
The latest offering to come from Lollywood is Azaadi, which circles around the dream of a free Kashmir. Judging by the trailer, the movie is packed with action that will, perhaps to some extent, keep the viewers at the edge of their seats. The cast consists of Moammar Rana, the legendary Nadeem Baig, and young, talented television actresses such as Sonya Hussyn, Mariam Ansari and Erum Azam. Rana plays the role of Azaad, who leaves his home and family behind to become a freedom fighter in Indian-occupied Kashmir (IoK). While the story of the movie, including what compelled Azaad to take this ...
Read Full Post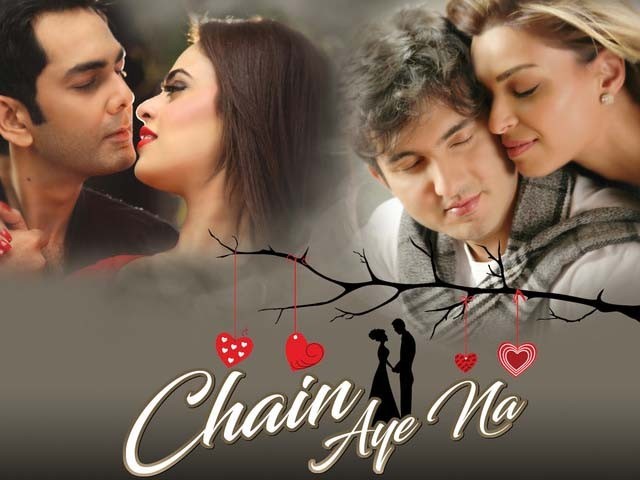 In 1998, Syed Noor was on a high; his film Choorian had just released and went on to be one of the longest running Pakistani films showcased at a single screen cinema. He went on to become one of the few acclaimed directors in the Pakistani film industry. It makes you wonder then, how the same director, who delivered cinema greats like Larki Punjaban and Majajan, could stoop to releasing a film like Chain Aye Na. I don't understand how the movie went so wrong, even though it had big names like Nadeem Baig and Atiqa Odho in the cast. Mustafa Qureshi or even the relations of Behroze Sabzwari, ...
Read Full Post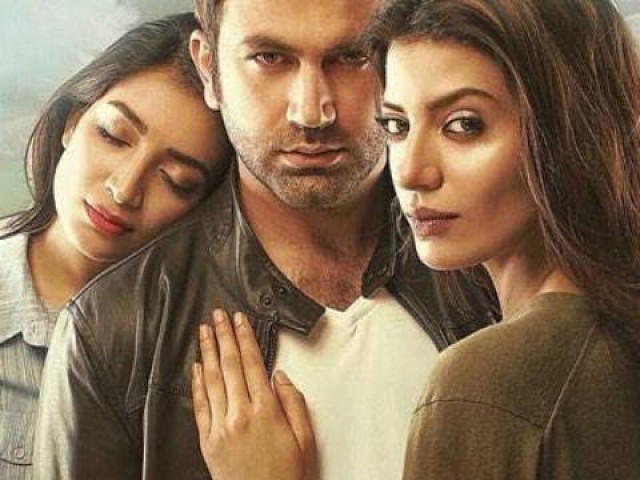 Since Pakistan's cinema industry began its journey towards improvement and development, directors began sharing unique stories through their movies. Where Na Maloom Afraad, Waar, Karachi Se Lahore, and Manto amongst others boosted the revival of Pakistani cinema, it also provided a platform for directors to display their immense talent. However, the recently released Hijrat, directed by Farooq Mengal, failed to make the same impact as it fell short in a number of areas. Simply put, the acting in Hijrat is plain, flat and mediocre. It felt as if the actors were reading the script without emotions, completely detached from their assigned characters. Moreover, the romantic scenes failed ...
Read Full Post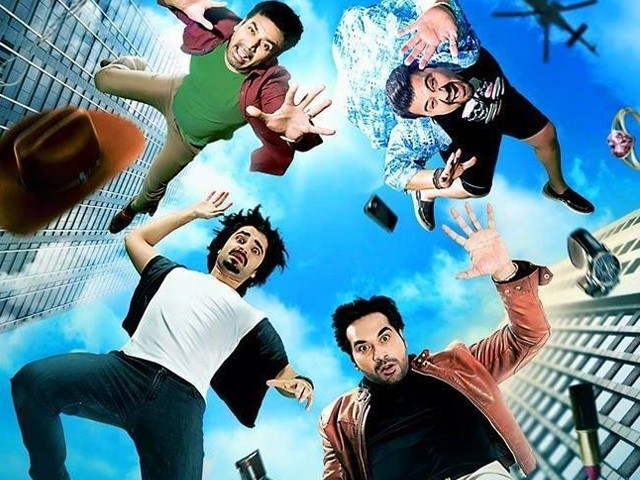 This year witnessed Pakistani cinema step out of a murky and Bolly obsessed past into a well-choreographed, seductive, witty, and innuendo-filled cinematic future. For a country, now in its 69th year of independence, that once teemed with 1500 movie houses – it's about time. The 2015 blockbuster, Jawani Phir Nahi Ani (JPNA), was the perfect culmination to a year of decent Lollywood films. Below are the venerable author's six astute observations on the three hour Nadeem Baig comedy on the burdened life of three bachelors under the tyranny of their wives. 1. "What happens in Bangkok stays in Bangkok" Photo: Jawani Phir Nahi Ani ...
Read Full Post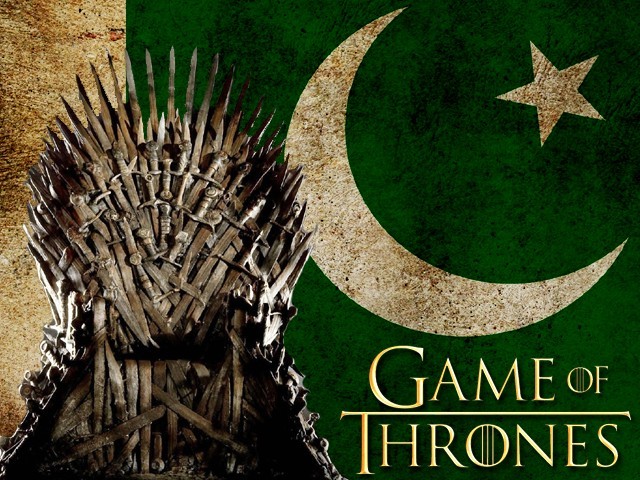 There are rumours flying around of production beginning on an Indian version of Game of Thrones (GoT). We let India sneak ahead in the nuclear arms race but we seem to be far ahead of them in the television dramas race. However, this could be a game-changer – to ensure we maintain our advantage we must make our own version of GoT before India! To make the job easier for all prospective producers, I have taken the liberty of casting the Pakistani Game of Thrones. 1. Mahira Khan as Daenerys Targaryen Our latest export to Bollywood is really the only option to play ...
Read Full Post