I am a woman, But you could give me any name. I am Bhavna; They named me desire. How ironic! Small desires I had, Sipping some wine and Seeing a beach. My love became my bane My rebellion, my curse. I challenged their honour So, something had to be done. They strangled my wishes And cremated my dreams. I am Farzana; I carved a life And fought for it. They pelted my choice, They battered my soul, Their honour survived But my baby died. I am the letter peeping through brackets; Reported often in the news, Shrouded in sheen, meem, kaaf, My story ensues. I am the nanhi kali violated; They talk about in the news, My name is hushed, My identity draped, But we must thank our lucky stars, Our honour is ...
Read Full Post
My story is one that is not worth listening to. It is poorly scripted and lacks punctuation and depth. It lingers on too long and then stops suddenly, as if looking for a new introduction to an already spoiled plot. It dies too often or does it sleep? I do not know. It becomes dormant so it could be either. Its commas occur once too often and the colons, which are otherwise latent with the charm of novelty and surprise, act as full stops. Its full stops end half-lived sentences which miserably rise and fall, full of verbs which do and die, ...
Read Full Post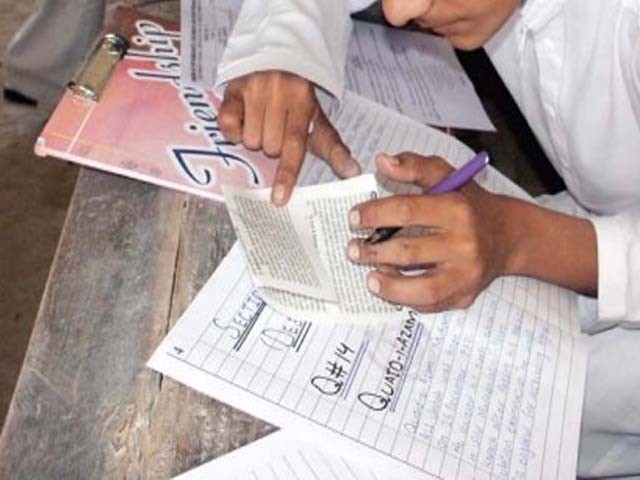 The credibility of the Pakistani education system is often under question. Religiously, every year various television channels air reports showing images and videos of students blatantly and fearlessly cheating in supposedly 'prestigious' board examinations. However, what worries me is that nothing comes out of it – the same practice occurs the next year too and then the year after. I am currently taking my HSSC-II exams under the Federal Board of Intermediate and Secondary Education (FBISE). Although the FBISE board is considered to be better than other local boards, I recently experienced something that left me speechless. The exam centre allocated to me ...
Read Full Post
My Story, the autobiography of Muhammad Mansoor Kazim, a former CSP officer, would not be an extraordinary book were it not for its engaging simplicity and unassuming narration. It appears Mr Kazim entertains no notion of social or intellectual superiority and is quite free of vanity and pretence that stick like gum to most in his class of Pakistani officialdom. Reading him one may feel he is making a deliberate effort to keep the account of his life and career as free of conceit and high intellectualism as possible, particularly the way he keeps his comment from sounding wise or ...
Read Full Post